Ever wonder how high school students at other schools feel about their college application process? We sure did! So we asked a few juniors and seniors to share their college application process. Sarah is a rising junior at Incarnate Word Academy in St. Louis. She has been focusing a lot on the upcoming decisions involved in applying to college. Here's an inside look at where she is in the process…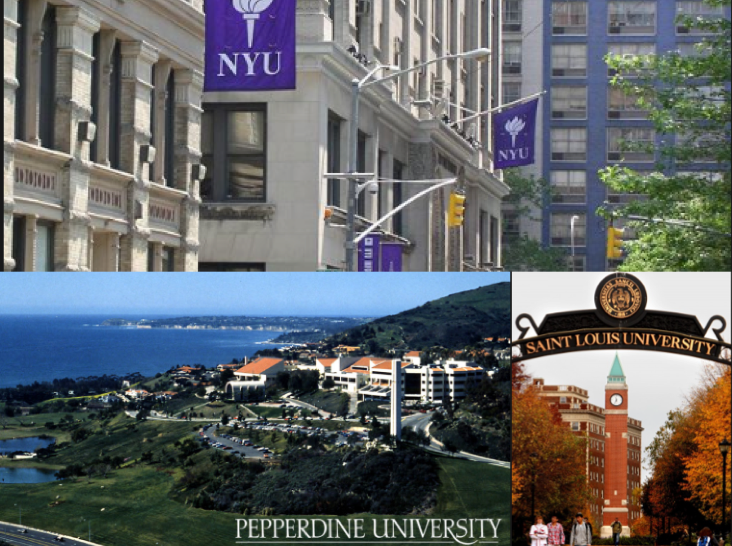 I have not taken any standardized tests just yet such as the ACT and the SAT. To be completely honest, I am very nervous to take them. I am not completely sure whether I will take the SAT, but I am positive I will take the ACT. I will probably end up taking it in the Fall or Spring of my junior year, and maybe both. I have not thought of a special technique for taking them just yet, but I hope to get advice from friends and family. I know that my school offers an ACT preparation class, especially for the Math and Science portion.
I am hoping to start really visiting colleges my junior year and get an idea of the places I like. I am very interested in St. Louis University, but I am also trying to decide if I want to go to another city for college. I think that it would be an awesome experience to go across the country for college and really experience what it is like in other cities. I would be interested in going to California (Pepperdine University) or New York (New York University) for college. Taking an adventure and going away from my hometown would be scary, but I bet I would actually love it.
One of my main concerns is not being accepted into a certain college. I am afraid that there will be a perfect college that I love and I will get my hopes up. But, by being realistic I am sure I can have a great experience! I can also help myself by making sure to apply to several colleges. Overall, I have a lot of decisions to make in the next two years of high school, but I hope to make the right choice with the help of others. I think that AdmitSee has also helped my college decisions a lot by helping me see other people's experiences and by reading their advice.