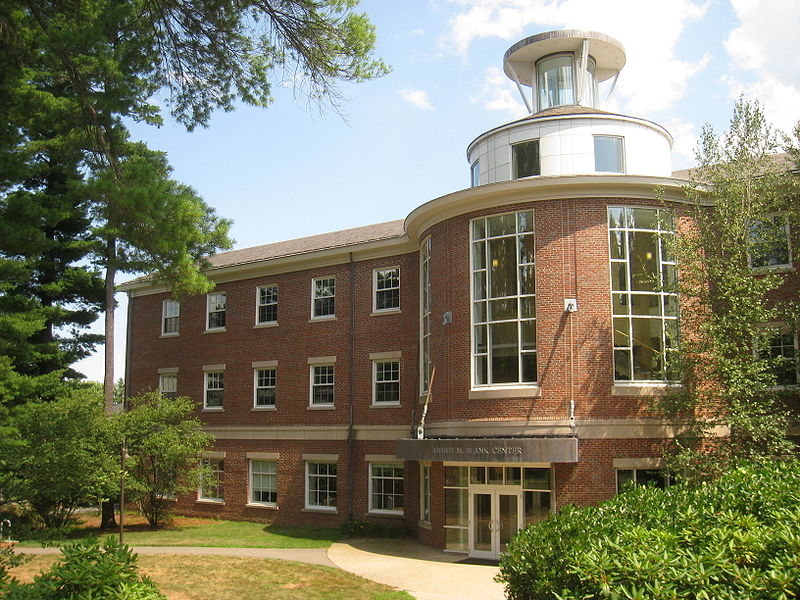 This past month, Babson College officially opened Park Manor West, the latest addition to our on-campus housing. Park Manor West is conveniently located in the center of campus, making it no more than a three minute walk to any of your classes. It's the perfect location for those who like to laze in bed for a few extra minutes after the alarm goes off in the morning.

On top of its excellent location, West also has newly renovated top-notch facilities and a design reflects the direction that Babson is taking. Despite having just been overhauled, the building doesn't look out of place at all—it maintains the same aesthetic as the rest of campus, being constructed of red brick. But that doesn't mean there haven't been updates. If you look a little closer you can see that there are modern windows and a contemporary-style glass section that houses the new entrepreneurship areas. It's not until you walk in, though, that you really notice the difference. Once you open the large glass doors you'll see the amphitheater and the new classrooms. The ceilings are higher, the hallways brighter, and there is an abundance of common areas meant to allow entrepreneurial interactions. All these awesome features mean that everyone is trying to get into West.

The rooms themselves are comparable in size to the other freshman living spaces, but most students don't stay in their rooms anyway. They prefer to go out into the luxurious kitchen or other areas. Since Park Manor West's grand opening there has been a rush to see the new facilities and to hang out there. Another benefit of Park Manor West is that it means Forest, another dorm, is being converted into office space. This is good news for the student body because Forest was definitely not the place you wanted to be living in.
Park Manor West is just the start of Babson's plan to revitalize the campus for the centennial class. Right about now is exactly the right time to enter Babson because by the time you graduate the facilities will be phenomenal.