One of my main gripes with the most prevalent perceptions of JHU is that a lot of people think the school is almost entirely geared toward engineering and the natural sciences. As a Political Science and Writing Seminars major, I can personally vouch for the fact that Hopkins has robust humanities and social sciences departments with excellent faculty and programs that regularly rank amongst the top in the nation.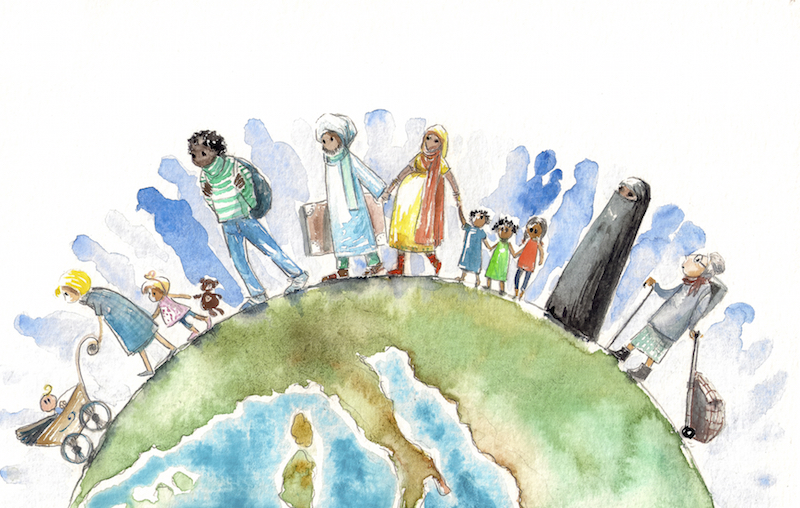 Thanks to a friend of mine, I've recently discovered a particularly appealing gem in the social sciences that Hopkins has been developing for the past few years—our minor in social policy.
The program in social policy focuses on studying how policy solutions can be used to address the variety of issues America faces today: inequality in opportunities across gender, racial, and socioeconomic lines, the U.S. education system, poverty, immigration, crime, criminal justice, health and welfare programs, and other matters relating to the overall state of our society. The classes students take for this minor are highly interdisciplinary, potentially encompassing political science, economics, sociology, history, Africana studies, public health, and women and gender studies. Admission to the program is competitive due to limited space. Students who have declared a major in economics, political science, or sociology are given priority, and if there are still spots available afterwards then students with other majors will be considered.
The nature of the minor ensure that all the required classes are small—usually seven to fifteen people, rarely more—and heavy on discussion. The students in this program have a strong passion for the subjects being covered, allowing for insightful, productive class discussions that engage everyone. Additionally, the quality of student-faculty relations is fantastic. Professors who teach classes in the social policy minor will take their students out for dinner or some other outing into Baltimore, creating a sense of community and allowing students to form meaningful relationships with Hopkins faculty.
Perhaps the greatest feature of this program, however, is the required intensive semester, which usually happens junior year. Students can apply to take this semester in Baltimore or Washington D.C., with fifteen slots available in each city. Beyond enrolling in a specially designed interdisciplinary curriculum that addresses core social policy topics, students will also take part in a substantive internship for this semester. Hopkins will place each student in local, state, and federal government agencies, think tanks such as the Brookings Institute, research institutions, or non-profit organizations dedicated to social policy issues. The internship will require 15 – 20 hours of work per week, allowing students to truly immerse themselves in their areas of interest and develop valuable skills that help them apply their knowledge to the real world. JHU's social policy minor is truly a unique opportunity for those who are interested in policy and advocacy, giving participants a distinct edge over others in the same field.
Written by firenation, a current Johns Hopkin junior. Want to learn more about Johns Hopkins and what they have to offer? Check out her profile!