Worried that you won't be able to find the perfect personal statement topic? We have the help you need.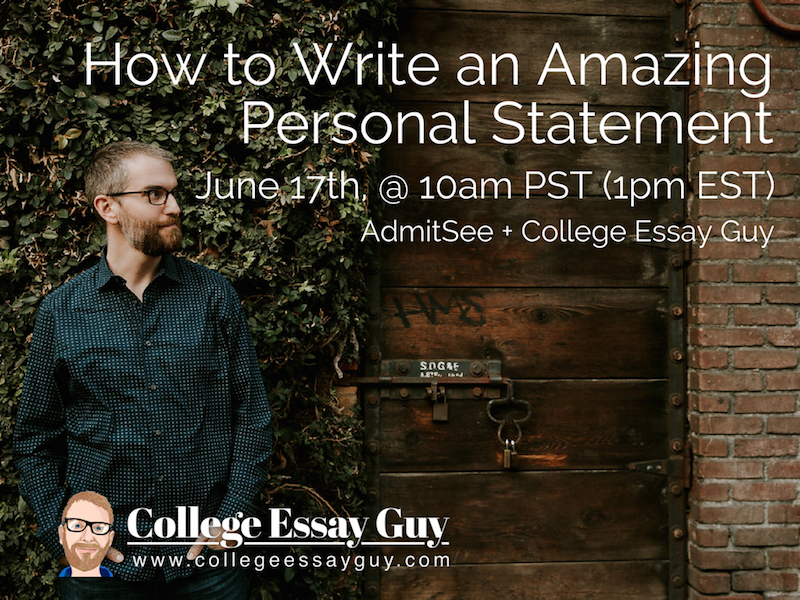 When it comes to the college application, students often stress most about the personal statement. It's difficult to reflect on yourself and analyze your own personal growth. Let's be honest: it can be a little uncomfortable to talk about yourself. That's why we've invited Ethan, the College Essay Guy, to help you brainstorm and get started on the right path.
If you're asking yourself these questions: What makes a great topic? How can I pick my topic? How should I structure my essay? How do I stand out? How can I revise my essay?, this is the webinar for you.
When: Saturday, June 17th at 10AM Pacific (1PM Eastern)
What: In this fast-paced webinar, you'll learn:
Two great exercises for brainstorming your topic
Four types of personal statements
Two ways to structure your essay
Four ways to stand out

A step-by-step exercise for revising your essay
How: Register Here!
Don't miss out on this event this summer! See you there.