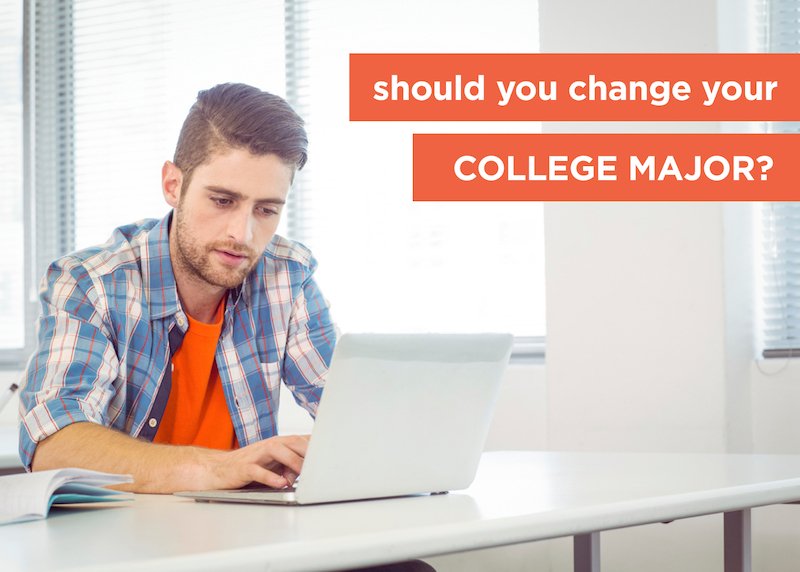 Completing your first semester of college comes with a lot of learning opportunities: finding which dining hall is best, mapping the fastest route to class, understanding which classes you liked, and realizing which you didn't. While not all student know what they are going to major in when they apply to college, many have an idea after the first semester. But for those who go into college already having declared a major or just have one they are planning for in mind, finishing up the first semester can be an eye opener. Maybe you don't want to be pre-med anymore, or maybe you discover that you loved that Intro to Accounting class and want to transfer into a business program. No matter what your situation is, don't worry - there is plenty of time left to figure it all out. Here are some things to consider when you are thinking about whether or not you should veer off your pre-determined track:
Did you absolutely hate every single class that you took this semester? This should really be the first question you ask yourself when you think about changing your course of study. No matter what your career ambitions, if you don't enjoy your classes, then you will most likely not perform to you best ability. That usually means lower grades, which will impact those career aspirations in the long run. So really think about whether you were motivated in your in-major courses. If not, then it may be time to switch.
What are your career ambitions? On the other hand, if you are loving your mythology classes, but you want to become a doctor, then something's gotta give. Make sure that your major and your career plans are in line, but also keep in mind that for many careers there are several acceptable educational paths. For example, if you want to go into Finance, many student major in Economics, Finance, and Accounting, but many successful students also major in Political Science, Math, or Engineering. There are always opportunities to take electives outside of your major as well. If that mythology class was one of your favorites, make sure to take time to enroll in classes you do enjoy.
What are your other goals? College is not solely about grades. It should be a holistic experience that includes possibly studying abroad, internships, jobs, clubs, and more. That should all be taken into consideration when you plan your class schedule. Consider your experiences outside of the classroom - it's better to plan ahead than try to scramble last minute.. Really look at your four years of college as a time to work on yourself and prepare for your future.

Whatever the result, remember that there are so many people who majored in something completely different from the field they end up going into. Don't stress out trying to figure it out and enjoy college! If you haven't already, create your College Admit profile and connect with other students on our site!