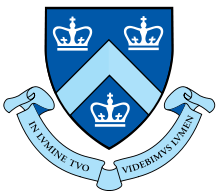 This week, we asked some of our interns how their parents affected their admissions process. Here we feature one of those responses from QD (her initials), a Columbia student who grew up in China. We wanted to know whether the Tiger Mom stereotype holds water. Read her responses below and let us know what you think!
How involved were your parents in your application process?
My parents neither hurt nor helped. However, they encouraged me a lot, and helped me know myself better.
How did they encourage/help you?
They are both Chinese and know little English, and therefore, I had to depend on myself researching the schools and courses that I was interested in. It was indeed a labor! I spent days and nights sitting before different computers (I was working as an intern then) and burying myself in all the requirements of various schools. Sometimes, I felt exhausted and unhappy. Then, here came my parents! They just sat beside me or cooked me a delicious meal, chatting with me, comforting me and helping me relax. After telling them my concerns and worries, they tried to give some suggestions based on their experience. I felt it was great!
Did they have a strong opinion about which school you should go to?
When it came to decide which school to attend, I was in a dilemma. My parents, instead of giving me a cut-off announcement, they, together with me, analyzed the strengths and weaknesses of each graduate school. Combined with my career goal, I finally figured out the school without much anxiety or difficulty.
Any final thoughts?
Now, I'm in Columbia University alone, but I feel like I'm equipped with the skills and brave enough to make decisions on my own, whether it is about everyday life, or is about lifelong choices.