So, you've decided to take a gap year, before college, now what?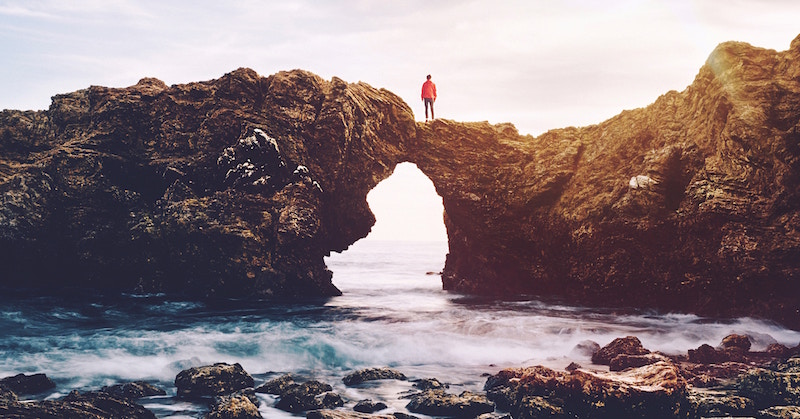 Taking a gap year may not have been the easiest decision to make. Most of your friends are probably heading to college next year and your parents are a bit weary of you venturing off to a foreign country on your own for the first time. But I promise it is all worth it.
My High School Years
I actually never had any intention of taking a gap year until May of my senior year, days before graduation. I grew up in a small suburb of Chicago as the child of two immigrants. Education was our key to the American Dream. My siblings and I were taught at a young age that if we worked hard, got into great universities and pursued prestigious careers, the American Dream would be ours.
By the time I got to high school, however, my relationship with school grew unhealthy. Everything I did was motivated by my desire to get into college rather than genuine curiosity. I picked classes and extracurriculars based on what I thought would look most attractive on my resume, I fought for leadership positions on teams I didn't even care about, and I sacrificed sleep in hopes of moving my A- in English to an A.
Eventually, I burnt out. I was forcing myself to do things I hated just so I could get into my "dream school". I equated getting into college with being happy: I thought sacrificing four years would be worth getting that college acceptance letter.
Then, I got accepted to the University of Pennsylvania, one of the most prestigious universities in the US, and yet, I felt more lost and confused, and emptier than ever before.
The truth is I was nothing more than my GPA and resume. I had no real interests. I spent a year in AP Biology learning the difference between a eukaryotic vs. prokaryotic cells when I couldn't care less, and I ruined friendships for leadership positions that are now inconsequential. It felt like I was carrying this facade through high school, and when I was finally able to take it off, I didn't know who to be.
I spent the last four years of my life working towards my parents' dream, but never did anything for myself. I was afraid by enrolling in college immediately I'd continue on the path to the American Dream that wasn't even my dream to begin with, and get a job at a well respected company like Google or Apple. Wanting to escape that trajectory, I decided to take a gap year.

My Gap Year Decision
Whatever your reason may be, good on you for taking a year off! I didn't know it at the time, but taking a gap year was the best decision I've ever made. And, it might be yours too! If you've made the decision to take a year off, make sure you tell the university you want to commit to.
You'll need to submit a deferral or leave of absence request, and while each school has a unique process (call your admissions office to double check what yours it), most will simply ask why you want the year and what you will be doing during that time. Don't let this deter you the decision you've made. In fact, I'll let you in on a little secret: colleges love gap year students!
By taking a year off, students often gain interpersonal skills, a global perspective and a clearer vision for what they want in the future. Gap year students often out perform their peers and are better equipped to cope with stress. So don't sweat it! Your deferral request is not your Common App essay. It doesn't need to be proofread 1,000 times or require big words that you never use. Just tell a story and be honest.
Write about what you will do during the year, what you want to gain from your travels, what goals you have for yourself, what you hope to learn, and how your personal growth will make a positive impact on your time in college. Additionally, how these changes can impact the university's student body, what you can bring to the community and why this year is so important to you.
Remember: you were selected out of thousands of applicants to attend this university. They like who you are and are likely to support your decision in taking a gap year.
I decided on my gap year so late that I sent in my deferral request the day of the deadline. I received an automated e-mail telling me that it would take three weeks to process, which obviously freaked me out a little. This serves as a cautionary tale not to procrastinate, but also to tell you that everything eventually works out in the end. I mean, they approved my deferral request in less than two hours.
My Experience & Advice
Finally, I do want to give some personal advice. One of the most difficult parts of taking a gap year was seeing all my friends move on to college while I was still at home waiting for my journey to begin. You might already be abroad, or engaged in whatever you're doing on your gap year already, but with the power of social media, it's easy to feel left out. It's scary to do something untraditional; something different. From someone who's just been through it, I want you to know it's natural to feel that way; your friends will miss you and might even wish they had the courage to do what you're doing instead.
College will be there next year. There'll still be fraternity parties, early lectures and the dining hall food you'll get sick of quickly. So, enjoy this break while you have it. There is really no other time in your life were you can just take a year for yourself to find what makes you, you.
Put down your computer and start making this year count. Take some surfing lessons, sit at a park and paint, or try out for a local band. Anything that peaks your curiosity, chase it. That is what this year is all about.