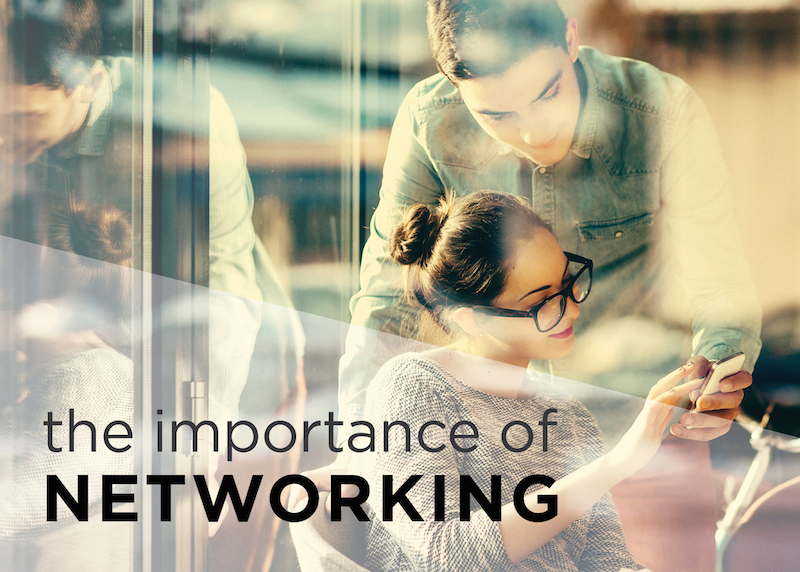 Whether you're a senior headed off to college in the fall or a senior preparing to say your final goodbyes to college, your career isn't that far away. Even if you have no idea what your career interests are, there are a few steps you can take to start networking and create good connections.
So what, exactly, is networking? It's an important skill to learn that will slowly start to create and influence your career from an early start. You can reach out to former coworkers, employers, friends, parents, and more, to start building your network of people that can potentially help you find a job and create partnerships with.
A good place to start is making an account on LinkedIn, filling out all your interests, and attaching your resume. Usually, the easiest starting point is to connect with your classmates and friends from high school who are also in college now. You can easily join LinkedIn groups from your current college, follow people you look up to, and keep up with general business news. Interested in getting a job in marketing? There are plenty of groups and pages to follow relating to marketing news and opportunities.
As a college student, you may think you have a long way to go when it comes to finding a secure job that you love. You are partially right - however, since you are still a student, you should use that to your advantage. Reaching out to alumni at companies you're interested in is a good way to find easy help you from people formerly in your shoes.
Lastly, although you will most likely be very busy when you are first starting school, you should try to find an internship. Colleges are filled with paid and unpaid internships in so many different industries. Summer jobs are incredibly important as well, as plenty of post-graduation opportunities actually come from previous summer jobs. Check your colleges jobs/internships page and check in with career services to find what opportunities are available. Apply to as many as you can and see what you get!
Networking might seem like something for students older than you, but make no mistake - getting a head start on the process now can help you immensely in the future.