A new year means new beginnings and new chances to develop fresh study skills. Turn over a new ACT leaf with ACT prep tips for 2017.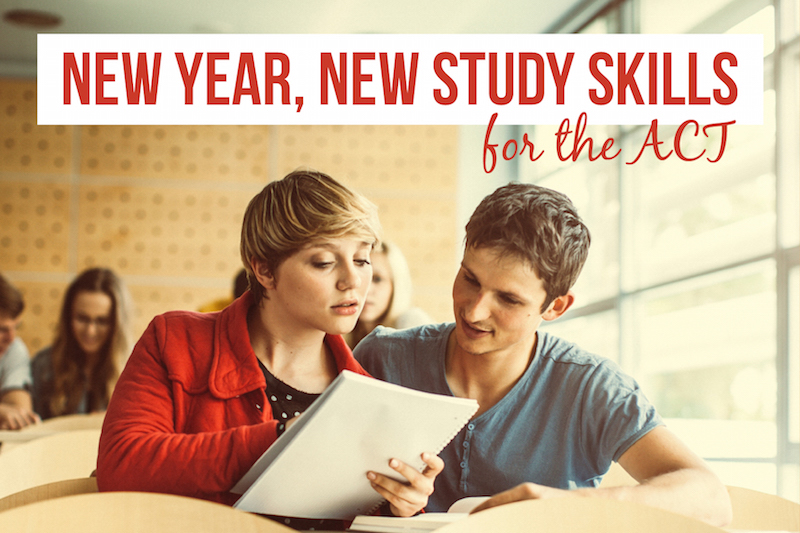 Read on, and I'll tell you how you can score higher than ever on the ACT in the coming year.
Learn Mental Math for the ACT
In the past, you may have made the mistake of thinking ACT Math will be a no-brainer, because you can use a calculator. This year, put that flawed thinking behind you.
Yes, you can use a calculator in ACT Math. But most of the time, you probably shouldn't. It's a lot easier to make errors on a calculator than on paper. Find out what you'll need to know beforehand by checking out this list of ACT math topics.
Writing out ACT Math operations on scrap paper carries its own problems, though. Writing out all of your steps eats up precious time on the ACT clock. So this year, train yourself in mental math. The more ACT math you can do in your head, the higher your ACT math score will be in 2017.
Study Multiple Choice Strategies for the ACT
In the test prep industry, wrong answers on multiple choice questions are called "distractors." This is because incorrect answers on exams like the ACT are deliberately designed to distract you.
Put a decimal point in the wrong place or skip a step on ACT Math, and the incorrect result will be one of your answer choices. Slightly misunderstand something in an ACT passage, and you'll be led to a distracting "almost right" answer in ACT English, Reading, or Science.
This year, learn to think like the people who make the ACT. Know the common distractors. Develop strategies to eliminate these wrong answers and get to the right choices quickly.
Read, Read, Read
The ACT is all about reading. And I mean it's all about reading. You'll need sharp reading skills on every part of the test. ACT English and Reading most obviously require those skills, since they are language arts assessments. But sharp reading skills are just as important in ACT Science, where you need to read and interpret science passages, tables, graphs, and charts. And reading ability certainly matters in ACT Math. Misinterpret one small detail in a story problem, and you'll be redirected to a distractor answer. (Remember what I just told you about distractors?)
And don't forget the importance of reading for the ACT Essay. Remember that on the essay, you need to read background information on a social issue and make connections between three short written opinions. Reading and writing go hand-in-hand, on the ACT and in life.
Write, Write, Write
Writing doesn't permeate every part of the ACT in the same way that reading does. But it's still pretty important on the exam.
Most obviously, you need good writing skills on the ACT Essay. But this is also important in ACT English, where you'll be asked to proofread, edit, and revise pieces of writing. Then there's ACT Reading, where you're required to think like a writer and answer questions about writer attitude, purpose, and intent.
To learn how to think like a writer and write well, write as often as you can. Email and posts to social media are a good form of daily writing. But in this new year, up your writing game beyond the ordinary. Keep a journal. Enter essay contests. Do some creative writing and share it with others. The best way to master writing skills for the ACT is to truly become a writer.
It's a new year! Take this opportunity to pick up new habits, new skills and make this year count!