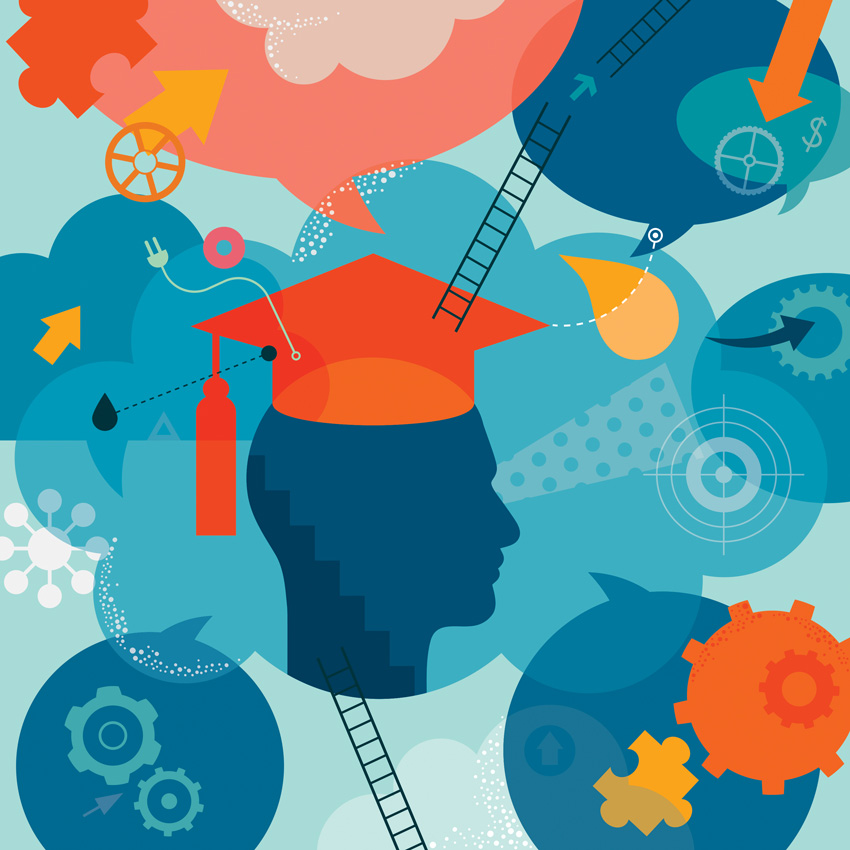 I grew up in a household where college football was the Saturday activity during the fall, and on occasion, would head up to Ann Arbor to see the Michigan Wolverines play. When my sister started her application process, I didn't pay too much attention. I didn't realize how stressful and difficult college admissions actually was, since I was too busy playing soccer and trying to figure out how to make my 7th grade crush notice me (spoiler: it didn't work).
Fast forward four years, and I'm in the thick of my college applications, trying to figure out what forms to send where, what scores really matter, and how to pull up any grades that didn't shine. I knew what classes I liked, and I knew what I wasn't very good at. I was trudging through high school trying to avoid the always present urge to compare myself to my classmates.
Once I finally sent out all of my applications to the right schools, I waited. Over the course of the next few months, I saw my best friends get rejected early from schools they thought they were destined to attend, and I saw others get into those same places. So it was a very odd feeling to open that email from UPenn and feel excitement and happiness.
I worked hard in high school. Maybe not so much during freshman year, but as I slowly realized how important it was, my effort increased. And by the time I started applying, I felt like I was a pretty competitive applicant.
Truth be told, aside from the admissions officers themselves, it's hard to know what exactly puts someone over the edge towards acceptance. After I got into school, some people quipped that I got in because schools wanted more males to attend. A few said that it was because of my background. Others said they just didn't know how I could possibly have gotten accepted.
But ultimately, it was the combination of what I've done, who I am, and what I plan to be that got me into college. The advice I got during the application process from my family, friends, teachers, and advisors helped me immensely, and that advice helped me take the right steps towards my college admission.
Students are always looking for a way to get in, and find out exactly how they can get in. Here at AdmitSee, we're trying to help make that a bit more transparent by allowing college kids to show off what really makes them shine, and how they got in. Whether you look at essays, use tools to see the best schools for you, or talk to a college mentor about how you can get in, the extra help can push you forward.