Early admissions results are pouring in. Next up: Princeton University has accepted 799 students to its Class of 2022 through the single-choice early action program.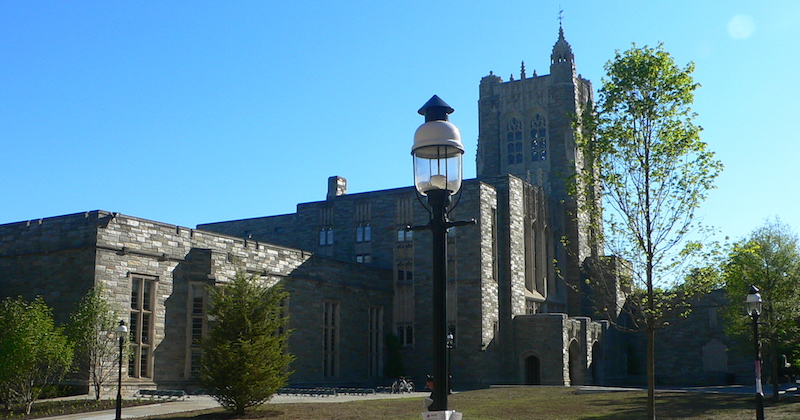 Princeton University offered admission to 14.7% of this year's early applicant pool of 5,402 students, the largest early application pool since 2011. Even just looking at year over year, there was an 8% increase in comparison to the early applicant pool for the Class of 2021. As such, the acceptance rate is also slightly lower compared with 15.4% from last year.
The university has not yet offered a race or ethnic breakdown of their early admitted students. Princeton has reported that 44% of admitted students are U.S. students from diverse backgrounds and 11% are international students. Additionally, Princeton's Class of 2022 early admits include 14% first-generation college students, and 17% legacy students.
Princeton's robust financial aid program offers financial assistance to all accepted students so they have the choice to attend if they want to. The university follows the need-blind and need-based application process for all students, including international applicants.
Princeton's single-choice early action program restricts applicants to apply early only to Princeton, but accepted students have until May to make their enrollment decision. The university did not reveal the number of deferred and rejected applicants. All candidates deferred during early admissions will be reconsidered regular admission. Regular decision applications are due on January 1st, and will receive admission notifications by late March.
Congratulations to all students accepted to Princeton's Class of 2022! Create a profile and upload your successful college application materials to inspire and help future applicants. Plus, earn some extra money while you're at it.
Got deferred or rejected? Reset and focus on your regular decision applications. Our premium plans offer different levels of profile access and data insights that can help you get into your dream school.
Unlock any of our packages or search our undergraduate profile database to find specific profiles that can help you make an informed choice about where to apply! We have 60,000+ successful college application files uploaded by college students. See how they got in, and how you can too!