Step one of the college application process: research and explore colleges to apply to.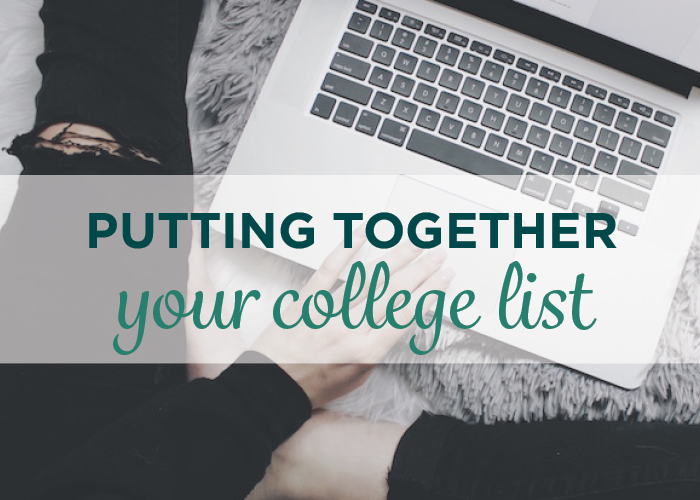 Not sure where to begin with your college list? Take the advice of the following 5 college students who were just recently in the same position as you! While some prioritized their intended academic majors, others cared more about location and geography. See what their experience was like and learn from it:

Georgetown University '21
I knew I wanted to stay on the East coast and I wanted to be in or near a big city. After narrowing it down like that, I looked at the schools that had my intended major and other possible majors I would consider, how big/good those programs and departments were, possible future research opportunities, etc. From there, I looked at a ton of reviews on sites like Unigo and Niche and social media accounts, and tried to get a feel for the school. After doing your research, a lot of it is just going with your gut.
Barnard College '21
I had not initially chosen to apply to Barnard, in fact at the beginning of my college application process I saw it simply as a safety school or as a backup option, but as time went by and I learned more about the institution it quickly made its way to the top of the list. Barnard is unlike any other school, it provides women with the ability to have a small liberal arts education in New York City while still being exposed to all of the resources of Columbia University. The Barnard experience is unique from all other schools in terms of the opportunities that it provides and the way that students are treated. Every young woman at Barnard is able to come out being stronger, bolder, and more confident than she was when she came in. The quality of the academic education at Barnard is beyond excellent, but the education a young woman will get in character development is incomparable.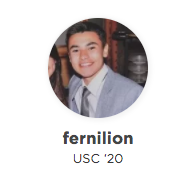 University of Southern California '20
The very first thing I did was look at several ranking lists for undergraduate programs in my major. The architecture program was what was most important to me, so I really looked at schools in the top 10 or 20 in the nation. After that, I made a list of what I looked for in a college. This list grew and changed as I visited some schools, but by the time I was filling out my common app, I knew what I was looking for. Some of my criteria was that I wanted a school that was in a city, but had a unified, typical college campus, and had at-least 10,000 students. I used college board's "big future" website to type in what I was looking for, and then looked at the schools I was matched with. I researched the ones I had heard of (a school with at least some prestige was important to me), and from that arrived to my top 6.
University of Notre Dame '20
I did extensive research to find schools that had a good Biology program, allowed undergraduates to carry out research, and of course, had good financial aid systems for students. When you're looking for a school to apply to, don't apply solely based on the prestige of the school. If you want to be a political science major, you would be better off at Yale or an LAC than at MIT. Try to image yourself at the schools you're looking to apply to. Can you see yourself thriving in the environment of that school? Take into consideration the weather, college size, location etc.. when you're making your choice because these are the things that you will be coming into contact with on a daily basis. The name of a school means little to nothing when you're actually going there; it's just the reputation. If you aren't someone that appreciates a large cool setting, then you would be much happier at an LAC than, say, Stanford. Make wise decisions that you would be happy with throughout all 4 years.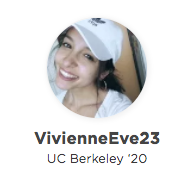 UC Berkeley' 20
I made a list the summer before my senior year, and made sure I had a pretty good variety of private and public schools, safety, reasonable, and reach schools, and out of state and in state schools. Don't ever be scared to apply to reach schools, I didn't think in a million years I could get into Ivy League schools but I did! Also, always apply out of state AND in state no matter what you believe in now. I know plenty of my friends who swore they were going to go to school out of state, couldn't wait to leave and then ended up going to in state schools. You never know how you're going to feel once you actually get accepted and/or visit these schools.
Make sure to search through profiles of students accepted to see essays, stats, and advice. Choosing where to go to college is an incredibly important decision. Make an informed choice by accessing the 70,000+ successful college application files uploaded by college students in our database. AdmitSee is a community of students helping students. See how they got in, and how you can too!