In lieu of an expert blog post this week, we're introducing you to MajorClarity. Founder and CEO Joe Belsterling shares with us how an aimless approach to college majors can lead to low graduation rates and high levels of student debt and how MajorClarity hopes to change that by allowing students to explore college majors before they decide on one (or decide to switch).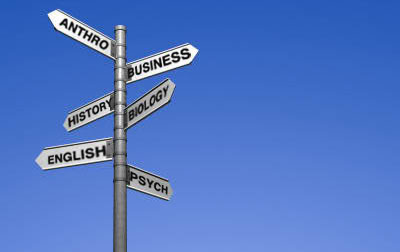 Q: How does MajorClarity change how we approach what we study in higher ed?
JB: In higher education, students' learning environments are not exploratory in nature because they are high-pressure, high-risk, and/or high-cost (both in regards to financial cost and time).
College courses are high-pressure, lengthy, and expensive. Students don't have the luxury of exploring majors because each college course is 1/8th of a student's college career and they're expensive. Students have to consider their grades in these classes as well. Internship opportunities are rare and even those higher education startups that are innovating higher education in other invaluable ways, such as ModernGuild, are not cost effective.
MajorClarity is an EdTech startup helping students test-drive majors and career paths in a quick, easy, affordable, yet immersive manner (and thus used in an exploratory fashion), while also gaining authentic exposure to those majors and career paths.

Q: Why now? What made you come up with the idea?
JB: Right now, two of higher education's trending problems are 1) low graduation and retention rates, and 2) high student debt. Both of these problems can be addressed by helping students find the right major.
Changing majors and not choosing a major is a substantial cause of low retention and graduation rates, and, in turn, higher student debt. In fact, high-ability students cited "lack of certainty about a major and/or career" as the number one reason for dropping out, and a "poor sense of direction" is one of the most frequently cited reasons by students for not experiencing a successful and satisfying college career. Additionally, the government now requires students who change majors more than once to clear it with the financial aid office because of the higher expected cost.
This indecision stems from students' lack of exploratory learning environments (that offer authentic exposure) in higher education, so we created MajorClarity.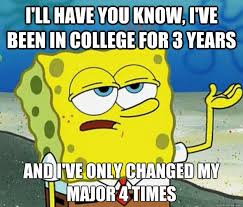 Q: What are your thoughts on the argument that some majors are "more employable" than others?
JB: I think it is definitely beneficial to know things like expected starting salary or employment rates for different majors, but I also think that type of information can be dangerous. It tempts students to weigh the bottom line too heavily when choosing their major, and students whose majors don't align with their interests are ultimately more likely to drop out or not graduate on time. Additionally, it will usually lead to a less fulfilling education.
MajorClarity does not match majors to professions for students. We simply offer discipline test-drives for the more common majors or career paths, such as "Psychology" or "Marketing".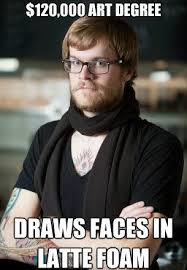 Q: Any advice for those who are "undecided" (aside from trying out MajorClarity of course)?
JB: I think it's really important to get into the real world, and see how that degree will play out. I initially was a government major, but after taking some time away from college to work on the 2012 Election, realized it was not for me and applied to our business school.

Q: What was your own major that led you to found an EdTech company?
JB: I'm a Finance and Government student, but I don't think it was either major that led me to found MajorClarity. Rather, it was my realization that liking the idea of something doesn't mean you'll actually like that thing, which came when I worked on the 2012 Election.
One of our students said a quote that has really stuck with the MajorClarity team: "I don't know if I like the idea of studying and/or pursuing Psychology, or actually really like studying and/or pursuing Psychology".
We've tried to craft MajorClarity around this quote to help students figure out what they actually like and get the most out of their college experiences.
MajorClarity also has a KickStarter campaign ending tonight!! Click on their logo below to support it!