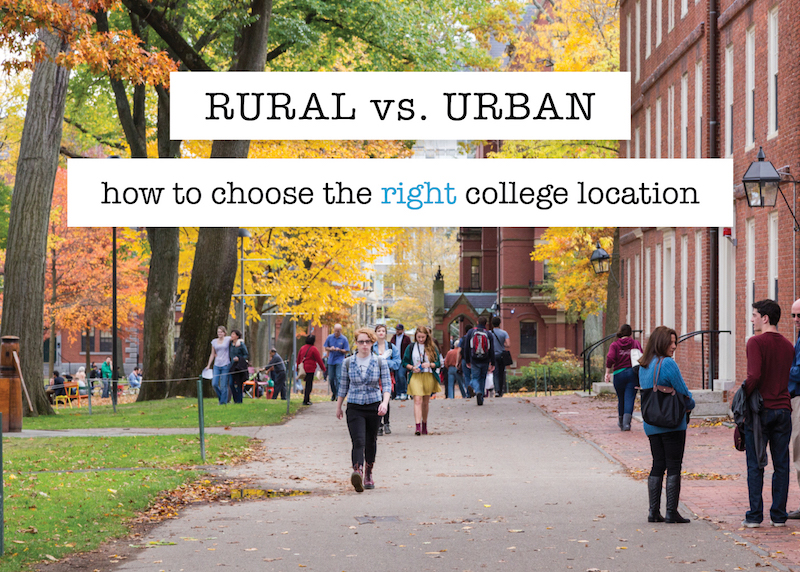 Location is key. If you're a city person, you'll love the urban feel of NYU, situated right in the middle of Manhattan. If you like the rolling hills and rural areas, you'll probably enjoy the trees and weather at Williams. But if you find yourself struggling to decide or like both equally, how exactly are you supposed to decide? It's a tough decision, no doubt about it. Plus, you're choosing where you'll live for the next four years - not exactly a decision to take lightly. Luckily, there are thousands of students every year stuck in the exact same position. We asked a few of our admitted users from Brown exactly how they chose. We think it'll help you, too:
SkierFran - Providence is a lively city and a perfect location on the east since Boston is only an $8 train ride away, and it is easy to get to NYC on amtrak if you want to go over break. Honestly, though there is enough going on that there isn't much of a need to travel. The culture of this school is wonderful because it emphasizes kindness, respect, and acceptance. There are so many different types of people, but everyone I have met has been kind and open-minded. There is also a great social life. If you want to find parties, it is super easy (usually there are multiple on the weekends). If you want to stay in and study, you can find people to join you. If you want to relax and cozy and watch a movie go ahead.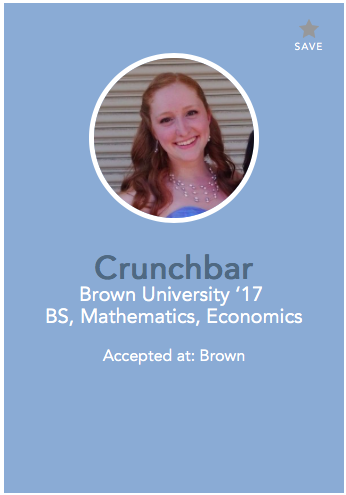 Crunchbar - I love Brown! What I wanted in a college was really hard to get a feel for by looking at websites: the culture of the student body. The way you (and I ) figure that out is honestly by visiting and talking to people that go there. Ask anyone what they like about their school and what other people like about their school, and you'll start to get a feel for that school's culture. I'll answer the question for my school! What I love about Brown is the passionate student body. Everyone is really involved here - not just in their studies but in activities and things happening on campus. I went to a high school where it was rare that students wanted to do anything except do well in their classes (if that). What I wanted for college, and what Brown has, is an undergraduate body that gets excited and passionate about things that are happening. Not only that, the culture here is really accepting of people who want to try new things, and it's really encouraged. It could be a result of the Open Curriculum (the other thing I love about going to school here), because students are accustomed to actively pursuing their interests and taking control of their own education and time.
Paul814 - I could not be happier at Brown University. Being an Ivy League school, the classes are extremely challenging. However, there are so many resources available to help students through the challenge. The professors (and yes, undergraduate courses are actually taught by professors here) are always available. Because the faculty:student ratio is so low, they are readily accessible. Most of the classes here are either seminars (3-20 students) or small lectures (20-60 students) with the exception of a few large lecture classes. Even in this case, the large class is broken into smaller discussion sections that meet weekly. The culture at Brown is very different from other high-caliber schools. Since we are not graded on a curve, Brown doesn't have the cutthroat environment that other Ivy League members are notorious for, such as Princeton or Columbia. The student body is extremely friendly and welcoming, and my social life here is great but not overwhelming. I can always find something to do, but I never feel pressured to attend large parties. My favorite thing about Brown is the open curriculum. Because of the new curriculum we adopted in the 60's, there are no longer any general education requirements for students. The only mandatory classes are those that are requirements for your concentration (major). Brown also allows you to take any class offered on a Satisfactory/No Credit grading option. Additionally, if you fail a class it does not appear on your transcript. All of these factors combined allow students to take classes in subjects they otherwise would not be able to. I would recommend Brown to an intelligent, open-minded individual with a wide range of interests.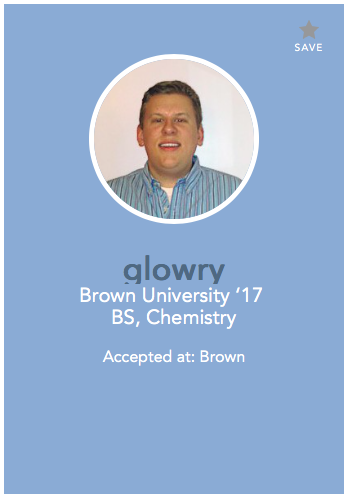 glowry - Brown University and it student body are nearly impossible to put into words. Quite frankly, the term "liberal" school doesn't even begin to describe it, nor does it accurately represent just how amazing it truly is. Most people don't realize that Brown is and Ivy League school, and it's not hard to imagine why. The Ivy League stereotype is full of stuffy rich kids and intense, studious future lawyers and doctors wearing business casual all day, every day. While those people can certainly be found at Brown, that's because you can find someone of every type here. There is a sort of stereotype that everyone at Brown is actually some liberal, feminist hipster that takes strange classes without grades and doesn't have a real major. Again, those people certainly exist here as well. But honestly, the student body is so diverse, the university is so open and inspiring, that it provides an environment where success isn't measured by how good your grades are or how many internships you've gotten; it's defined by you, and everyone around you wants nothing more than to help you succeed. Brown promotes this crazy idea that students should be free to explore and experience, and in the process perhaps create something amazing. That means that while you're here, you're part of a community of people that come from unimaginable backgrounds and have amazing futures ahead of them - even if they have no idea what they want to do with life. If you're applying to an Ivy League school, you probably have big plans, and you have probably worked very hard to get here. Perhaps the most magical thing about Brown is that once you're here, it's not just about getting a grade or working on research or getting published; it's about learning, experiencing, and growing, something that a lot of people tend to forget along the way.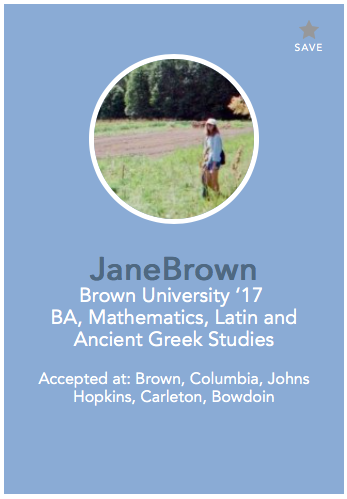 JaneBrown - The most incredible thing about Brown are the people here; teachers, students, even staff. Everybody is part of a tightly knit community. I regularly meet with my professors, and feel that they care about me, and make an effort to know me. While many students in other ivies complain about the competitiveness, Brown students care more about learning for the sake of learning.One professor even invited my entire intro geology class (over 75 people) to his house for Thanksgiving dinner if they could not make the trip home. During Spring Weekend (our annual music festival, probably the best in the country), a dance party is hosted in the main dining hall, where cafeteria workers join in the festivities. I cannot stress how welcoming and friendly this makes the atmosphere of the whole school.
alphalpha - The culture at Brown is inclusive, so you'll always be able to find a group of people who share your interests, beliefs, etc. However, the groups aren't insular, so you don't lack for new people and new ideas. The open curriculum ensures that you get a solid grounding in your concentration, but gives you the freedom to explore other areas if you so choose.