Reaching out to professors is a great way to find out whether the university is right for you, but don't contact them for the wrong reasons.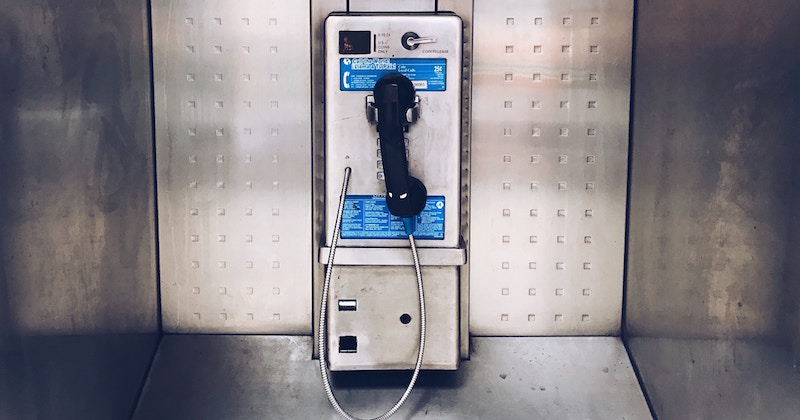 It's important for all college applicants to do their research and find out what each university has to offer them both academically and socially. You'll be spending 4 years at a very important stage of your life at the college you choose to enroll at, so it's crucial that you know the university has the programs and resources to support your interests and dreams.
Reaching out to professors and the department head of your field of interest is one way you can do that. They are able to provide you with insight into whether what you want to study is available at their university, what the class sizes are like, and what the learning environment is like. A conversation like that is a lot more insightful and helpful than the university website when it comes time to make a decision about where to apply or enroll.
While it is helpful for you to learn more about the university, do not expect that reaching out to professors will help you with your admission chances. It can help you write a more focused and targeted "Why Us?" supplemental essay, but don't go in with the expectation that they will write you a recommendation. If they did offer to recommend you, keep in mind that while it's nice to have someone at the university recommend you, it will only be based on that single conversation you had. It doesn't guarantee your admissions, and it certainly isn't as effective as having someone who's taught you and knows you write your recommendation.
We asked our College Admits to weigh in on reaching out to professors and coaches during the application process. Here's what 5 students from Cornell, Drexel, Brown, Duke and Princeton had to say:
mkhan
Drexel University '20
I would highly recommend reaching out to professors or coaches at the schools you're interested in. It can really help you learn more about the school or programs of study you are interested in, which can have a huge impact on your decision-making. It can also make you seem more proactive, which can set you apart from other students and help you in the future at whatever school you decide to attend. Read his full Drexel profile.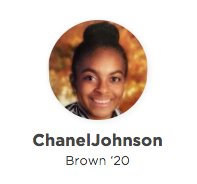 ChanelJohnson
Brown University '20
I emailed three professors from Brown: Dr. Chad Jenkins, Dr.Michael Littman, and Dr.Stephanie Tellex. I asked them specific questions about classes and how I could pursue artificial intelligence at Brown. They were very informative and responded very quickly. It does help to mention the fact that you contacted professors somewhere in your essays and in your interview. It shows initiative (a very important quality at Brown). Unlock her full Brown application file.
epasquale
Duke University '19
Before I visited certain universities, I found certain programs I was interested in and sent the professors an email with specific questions I had and asking them about potentially observing or participating in their class. For example, before I visited Duke I emailed the dance department asking about their program and set up a time to meet with a professor to ask specific questions and arranged taking a class. I also emailed professors about sitting in on a psychology lecture during my visit to get a feel for a science lecture at Duke. Unlock her full Duke application file.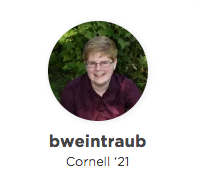 Bweintraub
Cornell University '21
The summer before my senior year, I participated in a three-week summer course at Cornell. One of my professors, who happened to serve on the admissions committee for the Hotel School, made this point to our class: letters from influential people that don't know you well are basically useless. Unless you've had a relationship with a certain professor or coach at your desired college for awhile, their letters are not particularly helpful. While they still may paint you in an improved light to the admissions committee, the committee does not gain much of anything about who you are as a person – all they find out is that one of their colleagues thought you deserved to get into the school. Now, that being said, don't think that reaching out to school personnel is a bad idea – it's not! The more you can learn about the college, the better, and any possible connections you can foster are always beneficial. Just don't rely on a nice letter of recommendation from a professor that you barely know to get you into your top choice school. Read his full Cornell application file.
Spacelover17
Princeton '19
When I visited Princeton, I arranged an appointment with one of the professors there (Dr. Bahcall, actually, the department head) and after a wonderful conversation with her in which I learned much about the program, she told me to tell her when I applied and she'd mention our conversation. Even if you don't get that, meeting a professor in the department can really give a look into the program at the university that brochures and websites can't. View her full Princeton application file.
You can find more useful tips on the topic using our Advice Search. Our premium plans offer different level of profile access and data insights that can help you get into your dream school. Unlock any of our packages or search our undergraduate profile database to find specific profiles that can help you make an informed choice about where to apply!