Neil, a student at William and Mary, shared with us an article relevant for anyone applying to college in this or the coming years. The message? Differentiate yourself in unique ways to gain admission to your dream school.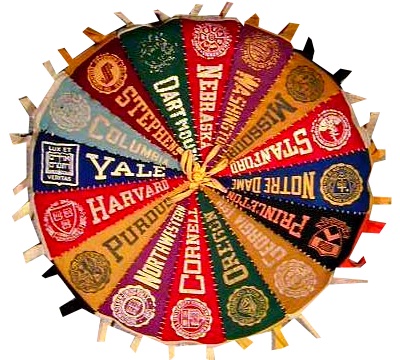 U.S. News recently published an article called Is the College Admissions Bubble About to Burst?, detailing the increasing competitiveness in college admissions.
The author of the article compares the time in which our parents were applying to college vs. the situation of current high school students applying to college. Says the article, "Between 2000 to 2010, the population of 18 to 24 year olds surged from 27 million to well over 30 million, a 13 percent increase. By contrast, the increase in children aged 5 to 17 was 1.6 percent."
Competition is becoming more and more intense, because the rate of population growth exceeds the rate at which the number of seats at prestigious universities is growing. The article also points out that desire to attend American universities is also increasing abroad. For you, this means competition from both domestic and international students. This increase in applications is lowering acceptance rates.
The article states, "Yale's acceptance rate went from 17 percent to almost 7 percent. University of North Carolina-Chapel Hill went from 33 percent to almost 27 percent. University of Michigan went from 52 percent to 33 percent. University of Alabama went from 77 percent to 56 percent."
What does this mean for you? It means there is more of an need to stand out in your application. You need to know which scores to beat, which courses to take and what sort of outside activities you need to engage in, but more importantly you need to showcase what make you, you. This is where AdmitSee can help - unlock real students' application files and learn how they rose above the shrinking admissions rates and got into their dream schools.
Source: U.S. News