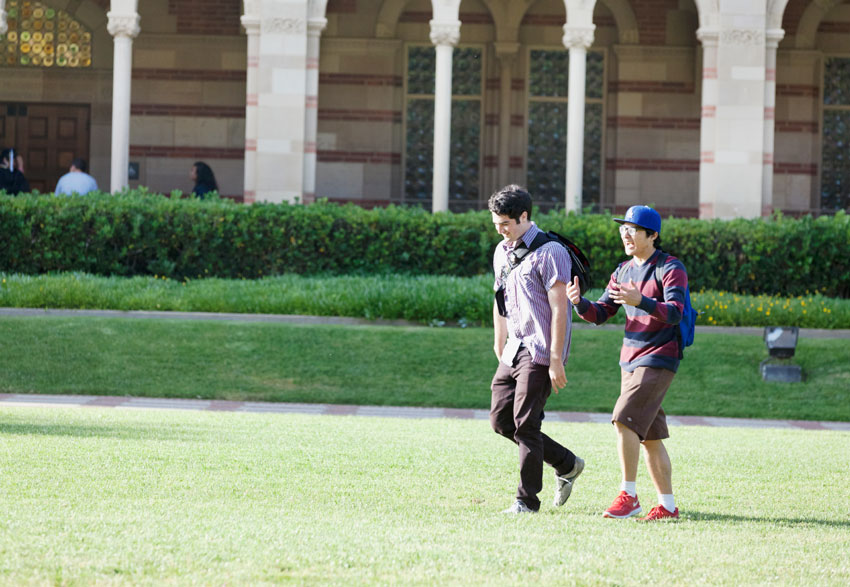 Applying to college is hard, but Ms. Sun makes it easier. We sat down with her to discuss everything from college application stress to her favorite place in the world. Without further ado, here's our Q&A with Ms. Sun, college consultant of all things University of California.
Where did you go to high school? College?
San Gabriel High School - Go Matadors! UC Berkeley for undergrad, brief stint at UCLA in a PhD program
How long have you been working as a college consultant?
Informally since 2006; as a business since 2008
Approximately how many students have you worked with?
Questions I answered for free since 2006 are probably in the hundreds of thousands; 500+ paying clients since my business started in 2008
How did you get into college consulting?
I began volunteering with UC Berkeley in 2005, first interviewing scholarship applicants and later attending college fairs to provide admission information at high schools and community colleges. I observed a lack of clarity in how the UCs communicated admission information and started a blog to address that void. My following grew and students began asking me to help them with their applications.
Why should students hire you?
To put it simply, I know everything there is to know about the UCs. Rather than focusing only on the essays, I help students develop a comprehensive admission strategy and package their entire application from beginning to end.
If you could change the common app essay question to anything, what would it be?
Explain why you want to attend college. (This is essentially what you have to address in your college essays, so I think the colleges should just ask you the question directly.)
What's your motto?
Not so much a motto, but a mantra for my students: "stop freaking out"
Favorite quote?
"Do. Or do not. There is no try." - Yoda
What was your first job?
Putting price tags on shirts in a sweatshop
What's the first thing you do in the morning to get your day off to a good start?
Drink coffee
One breakfast item you can't skip in the morning?
Soy creamer in my coffee
What are the biggest mistakes students make when applying to college?
Not applying to some colleges because they are "out of reach." Allow the colleges to make the decisions rather than making the decisions for them.
Describe your perfect weekend.
Multipitch sport climb on any decent rock (no slab though)
What advice do you give students to help with time management?
Break a large project down into smaller tasks that can be accomplished in 30-45 minutes; then complete a few tasks each day until the project is complete.
How do you think the college application process will change in the next 10 years?
At the UCs? Probably not much….
What's your opinion on ACT vs. SAT? What do more of your students take? What do you think colleges think about the two?
I think the ACT is more intuitive than the SAT, but the redesigned SAT is supposed to be more like the ACT. Being on the West Coast, most of my clients take the SAT. The UCs have no preference and I emphasize that to students.
Favorite place in the world?
The Fortress (a climbing area) up in Ojai, CA
If you could require one book for all students to read, what would it be?
Where You Go Is Not Who You'll Be: An Antidote to the College Admissions Mania by Frank Bruni
If you could submit anything (an object, an animal, anything!) to a college admissions officer that embodies who you are, what would it be?
A cat; I do like curling up on the sofa and nap, and I would do that often if I had the time.
What do you consider the world's best invention?
Sticky rubber (on climbing shoes)
Choose 3 people to have dinner with (dead or alive).
Malcolm Gladwell, Stephen Colbert, and Barack Obama (they are each exceptionally intelligent and well-versed in multiple disciplines)
What's one activity / habit you wish you had time to pick up?
Cooking
What's the biggest thing students stress out about?
The essays
What's the biggest thing parents stress out about?
If their children are competent enough to get into college
If you're interested in applying to any of the UC schools, make sure to check out our database of admitted students, or see Ms. Sun's curated UC package. You'll find scores, essays, advice, and more from students who have already gotten in. College students can sign up now, and they'll automatically be entered into our monthly $1,000 scholarship. Want to be featured? Please send us a contact form and provide us with your name, occupation, and company.