Summer is here! Do you need to pack your summer in with internships and extracurriculars? Or can you just kick back and relax? Take it from our college students.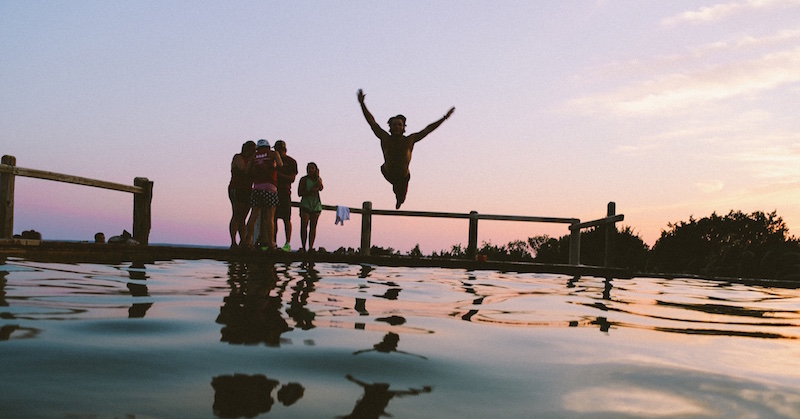 Whether you're a rising sophomore or senior, summers are a great opportunity to take on something new or dive deeper into something you've always been passionate about. Take the advice from these 5 college students:

Stanford University '21
During my summer of Freshman year I was not that involved in things besides sports. I would recommend using Freshman/Sophomore years to find something you can be passionate about. The summer before senior year is the most important. It is most likely your best chance to do a really intriguing internship or activity right before the College App season starts. Don't waste your valuable time but also remember that your social well being is important. I would highly recommend doing an internship in whatever field interests you. It is great experience, looks good on apps and can lead to an awesome letter of recommendation. Apply to as many programs/opportunities as you can. As long as there are not strict age/education qualifications you never know where you might be hired. Also if it is applicable don't feel like you have to do something that is already created. If there is something you are really interested in that doesn't exist then try to create/found something. It shows initiative and leadership. If you are certain what you want to study early on in high school then you will have an easier path in a way. Become involved in something that can span over your entire high school career and that can grow and evolve to something bigger.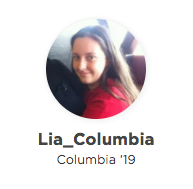 Columbia University '19
I recommend the Telluride Association Summer Program (TASP) to everyone on the planet who loves interesting people and intellectual challenge. It's a free, residential, six-week program. 64 rising seniors get in, 32 on each campus (traditionally Cornell and UMich). You get split into two seminars on each campus, but it's really not about the seminars or the professors. I hated my seminar, personally, but it was the best six weeks of my life. I learned so much from everyone else there. I've never had a more intellectually stimulating, fun, hilarious six weeks. I also loved the Stanford Humanities Institute. It's run by actual Stanford University faculty, and is three weeks long and residential. Unlike TASP, it isn't free, though they do have generous financial aid. It really made me interested in Stanford and gave me hope that I could find great humanities courses there despite Silicon Valley's focus on technological innovation. However, the main key with summer activities is to do something you love, not what you think colleges will want to see. I really tried not to think about what colleges might like and instead did what I'd like, and colleges seemed to like that. I ended up doing TASP one summer, the Stanford Humanities Institute another, and Shakespeare camp for a couple other summers. I also made sure I had plenty of relaxation time so I'd recuperate from the school year before and be ready to work again in the fall. Also, please know that paid service trips abroad aren't something colleges are looking for. They are more an indication of what you can afford to do. However, if you do something super cool on the trip, draw that out. But the trip in and of itself won't get you into college — it's about what parts of it meant to you.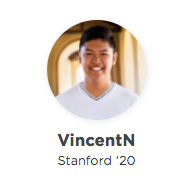 Stanford University '20
Although the common advice here is to do internships and programs (and lots of them!), my advice is to use your summer. Period. That sounds weird, but I promise it makes sense. "Using your summer" is a loose enough concept where you can interpret it to mean pretty much whatever you want. It could mean taking an internship at a local university working on genetics, or it could mean going to Disneyland at every possible moment (and before you gasp at the horror of a summer used in such a way, Disneyland was a focus in one of my supplemental essays!). It's hard to recommend in general what one should do during their summer to look better in college applications; if you're asking that question, you're doing it wrong. The number one thing you could do to sabotage your summer is to waste it; every experience should be worth something to you. I was very honest in the Common App when I said that I spent my last two summers going to the Philippines and Disneyland, going to a dinner gala, and took online classes at the community college. It's definitely an eclectic mix of fun and academic experiences to be sure, but not one experience was a waste in my opinion. Do stuff where you don't feel like you're wasting your time: get a job, take classes, attend a program/conference, apply for an internship, develop a startup, write a book, go to the beach, take some time to decompress from school. Anything that's valuable to you is valuable enough to matter.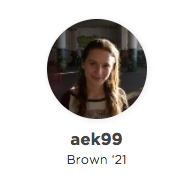 Brown University '21
I think people stress too much over what activities will look "good" on a college application, which ends up hurting them in the application process. Early in high school (summers after 9th and 10th grade), I spent my summers pursuing what was really important to me at that time—debate. My passion for the activity came through as I was willing to spend my summers at debate camp, staying up late writing new cases and practicing my arguments. However, after junior year, I decided I wanted to do more volunteer work instead, and found some local opportunities that were interesting to me. I chose to do what I was interested in, which ended up giving me more substantial topics to write about for my college applications, especially for questions that asked me what I had done to help out in my community, or what I was passionate about—both questions that came up frequently.
Make sure to search through profiles of students accepted to see essays, stats, and advice. Choosing where to go to college is an incredibly important decision. Make an informed choice by accessing the 70,000+ successful college application files uploaded by college students in our database. AdmitSee is a community of students helping students. See how they got in, and how you can too!