College applications alone is a lot of work, but that's not an excuse for you to procrastinate on applying for scholarships.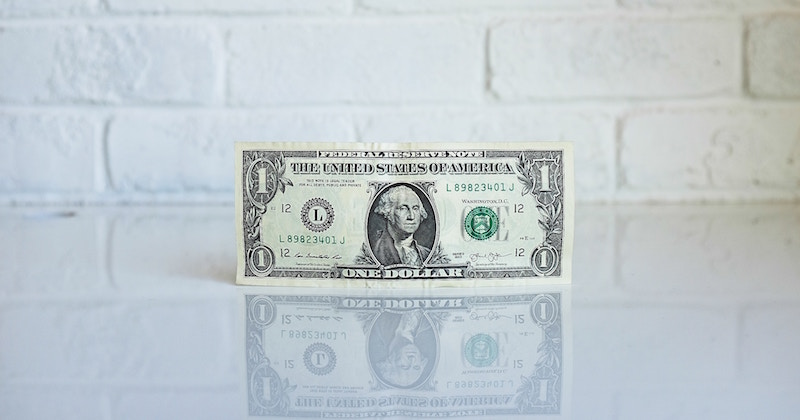 College tuition is a huge factor for many students when it comes to choosing which schools to apply to and which one to ultimately attend. While you shouldn't let the college sticker price prevent you from applying, you also shouldn't wait till you receive your financial aid package to start looking and applying for scholarships.
There are many private scholarships available to high school students, many are even available as early as freshman year! Take advantage of these scholarships and start saving for your dream college. Don't believe us? Take it from Bhenrique, a student at UC Berkeley, who regretted not applying for scholarships earlier:
I started looking for scholarships very late in the game. I was not terribly concerned with scholarships until I was hit with reality and staring at a financial aid letter which provided me with very little aid. As soon as I was accepted to UC Berkeley and I realized how much debt I was going to inherit, I started looking and rapidly applying to every scholarship within a fifty-mile radius.
While I do not present myself as a "scholarship expert", I learned a great bit of tips and tricks about finding scholarships and receiving them I want to share:
National Scholarships
National contests/scholarships are very appealing as they come with large scholarships, but they also come with hundreds of thousands of applicants. With the little time that I had, it was a lot more efficient to focus on the smaller, regional scholarships.
Having said that, there are some national scholarships that regionalize their scholarship awards, in which each state has a designated amount of scholarships to award. Applying to these will significantly increase your odds of winning because the applicant pool is restricted to geographical region. Some national contests that do so are the Dunkin Donuts Scholarship and Coca Cola Scholarship Program.
Regional Scholarships
I still highly recommend applying for community or regional scholarships over national contests. Local scholarships have lower application numbers, especially if the application requires an essay or lengthy process. I took advantage of almost every scholarship in my local community and had the opportunity to recycle some of my college application essays.
I started in late march looking for scholarships and by mid-July I had received over $15,000 in private scholarships and I am awaiting decisions on another $30,000 worth of scholarships. Although I'm incredibly thankful for what I have received so far, I regret not looking for scholarships earlier. Start by asking your guidance department for a list of local scholarships, they will be able to help you find the scholarships and provide your transcript if required.
Unique Scholarships
Being different and having unique interests might seem tough in high school, but there are many hidden advantages, especially when it comes to applying for scholarships. There are scholarships for being left handed, having a learning disability or being a vegetarian! Because I have a strong Portuguese heritage in my ancestry, I received a scholarship from the local chapter of the Prince Henry Society. Similarly, other students have received scholarships for being descendants of WWII veterans.
Your Scholarship Goals
At the end of the day, your goal is to decrease your college tuition costs for you and your family. Unfortunately, tuition prices increase every year, thereby increasing the amount of student debt you'll have. Focus on reducing that by applying to the plethora of scholarships available to you.
My final words of advice are to start incredibly early and keep in mind there are many scholarships for high school juniors to apply to as well to get a head start. Never look at scholarship and say to yourself "Oh, it's only $500. It's not worth it". Whether you get four $500 scholarships or one $2,000 scholarship, it is all the same. More often than not, you'll have a better chance with smaller scholarship awards and they add up quickly. Manage your time accordingly and don't wait (like I did) unitil see your financial aid (or lack of) package in the mail.
​Want to learn more about Bhenrique's application journey? Unlock his successful UC Berkeley application file to read his full application essays and advice!
For further access, our premium plans offer different levels of profile access and data insights that can help you get into your dream school. Unlock any of our packages or search our undergraduate profile database to find specific profiles that can help you make an informed choice about where to apply! We have 60,000+ successful college application files uploaded by college students. See how they got in, and how you can too!