Not sure if you want to enroll in college immediately after high school? You're not the only one.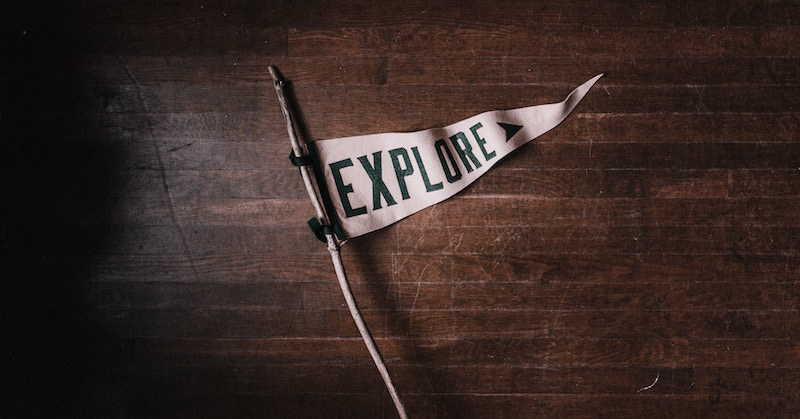 Why Gap Years?
In the last 5 years, taking a gap year before enrolling or even before applying to college has become increasingly popular. Taking a gap year has often been associated with being lost, being behind your peers, and being derailed from the traditional path of getting a undergraduate degree. The truth is the gap year is more than just taking a year off; in fact, it's more of a year "on".
Students who take a gap year don't just sit on the couch and watch Netflix all day. Students who make this decision are often looking for more experience to help them figure out what they're interested in studying and take a break from the academic rigor that is often expected from both high school and college students.
Data shows that 90% of students who take a year off do return to college, do better than their peers who didn't take a gap year in college, and are more likely to find a job they are satisfied with. So what do you do during these gap years? There are many certified gap year programs you can apply to, or you can take advantage of this year and pursue something you've always been curious about, like going to a cooking school!
Want to learn more about gap years? Check out this Gap Year Q&A with UnCollege's Charlie Taibi!
With an increase in gap year students, many universities are also seeking to build university-sponsored gap year programs. Here is a list of current university-sponsored gap year programs you can apply to:
1. Princeton Bridge Year Program
Princeton's Bridge Year Program is a tuition-free nine month program that allows students to engage in community service work in 5 international locations: Bolivia, China, India, Indonesia and Senegal. While abroad, Bridge Years students are required to study the local language, live in a home-stay environment and volunteer at local organizations. The program aims to give incoming college students a chance to gain a greater international perspective and to reflect on their own personal development.
Bridge Year Program Application Details:
Takes up to 35 students per year

Applications materials are only available to students who are accepted to Princeton through either the Early or Regular Decision

In order to submit the application, you have to accept Princeton's offer of admission

All Bridge Year applications are due in May

For more information, you can learn more about the Bridge Year Program here.
2. Global Gap Year Fellowship UNC - Chapel Hill
UNC Chapel Hill's Global Gap Year Fellowship is a unique university-sponsored gap year program. It is the only university-sponsored gap year program that allows students to design their own gap year experiences. The GGYF provides accepted Fellows a strong community and support group to help them prepare and achieve their goals before, during and after their year off. While students can design their own gap year experience, there are a few Fellowship requirements:
Intensive pre-departure program

Minimum of 6-months of in-depth service

2 Blog Posts per Month

Monthly check-in with gap year coordinator

Mid-Year Reflection

End-of-Year Reflection

Re-entry Retreat at UNC Chapel Hill

Create a Global Gap Year Presentation
The GGYF is well-designed for students who are passionate about social justice and innovation, especially since accepted Fellow are introduced to professors to help them plan and continue their coursework in that field on campus. Additionally, fellows are also paired with staff and student mentors from Campus Y, UNC's hub for social justice, social innovation, and service, at the beginning of their Fellowship and remain so during their time at Chapel Hill.
UNC Chapel Hill Global Gap Year Fellowship Application Details:
7 students per year

Students interested in applying for the GGYF need to apply early action to UNC Chapel Hill. The EA deadline is on October 15th.

Once accepted early to UNC Chapel Hill, students can apply for the GGYF. Applications are due February 1st.

Each student will get $7,500 and any additional funding secured by the Fellow

To participate in GGYF, the student must commit to enrolling at UNC Chapel Hill after completing the gap year.

For more information, you can learn more about the fellowship program here.
3. Tufts 1+4 Bridge-Year Service Learning Program
Tufts 1+4 Bridge-Year Service Learning Program aims to allow students to learn from a year of full-time community service work before beginning their academic studies at Tufts. Students have the option of engaging in volunteer work at domestic locations in the US or at international locations, like Ecuador, India, Brazil and more. Bridge-Year Fellows will also be enrolled in a for-credit Tufts course that connects fellows across all locations. The program is designed to help accepted students discover their own passions and interests, gain real-world experiences and learn more about themselves and the world.
Although the Tufts 1+4 Bridge-Year Program has associated costs, need-based financial support is available to any applicant who needs help covering the cost of the program, including full support to any applicant that qualifies for Tufts financial aid.
Tufts 1+4 Bridge-Year Service Learning Program Application Details:
All US and international applicants are eligible to apply.

International applicants are only eligible to participate in international locations, as long as they are able to acquire a visa.

Students can apply for the 1+4 Bridge Year program with their application to Tufts. Once accepted, their 1+4 Bridge Year program application will be automatically considered.

Students can wait till apply for the program after they've been admitted.

The final application deadline for the 1+4 Bridge Year program is on May 1st. It is highly recommended for students who were admitted early to submit their applications before January 17 for ED I admits and March 17 for ED I and ED II admits

All applicants will be interviewed to be considered.

All applicants must enroll at Tufts in order for their applications to be considered.

For more information, you can learn more about Tufts 1+4 Bridge Year program here.
4. American University Gap Program
American University's Gap Program is different from the rest of the university-sponsored gap year programs on this list, because it focuses on work experience instead of community service work. Students accepted to the AU Gap Program have to intern 3 days per week with an organization in Washington DC, and enroll in an academic seminar and internship course at American University. Students will finish the program with internship experience and 7 credits that will count towards their degree. The courses offered are directly affiliated with the Gap Program, so students will not be able to enroll in other electives offered by AU. The Gap Program offer seminars in American Politics, Global Business and International Affairs. Additionally, students have the option to enroll in a semester or a year-long program.
AU's Gap Program is a lot more similar to cooperative education (co-op) programs. While this program is best suited for students who are interested in working in the political capital, accepted students will still have to pay for the program. It does provide students with a lot of flexibility since students enrolled in the Fall are still eligible to apply for the Spring semester!
AU Gap Program Application Details
Applications are accepted on a rolling basis until the deadline. The deadline for the Spring semester is November 3rd.

Students must have a minimum high school GPA of 3.0.

Open to U.S. students only.

For more information, you can learn more about the gap program here.
——
Whether you're still on the fence about taking a gap year, or want to know how other gap year students applied to college, this curated package of gap year student profiles is exactly what you need! Some students applied to the Princeton Bridge Program, while others went abroad. There are also students who chose to take their year off after freshman year! Unlock this Gap Year package to learn more about their journey:

Our premium plans offer different level of profile access and data insights that can help you get into your dream school. Unlock any of our packages or search our undergraduate profile database to find specific profiles that can help you make an informed choice about where to apply!