In contemplation of the November early action and early decision deadlines, we took a look at how different factors affected an applicant's chances. Legacy status seemed appropriate since legacy candidates are more likely to commit early to a parent's alma mater (12% more likely, to be precise). We shared a few of our findings with Business Insider in the article Here's where to apply to college to increase your chances of getting in - no matter where you live.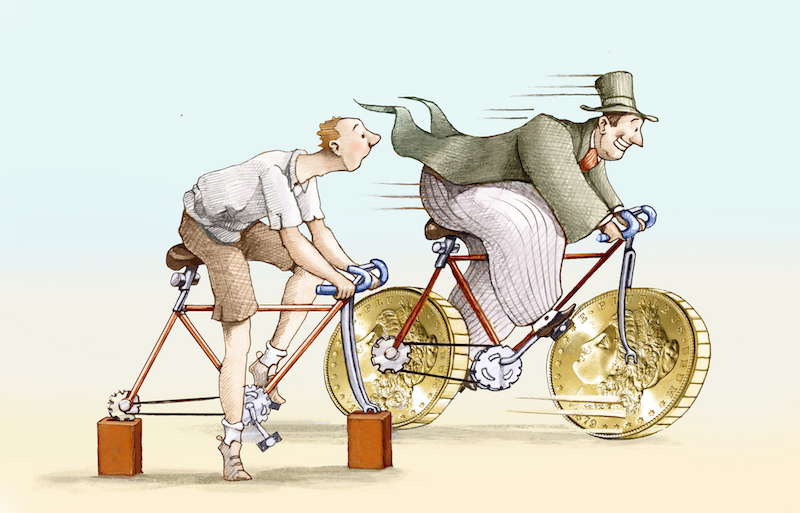 If you ever suspected that legacy applicants get a leg up in the admissions evaluation, our data confirm your suspicions… mostly. Of the nearly 3,500 profiles that ticked 'yes' or 'no' for parental legacy, the standardized test score criterium was relaxed for legacy candidates. If you had the good fortune to be a legacy applicant, your average score to get accepted was 1870, a full 73 points lower than the average of 1943 needed as a non-legacy applicant.
Business Insider found that this trend was also reflected amongst students accepted to the top 25 schools (as ranked by the US News & World Report) – that data set saw average scores of 2133 vs. 2156.
However, SAT score was not the only differentiating factor. When we look at GPA differences between the two groups, we found that, contrary to SAT scores, legacy students had a higher average GPA than non-legacy students. There are several ways to explain this discrepancy, but we dug deeper. Since GPA scales can vary significantly from school to school, we decided to look at class rank as a more reliable method to assess academic performance. When we looked at class rank, the results were in line with SAT scores. Non-legacy students granted admission were 26.8% more likely than legacy students to be ranked in the top 1% of their class.
So what does this tell us? Well, it shows that not being the first in your family to apply to college has its advantages beyond just access to resources: the system grants an advantage to familial ties.
Is this inherently unfair? It depends how you look at it. Universities have their legitimate reasons to give a boost to the offspring of alumni. The practice is justified by alumni financial support, strong alumni networks, and student loyalty that translates into better rankings. The legacy factor is unlikely to ever be disavowed, but what we can do to counter the effects of nepotism is to find other ways to increase college access for first generation applicants.