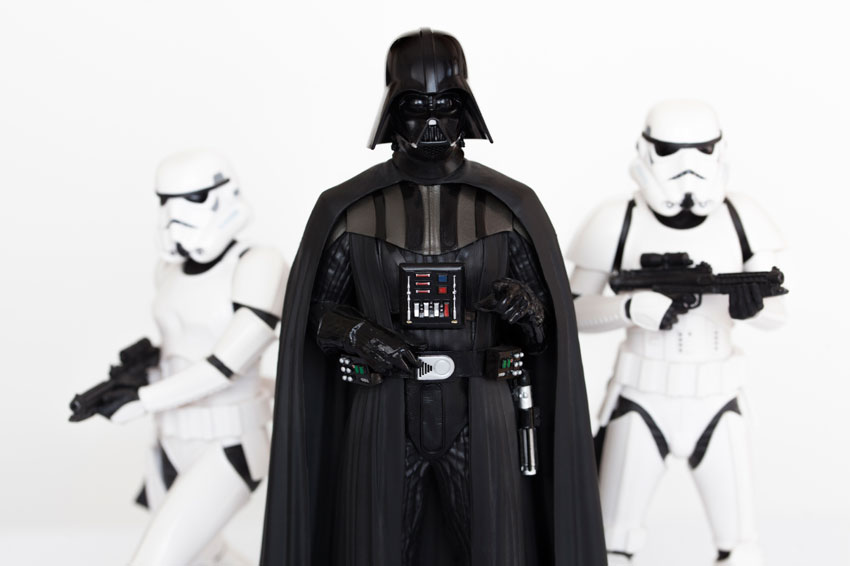 With the new Star Wars series kicking off this week, we focused on the important question: where would these Star Wars characters go to college? We asked some of our experts what they thought:
Shelene Peterson, New Coda
Han Solo: Arizona State University, AZ
Han was drawn to the aviation program and ASU's convenient location near enough to Las Vegas.
Luke Skywalker: University of California, Davis, CA
Following his uncle's footsteps, Luke studied agriculture, though learned a few extra skills on the side repairing bicycles.
Darth Vader: Boston University of Theology, MA
Known for its interfaith dialogue, Boston University of Theology appealed to Anakin as he studied the force in relation to everything in the galaxy.
Jar Jar Binks: University of Minnesota, MN
A natural in geography, environment, and society, Mr. Binks fortuitously studied these fields not knowing his destiny to be a guide for Jedi Knights and a queen.
Princess Leia: Vassar College, NY
Aligned with Vassar's mission to promote analytical, informed, and independent thinking and sound judgment, Leia chose Vassar for its progressive pedagogy and charming setting similar to her home in Alderaan.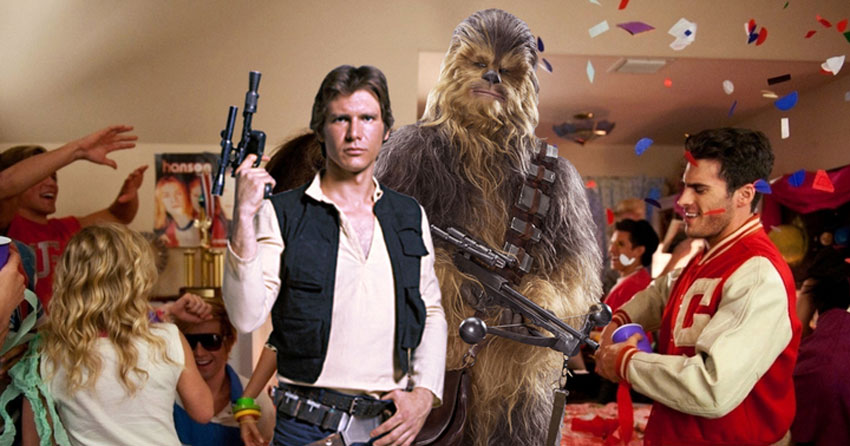 Steven Mercer, Mercer Educational Consulting, LLC
Luke Skywalker: NYU, because he's a country boy who's always longed for the excitement of the big city.
Jar Jar Binks: Any school with a big audacious sports program, because he'd be the perfect mascot doing somersaults on the field during halftime.
Darth Vader: Should consider the University of Chicago, because it's infamous for being known as the school where "fun comes to die."
Han Solo: Should consider a college that focuses entirely on business education, such as Babson, because while he's a shrewd dealmaker, he still has a lot to learn about high-stakes negotiations.
Princess Leia: Natural for a women's college, such as Barnard, because she's a strong, smart, powerful leader.
Oakley Purchase, AdmitSee
Han Solo: Initially attending the Unites States Air Force Academy to pursue his dream of becoming a military pilot, Han was expelled for selling contraband to the other students as well as having a relationship with one of his Captain's daughters. He decided to bypass school working part-time to pay for his pilot's license. He now flies for a wealthy Russian oil tycoon, working only half of the year and gambling away his money for the other half.
Jar Jar Binks: Not actually realizing he applied to college, Jar Jar was accepted to Stanford, Cornell, and Brown. Not knowing anything about the colleges, he selected Brown because the name made him laugh. Despite his seemingly buffoonish behavior, Jar Jar was the Valedictorian and gave an atrociously poor speech at graduation due to his inaudible speech. It was later discovered that he mistakenly scheduled his wisdom teeth to be removed that morning having forgotten graduation was happening.
Luke Skywalker: Despite his go-getter attitude Luke was rejected from all the colleges he applied to. Desperate to leave home he attended the Santa Barbara City College for two years where he lacked the focus he needed to transfer out. Finally realizing he wasn't meeting his true potential, he worked hard for a year before transferring to Cal Poly where he thrived in the BioResource and Agricultural Engineering Department. Luke is very successful and happily married, him and his wife have twins but Luke is worried about his son who exhibits sociopathic tendencies.
Darth Vader: Darth excelled in school and was accepted to Duke with a full scholarship, but quickly tired of the cold and felt stagnant and uninspired by his peers. Unable to shake his sense of superiority, Darth dropped out to travel. While living in Cuba he became fascinated by communism, and continued his studies under the tutelage of Raul Castro, but soon realized the party wasn't doing enough to spread their ideologies worldwide, so he broke away to form his own militant organization. He is now at the top of the FBI's most wanted list.
Princess Leia: After graduating top of her class at her all girls private high school, Leia chose to attend Yale university where she studied Political Science. After graduating with honors she worked on several political campaigns before shifting her focus to the United Nations. She currently balances her busy work schedule with her family life. She is married to a successful lawyer and they have one child, but she constantly dreams of the pilot she met once while at a conference in Russia.
Yoda: Despite being accepted to every one of the top 10 colleges in the nation, Yoda chose to move to Tibet where he studied under the tutelage of the Dalai Lama, he remains there to this day.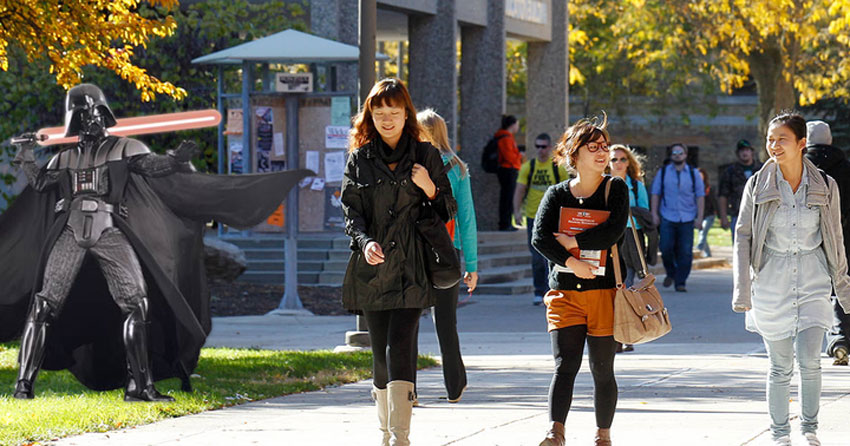 Peter Tiles, Princeton College Consulting
Han Solo: University of Illinois.
Slick on the outside and seemingly unreliable, but he always comes through in the clutch (Illinois awarded honor of top party school this year, but students are exceptionally smart and get down to work)
Luke Skywalker: Notre Dame
A bit naive but good to the core and loyal as they come.
Darth Vader: UC Berkeley
Initially vengeful, out for blood, and looking to eliminate the Jedi Knights as eagerly as first year pre-meds, but in the last moments of his life, his compassion for Luke Skywalker (his new found son) comes through.
Jar Jar Binks: Georgetown.
Clumsy and humorous exterior it is suggested that he had the power of the jedi force within him which enabled him to secure the role of senator and convince the entire galaxy to abandon democracy.
Princess Leia: Bryn Mawr or Vassar.