Even students at top schools have regrets about their college admissions process. Here, current students at the University of North Carolina - Chapel Hill and the University of Southern California share what they would do differently.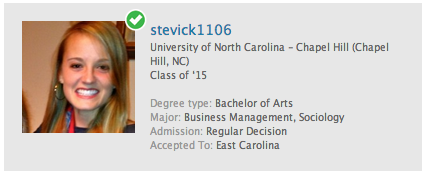 Caroline from UNC: One aspect of my college application that needed improvement were my essays. After attending college, and speaking to recruiters as well as admissions officers, I realized the importance of application essays. What I have heard the most is that essays alone will not get you into college, but an essay alone will keep you out. Basically, if you don't take the essay seriously, it can hurt you a lot. If I could go back, I would have thought more in-depth about my essay topics, as well as reached out to qualified individuals for personal feedback.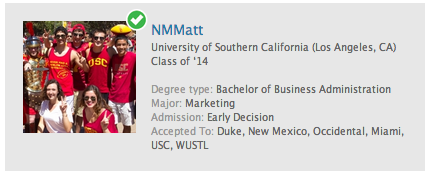 Matt from USC: The biggest aspect of my college application that could have been improved was my list of activities. I was not involved in a plethora of activities and only had sports as extracurriculars. Joining more clubs, doing more community service, or just being more active and engaged in the school and outside community would have definitely improved my application. This would also have provided more topics to use when writing essays, and would have given me something to be passionate about. During interviews it was difficult to answer the question, "What do you like to do outside of school-related activities?" because I really only played video games or hung out with friends.

Linglei from USC: The biggest aspect that I messed up in my personal statement for my graduate school application is a lack of explanation for low grades in my math courses. I got those low grades because I had to take twice as many courses as my peers—I was one of two students who chose to switch majors junior year and had to complete four years of school in two years. If I had mentioned that in my personal statement, perhaps I would have had more choices for my graduate studies.