Whether you're just starting the college application or deciding where to commit this fall, one thing will certainly help with your decision: a college tour. Unfortunately, colleges are not always close in proximity, and it's often costly to make the trip. On top of that, with midterms and finals, students may not have the luxury to take a week off of school. The solution? Virtual college tours.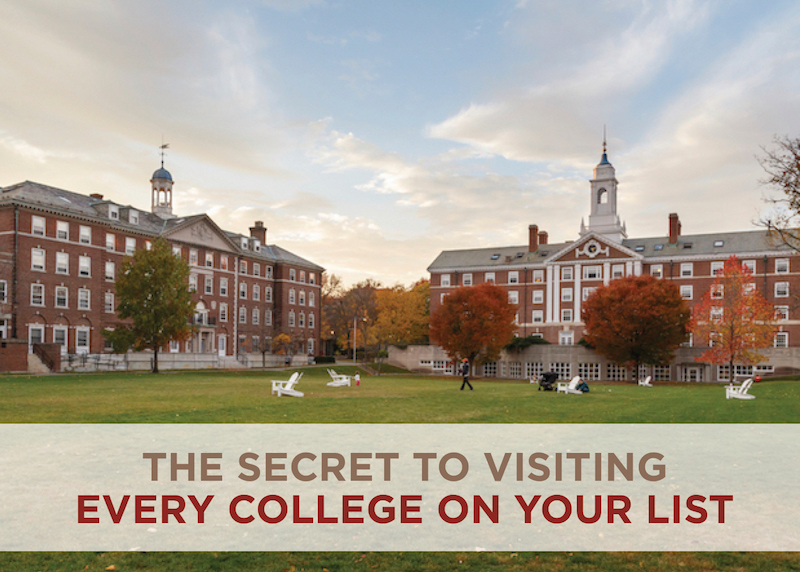 With on-demand technology, students can now experience what a college is like without physically being on campus. Universities that were not marketing much on the internet have now collaborated with virtual college tour companies, such as YouVisit, to make sure prospective students are getting a holistic sense of what a school has to offer. On these virtual college tours, visitors are taken across campus, just as they would in real life. There is typically a voiceover of a student tour guide introducing each campus spot with the added ability to pause the videos to read up on the things mentioned during the tour.
Though it may not be the same as physically being at a school, this alternative has helped many prospective college students gain access to a more aspects of a college without taking on the heavy financial burden of traveling to visit each one. On average, 80% of applicants visit no more than 4 colleges in person, but, with online campus tours, the schools applicants are able to reach are much more expansive. This has helped many incoming freshman make a more informed decision about where to go to school.
However, The benefits aren't just one-sided. Virtual college tours have also helped increase enrollment rates at certain universities. The United States Air Force Academy, for example, has seen improvements since its launch of their 3D virtual campus tour, increasing their enrollment rate from 10% to 15%.
With better technology, these virtual campus tours are becoming more informative and more realistic. From campus tour video chats to 3D campus tours to, now, the possibility of experiencing a school through virtual reality, schools are banking on the positive impact an immersive campus experience will have on its attractiveness to prospective students. YouVisit started to work with Oculus Rift two years ago to transform this experience with the help of Yale University. Mark Dunn, Yale University's director of outreach and recruitment, believes that it will help students better understand and experience what the school represent for those who are unable to visit.
There are definitely many elements that still make in-person college tours more attractive, such as sitting in on college lectures, meeting professors, asking college students questions face-to-face, and experiencing the overall campus vibe. But, with all the effort put into virtual college tours, they don't seem to be a bad substitute at all.
Sources: Huffington Post, NY Times, SF Gate.
Choosing where to go to college is an incredibly important decision. Make an informed choice by talking to current students on our mentorship platform. Access 60,000+ successful college application files uploaded by college students (they get paid when you view them). AdmitSee is a community of students helping students. Our goal is to bring much-needed transparency to higher education.