University of Virginia is one of the most popular and respected public universities in the US, so much so it's considered as one of the Public Ivy League Universities.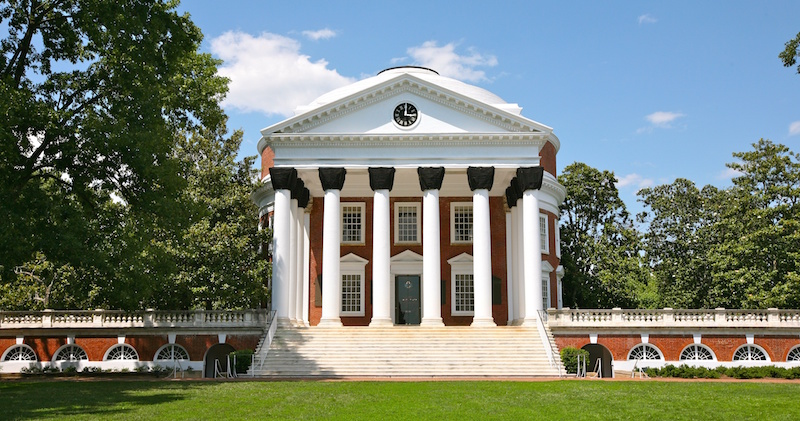 Located in Charlottesville, University of Virginia is a highly competitive university in the US, especially for students interested in studying Engineering and Business. Home to almost 17,000 undergraduate students, UVA has a large suburban campus that offers students access to research and additional resources.
If UVA is on your list of colleges, you'll have 2 additional supplemental essays to write for your application. One of the supplemental essays is essentially the "Why UVA?" essay, and it is specific to the college in UVA you'll be applying to.
Supplemental Essay 1:
All prospective students are asked to answer in approximately 250 words one of a series of questions corresponding to the school/program to which they are applying:
College of Arts and Sciences: What work of art, music, science, mathematics, or literature has surprised, unsettled, or challenged you, and in what way?
School of Nursing: School of Nursing applicants may have experience shadowing, volunteering, or working in a healthcare environment. Tell us about a healthcare-related experience or another significant interaction that deepened your interest in studying Nursing.
Supplemental Essay 2:
Additionally, all applications are required to pick one of the following essay prompts and write an additional supplemental essay. (Half a page, or roughly 250 words)
What's your favorite word and why?
We are a community with quirks, both in language and in traditions. Describe one of your quirks and why it is part of who you are.
Student self-governance, which encourages student investment and initiative, is a hallmark of the UVA culture. In her fourth year at UVA, Laura Nelson was inspired to create Flash Seminars, one-time classes which facilitate high-energy discussion about thought-provoking topics outside of traditional coursework. If you created a Flash Seminar, what idea would you explore and why?
UVA students paint messages on Beta Bridge when they want to share information with our community. What would you paint on Beta Bridge and why is this your message?
Successful Essay Examples:
Need some essay inspiration? We've curated a package of University of Virginia student profiles. The package includes students who applied to the College of Arts of Sciences, the Engineering School, and even for the Kinesiology Program. Additionally, each profile also selected to write on different essay prompts for the second supplemental essay.

Want more access? Our premium plans offer different level of profile access and data insights that can help you get into your dream school. Unlock any of our packages or search our undergraduate profile database to find specific profiles that can help you make an informed choice about where to apply!