Why does everyone loves University of California, Santa Barbara? Because of the beach! It is an overall consensus that UCSB's location by the ocean is why all Guachos love their school's location so much, but there's still so much more to that. See what other unique qualities UCSB's location and culture has that made these 5 students enjoy their time on campus so much: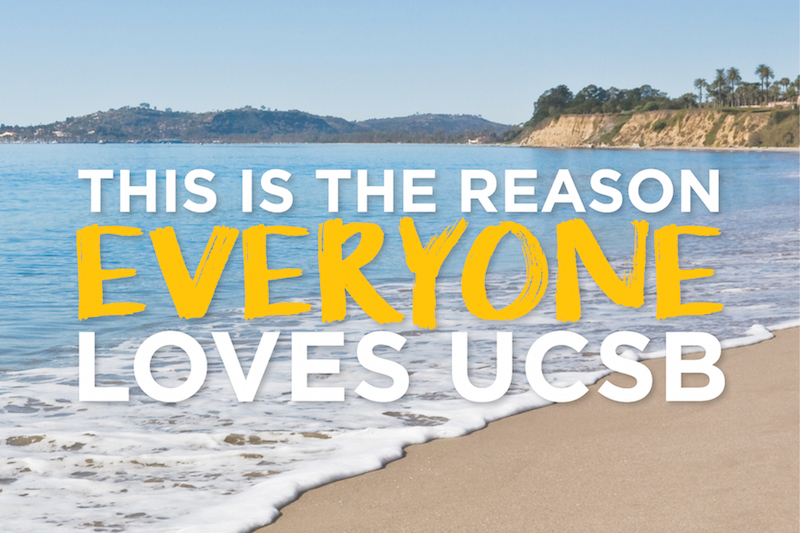 UCSB '20
UCSB is a paradise, it's crazy to think it's an actual university. You're right by the beach, which is especially awesome if you plan on going into something like marine biology. We even have our own marine animal lab/aquarium. This school is considered the "Harvard of the party schools." UCSB is #3 in the UC system and #28 in the state so trust me when I say we know how to balance fun and academics, but school always comes first. Don't worry if you aren't a partier, there are still niches and places to dorm if you're about the substance-free life. If you are environmentally friendly, you'll love hearing that this school is one of the greenest campuses!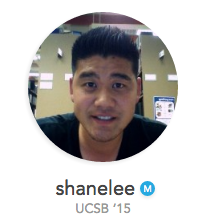 UCSB '15
As a 4th year student at University of California, Santa Barbara (UCSB), I can vouch for its uniqueness compared to most of the other UCs. Since it is a school situated on the beach, the surrounding environment is breathtakingly beautiful and is a step different from the other schools. Although the beach itself on the campus isn't the best, there are plenty of other beaches around it that are great for activities and events. In addition, the best aspect of this 'beach school' is the weather. I believe that this allows for its culture to be more carefree and fun loving.
Students attending UCSB usually live either on campus provided housings or in the college town called Isla Vista, which is connected to the school. It is an area that provides true freedom, independence, and establishments to eat, drink, and meet up with people. For the location, as with many of the other UCs, UCSB is actually situated in the city of Goleta. Situated between the two cities allows for travel between the two cities very manageable and therefore gives more options. There is an amazing bus system that provides transport throughout both cities, of which UCSB students receive free fares.
UCSB '17
A bond much greater than simply attending the same university, that is the most attractive part of UCSB. Last year when an Isla Vista resident shot and killed many of our own it was sad, but together, as a community, Isla Vista and UCSB students alike came together. As a community we not only mourned the friends and family we lost, but celebrated their lives. As a group we rebuilt and grew stronger to show the world that we would not be hurt so easily. Beyond that single experience there's a general feeling of connection between you and others. Even if you don't know them they are there for you.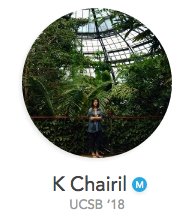 UCSB '18
Students are largely pretty laid back and know how to have a good time here, but come midterms and dead/finals week, we can really crack down. Not to pigeonhole this school and its surrounding areas too much, but overall the culture here can range from hippie to snappy-businesslike. You get a good mix. Downtown SB (State Street), which is 15 minutes away by bus, reminds me of Old Town Pasadena and Hollywood mixed together, if that means anything to you. Oh, and we're right on the beach.
UCSB '19
I love that my school is by the beach because the beach is one of my favorite places on the planet. I love that it's in California because it's close to snow-capped mountains and sun-bathing beaches. It's also not to far from home, so I can be near my little sister and other family members. The culture at my school is very laid back and outdoorsy. Everywhere you look, you see people outside, maybe playing beach volleyball or riding their bike. It's also highly academic, rating among the top marine biology schools in California, among other things.
Are you looking to apply to UCSB? Choosing where to go to college is an incredibly important decision. Make an informed choice by talking to current students on our mentorship platform. Access 60,000+ successful college application files uploaded by college students (they get paid when you view them). AdmitSee is a community of students helping students. Our goal is to bring much-needed transparency to higher education.