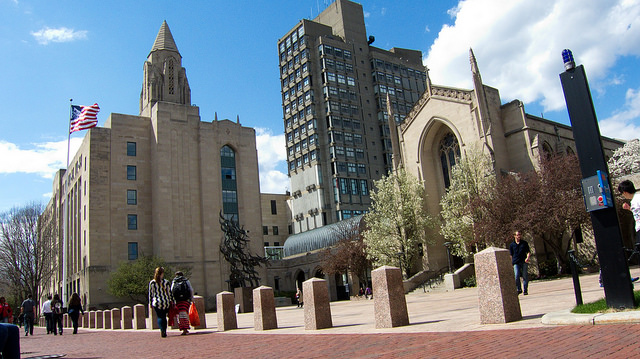 College: Boston University
Founded: 1839
Location: Boston, Massachusetts
Type: Private—Research university
Size: Large
Undergraduate: 15,834
Campus Setting: Located on Commonwealth Avenue in a major urban setting

BU Traditions:
See the fall foliage on Bay State Road
Don't let yourself be fooled into thinking that going to college in a major city means you won't have the chance to appreciate some gorgeous scenery. One of the most picturesque roads in all of Boston runs right through BU campus, sandwiched between the Esplanade and Commonwealth Avenue. Bay State Road, which hosts beautiful brick brownstones from the 19th century, is at its most breathtaking in the fall with trees showcasing every fall colour you can think of. Take a detour from walking on the busy main street to soak up a little piece of serenity in the bustling city. There's nothing better than seeing the wind ruffle fall's foliage coat!
Complete the Rhett's Challenge
If you want to leave a lasting legacy behind after you graduate, one way to get your picture on the wall at the BU Student Union is by partaking in the Rhett's Challenge. Be warned, though—this challenge is not for the faint of heart or stomach. In order to win a spot in the hall of fame, you must consume: one Triple bacon cheeseburger, one order of hand cut fries, one root beer, and one 8-scoop super sundae. Talk about a heart attack on a platter. The best (read: worst) part? You have to finish everything in under 30 minutes! If you feel up to it, make sure you spend the 24 hour beforehand building up an appetite, then, if you're truly brave, round up a cheering section and take on Rhett's challenge.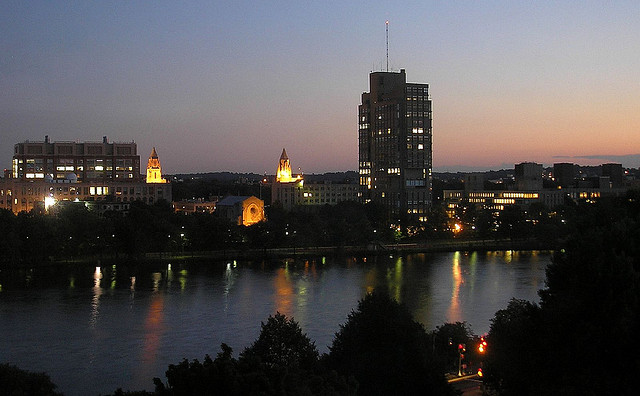 Sit on the BU beach
Sometimes on an urban campus, you may feel like you need a break from city life and a little time to reconnect with nature. At Boston University, students need look no further than the BU beach. The beach—which, as you might have guessed, is not an actual beach—is a piece of greenery located between the lovely arches of Marsh Chapel and Storrow Drive, a highway. With the highways blocking your view, many say the passing cars sounds like ocean waves (I, for one, believe this is true.) On spring days, you can always find BU students hanging around the beach and tanning, throwing around a football, or even doing homework.
Relish the beauty of the Esplanade
This Boston staple is home to runners, bikers, and pedestrians alike. The Esplanade, a road that winds along the Charles River, is a favourite place to hang out for college students and native Bostonians alike! When the weather is nice, you're likely to see people tanning on the docks while staring at nearby sailboats and kayaks floating by.
Get knighted at the BU Pub!
Only the boldest of BU seniors take on the quest of getting knighted at the Boston University Pub. On this journey, you will learn more than you ever needed to know about beer by drinking over 50 different types (only two per visit, mind you!). At the knighting ceremony, you will invite all your friends to come up with potentially embarrassing names as your knight title, while you drink an honorary beer from a personalized mug. For those who just want to visit the BU pub without dealing with such an arduous task, don't worry—there are also nightly food specials, along with trivia and karaoke on specific nights!
What traditions does your school have? Leave us a comment below.