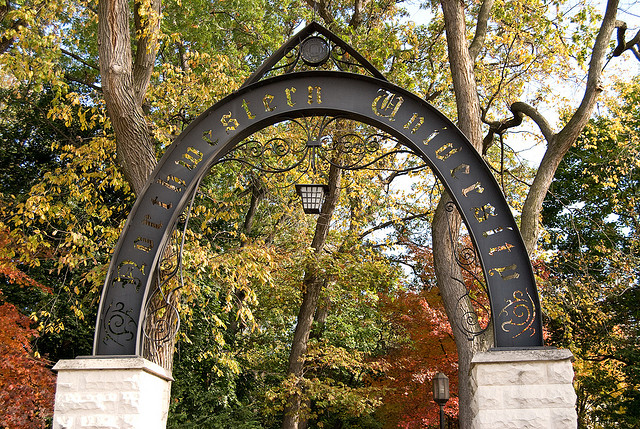 Founded: 1851
Location: Evanston, Illinois
Type: Private, non-profit university
Religious Affiliation: United Methodist Church
Size: Medium
Undergraduate Students: 8,000
Campus Setting: Campus located in a suburban setting with access to an major urban city

Northwestern Traditions
Painting the Rock
Students at Northwestern will continually be told that they have to paint "the rock" at least once before they graduate. The rock is literally that–a large boulder in the middle of campus that has become a billboard for advertising clubs and events, ranging from Greek life philanthropies to theater performances to bake sales. Each week, one student group chooses to "guard the rock" for a full 24 hours in order to claim its ownership. No matter how cold it is, at least one student in the group is required to remain at the rock at all times and it is not uncommon to see students camped out in tents overnight. Once it has been properly guarded, the student group collectively paints the rock to advertise their event or club. Although guarding the rock overnight can get chilly (especially during the winter!), it is a must-do on Northwestern's campus.
Primal Scream
For all students, finals week can be an incredibly stressful time, so Northwestern students have developed a tradition to let off some steam. On the Sunday night before finals begin, students gather at the library and residential halls to let out their loudest screams, which can be heard everywhere throughout campus. The primal scream is followed by hot chocolate and baked goods before students go back to their studies. If you are studying in your dorm or the library, plan to take a quick study break to commiserate with peers and start finals week off right.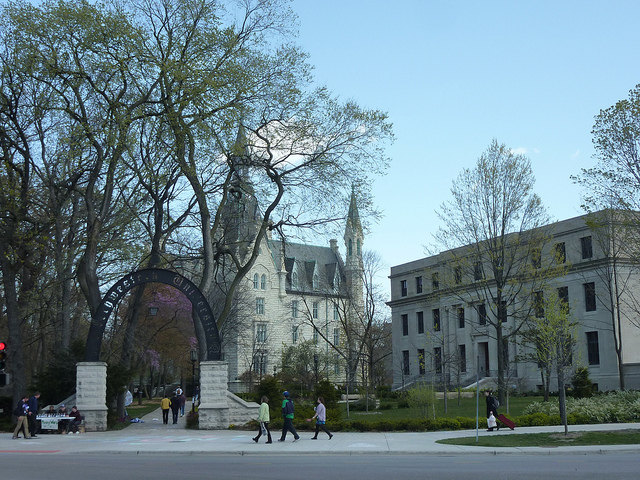 March Through the Arch
This tradition marks the beginning of every student's time at Northwestern. During Welcome Week, the entire freshman class gathers to walk through the iconic Northwestern arch at the entrance to campus. The pathway to the arch is lined with parents, faculty and upperclassmen, cheering on the students as they begin their college careers. This tradition is a welcoming way to start freshman year and is enjoyed by the entire Northwestern community.
Dillo Day
At the end of each year, students celebrate the completion of classes with their largest on-campus music festival. Originally named "Armadillo Day," this tradition began in 1972 after Northwestern students wanted to celebrate their favorite animal, the armadillo. Now, this tradition has transformed into one of the most fun days at Northwestern. Students gather at the lakefill to watch performers of all different genres of music, eat delicious food and play carnival games. Past artists have included Wiz Khalifa, Walk the Moon, Kendrick Lamar, Steve Aoki and many more!

Five Words to Describe Northwestern Students
Involved: Northwestern students are known to be involved in many different clubs and organizations throughout campus.

Spirited: Although their sports seasons can have their ups and downs, Northwestern students are always willing to attend the games, both home and away.

Well-rounded: It is not uncommon to find students who are involved in both athletics and philanthropy, or theater and pre-professional clubs.

Adventurous: Students at Northwestern love to explore Chicago and the surrounding communities.

Focused: Being a highly academic university, students are very focused on their schoolwork.
Find this interesting? Leave us a comment below and let us know.