As junior year eclipsed into summer, I was ready to relax and let the stress of junior year melt like butter pecan ice cream on my tongue. I had done it. I had finally finished my school year on track. In those first moments, there was nothing as exciting as leaving my standardized test prep books behind for the beginning of my senior year.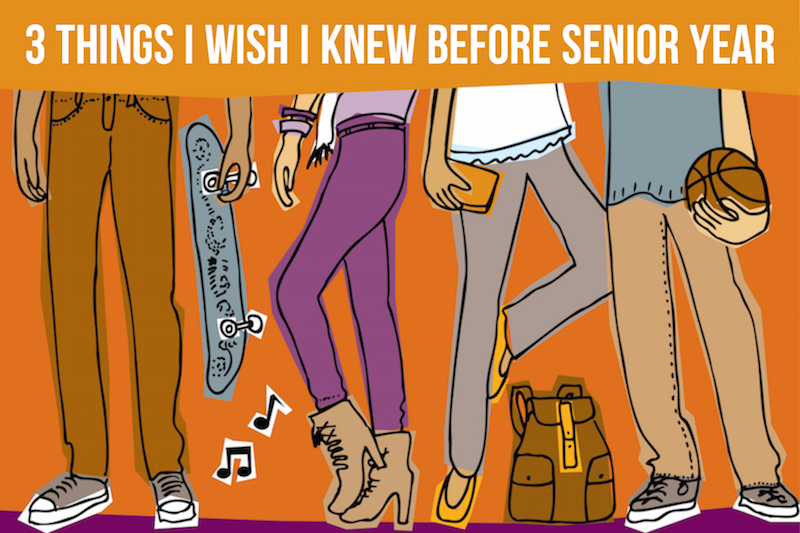 I could already picture it: Polished senior yearbook photos, school football games, and spring break trips with friends, to name a few. Senior year was going to be my year (How often have you heard that cliche?).There's nothing wrong with wanting the most out of your last year, but there are some things I wish I had known beforehand.
These may seem to be given ideas, but I can't stress enough how much more my outlook on senior year changed with these three points. With these in mind, I wish the best for ever senior or rising senior!
1. Use the most of your summer. When an older student says they wish they had spent more time on college applications, they really mean it. Take their advice - use your free time wisely, especially when you have it during the summer. This isn't to say you shouldn't enjoy your break. After a year of testing, you have every right to relax. But be careful of the downward spiral of "I worked hard junior year. I deserve this." The summer after my junior year, I fell into it and proceeded to not spend a majority of my time as efficiently as I wished I had three months later. Looking into different colleges and writing up drafts for application essays can take more than anticipated, and dedicating time will be worth it.
2. Make senior moments. Especially if you're involved in multiple AP and honor classes, it can be difficult to manage time outside of studying. But keep in mind that senior year is truly your last year of high school. I constantly forgot this as I spent another weekend burying myself in my studying. It wasn't until months into the year that I realized how many opportunities there are to make new memories. Make your own High School Musical: Senior Year moment and embrace each minute. Of course try to maintain grades, but don't be afraid to have fun with loved ones!
3. Talk to that person. You know, that person. The one you never realized was in class with you, or the one sitting by themselves in the corner. If you're afraid, just remember that these months may be the last you ever have with that person. I met many of my close friends this year who I never even knew was in my grade! It'll be worth even a minute to simply talk.
Written by an AdmitSee high school student. Want to share your story? Shoot us an email via our contact form.