From leasing their skin for marketing tattoos to auctioning off bizarre services, some students have taken paying for college to the realm of the strange and the extreme. Below is a list of off the beaten path scholarships for those looking for interesting ways to make their education more affordable.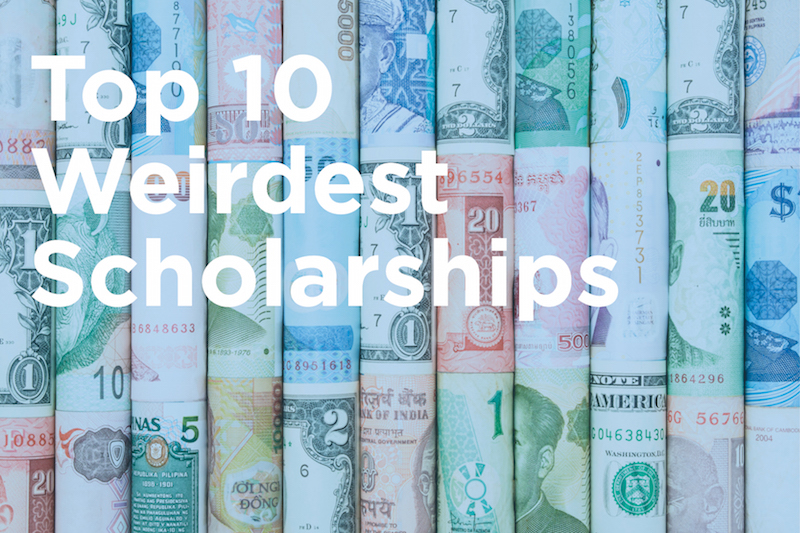 1. Clowns of America, International Scholarship
Deadline: March 1
Is covering yourself in grease paint and inducing panic attacks in certain people your passion in life? Being a clown would be ideal for you. This scholarship is explicitly for clown college or another type of family-friendly educational program. The award varies and is probably dependent on how funny you are.
2. American Board of Funeral Service Education National Scholarship Program
Deadline: March 1
Some of the creepier among you might find working with cadavers compelling. To qualify for the $2,500 scholarship, all you need to do is complete a semester or quarter in a mortuary science program or an accredited funeral service.
3. Debt.com Scholarship for Aggressive Scholarship
Deadline: October 1
This scholarship is for those who never quit and tenaciously apply to as many scholarships as humanly possible. To qualify, show all the confirmation emails you have collected in your hunt for funds, and you may just earn $500.
4. National Potato Council Scholarship
Deadline: June 15
If you like chips and fries, you could get assistance from The National Potato Council. Actually, to qualify you have to be a graduate student pursuing advanced study in agribusiness, with focus on the potato industry, to earn $10,000.
5. Duck Brand Duct Tape Stuck at Prom
Deadline: April 4-May 31
There are a lot of things you can do with duct tape. All you need to do is design something using 50 rolls of duct tape, put in more than 100 hours of work, and send the result to the Duck brand duct tape company for a chance to earn $10,000.
6. Zombie Apocalypse Scholarship
Deadline: October 31
This scholarship is all about whether you are smart enough to survive waves of gnashing teeth and rotting flesh. To win $2000 you need to develop a concise plan that can convince the judges you have what it takes to avoid becoming a moaning undead corpse.
7. Pokemon World Championship Scholarship
Deadline: June 1
Plenty of folks out there would love to compete in the Pokemon World Championship, just to be the very best (like no one ever was). All you need to do is win the championship, and you will receive a scholarship of varying worth. The scholarship will be valid until age 28 or 10 years after you've won, whichever comes first.
8. The Frederick and Mary F. Beckley Left Handed Scholarship
Deadline: N/A
There is a scholarship just for those of you who have trouble finding scissors or can openers designed with you in mind. This scholarship is available only for Juniata College in Huntingdon, Pennsylvania; to earn the $1,500 award, you need to be left handed and have a record of proven academic excellence.
9. Starfleet Academy Scholarships
Deadline: June 15
This scholarship takes cosplay to an academic level. If you don't know what Starfleet is in the Star Trek mythos, you need not apply. In the real world, this is a mega fan club connected to The International Star Trek Fan Association, Inc. This scholarship of $1,000 is awarded to Trekkies taking part in any accredited undergraduate, technical or graduate program.
10. Flavor of the Month Scholarship
Deadline: July 31
This scholarship is perhaps the tastiest way to pay for college. Just answer the question "If you were an ice cream flavor, which would you be and why?" in a 250-word essay, and submit your work. Unigo may award you a $1,500 scholarship if they like your answer.