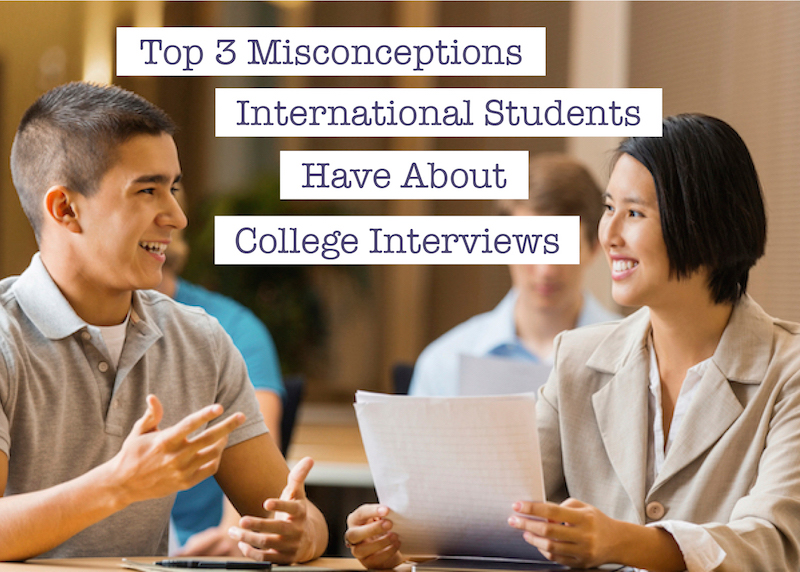 The college application process isn't over once you submit your application - you still have the college interview. This might be common knowledge to domestic students applying to U.S. colleges, but not to the international applicants. With the rise in number of international applicants, AdmitSee wants to share the most common misconceptions international students have about the college interview.
Misconception No. 1: Interviews Aren't Available to International Applicants.
This isn't true! You won't believe how many alumni there are all over the world. Many of them have volunteered to interview college students no matter where they are. If no one reached out to you about a college interview from a specific school, email the admissions office and follow up! Take it from this international students from Moldova and China: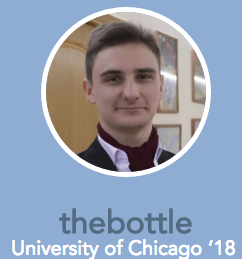 thebottle: I did interviews with MIT, Princeton, Upenn, Brown and UChicago. All of these were quite relaxed and interesting. I had the longest interview with Princeton, because the interviewing alumnus was a former physics Olympiad participant, so we discussed a lot about Math/Science Olympiads. We discussed several topics, including future career plans and how Olympiad participation may boost my chances. All interviews followed the same pattern: I began with the short introduction, then general questions followed, and finally I was able to ask my questions about the university. During the interview I always had a short word document guide on my screen. I jotted down main points of my biography and main questions I'd like to ask. This little cheat-sheet helped me to stay concentrated during the interview. The most standard questions are: What do you like? Why did you choose our university? How do your skills and interests correspond to opportunities offered by our university? However, MIT followed a bit more creative pattern. Instead of asking a bunch of direct questions, they gave me time to introduce myself and then asked several thinking-out-of-the-box questions. I had to explain what I would do with ten millions of dollars, what I find exciting about engineering and ultimately how I would manifest myself in the MIT environment.
Misconception No. 2: It's a one-sided interview.
This is a general misconception that many international students fall for, because of the lack of information available about college interviews. The interview isn't just designed for the college to find out more about you. It's also for you to learn more about the school, especially on topics that you might not be able to find out about otherwise (like campus life, academics, and more). These students from Hong Kong and China talk about their experiences:
kingcooper: I interviewed with most of the schools that I applied to, and for most of them, I would say the interviewer really told me what kind of school it was and whether or not it would be a right fit for me. Yale has always been my first choice, but after interviewing with them, I lost a significant amount of interest. I graduated top of my class and have always been active with basically every type of extracurricular, so I am not inadequate by any means, but I must also admit that I know that I am not the best. However, the interviewer I had for Yale had already made her mind up before I said anything. She was super condescending the entire time and didn't seem like she wanted to be there.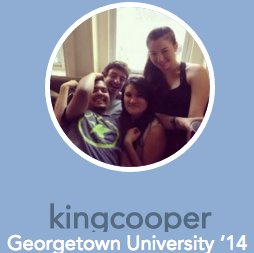 In comparison, the interviewers I met for Vanderbilt, WUSTL, Georgetown, and GW were all extremely nice. The difference was they were all excited about the school that they went to. As much as this interview is for them to get to know more about you, it is also for you, as an applicant, to get to know the school, the type of people that went there, and to get you excited to want to go there. So, go to your interviews prepared, knowing what kind of school it is, and just be yourself.
a.little.pebble (Cornell '17):I interviewed with a lot of schools; off the top of my head, I remember Georgetown (my first interview; I'm still in contact with my interviewer), Harvard, Yale, MIT, Princeton, and Penn. Interviews were held in libraries and coffee shops; they typically ranged from 30 minutes to, on one memorable occasion, one and a half hours (it only ended because the cafe was closing). The best advice is the most commonly given advice: be yourself. As cliche as it sounds, it is immensely helpful; interviewers are genuinely interested in who you are as a person, and this is your chance to show who you are off paper. Be passionate, be excitable; make your interviewer feel how enthusiastic you are towards subjects that interest you, because universities want passionate students who will shape the world in the future.
Misconception no. 3: Not having a college interview will hurt your chances.
The college interview isn't a requirement, but an added bonus to your college application. Don't panic if you didn't get a chance to interview! There are times where there are no alumni interviewers available for in person or Skype interviews, but there are still other ways you can communicate with the school you are applying to. Listen to what Pearle, an international student from Nigeria, had to say about her experience: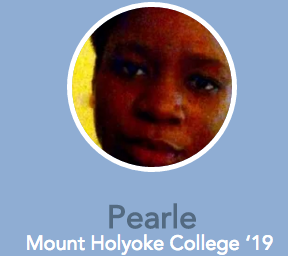 Pearle: None, being an international student doesn't really offer a lot of opportunities for interviews. So, I mostly communicated via email.This is very important, I actually check my email every 30 mins now out of habit, which helped because some schools communicate quickly regardless of time difference and I know my been timely with responses made it easier for applications review and financial aid questions. Also,check out their social media site,this shows enthusiasm for the school.
Whether you're just starting your search or you're looking for help applying, it's never too early to make the college application process easier. Search to find students like you or contact a mentor for help with the admissions process so you can narrow down your choices and get a head start.