Summer is a great opportunity for high school students to pursue further interests and explore potential careers. But with so many summer programs, where do you start? AdmitSee has curated a list of competitive summer programs for high school students who are looking to become an oncologist, DEA agent, fashion designer, journalist, or just to learn more! Here's the list of programs you are should consider enrolling in: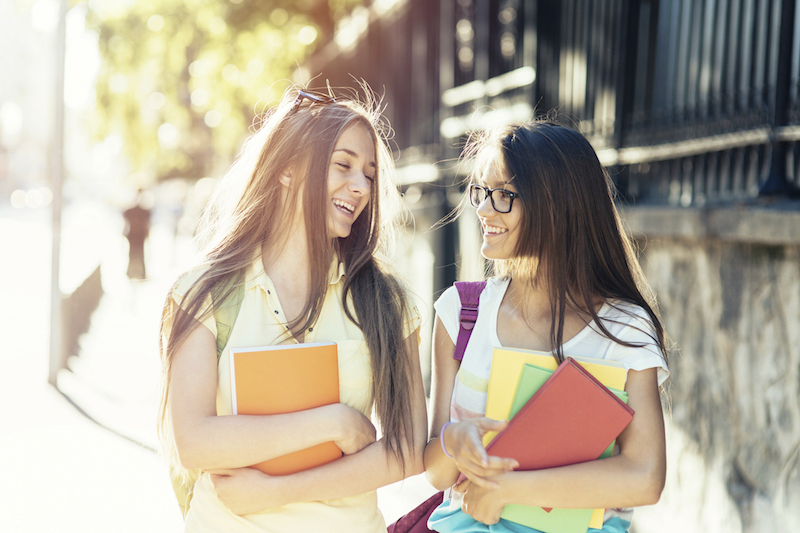 1. Center for Excellence in Education - Research Science Institute
The six-week Research Science Institute program, held at MIT, lets high school students gain hands-on knowledge with technology, math and engineering projects. Students write scientific papers and attend lectures with field leaders.
Location: Boston, MA

Cost: Free tuition, room and board

Deadline: January 2017
Find the application here!
2. King Foundation Summer Program
The seven-week King Foundation Summer Program at MD Anderson Cancer Center lets Texas high school seniors delve into the medical field, particularly molecular genetic technology, diagnostic imaging and radiation therapy. Students participate in workshops, learn lab techniques and attend college-level lectures. A small stipend is offered.
Location: Houston, TX

Cost: Living expenses, if student's home is more than 20 miles away.

Deadline: Early January 2017
Does this interest you? Apply here!
3. Smithsonian Institution - Smithsonian Latino Center Young Ambassadors Program
The Young Ambassadors Program is for Latino high school seniors seeking to combine cultural heritage with museum internships. A one-week seminar with Smithsonian experts is followed by a four-week internship; more than 15 cities across the United States take part. A stipend is offered.
Location: Washington, D.C., and cities across the U.S.

Cost: Free for Washington, D.C., component. Living expenses required for internship.

Deadline: April 2017
If this sounds like a perfect fit for you, you can find the application here.
4. MIT Women's Technology Program
The four-week MIT Women's Technology Program lets female high school juniors join either the Electrical Engineering and Computer Science or Mechanical Engineering programs. All classes are taught by female graduate students.
Location: Boston, MA

Cost: $3,500 for tuition, room and board. Fee discounts and waivers are available.

Deadline: January 15, 2017
Considering a STEM major in the future? This program might be a perfect fit for you!
5. Cornell University - CATALYST Academy
The CATALYST Academy is a one-week engineering, math and science program for high school juniors or seniors, and it encourages applications from diverse, underrepresented backgrounds.
Location: Ithaca, NY

Cost: $1,450 for tuition, room and board

Deadline: March 2017
Interested in Cornell? Spend the summer there and see if you like it!
6. Medill-Northwestern Journalism Institute
The Medill-Northwestern Journalism Institute brings in high school juniors worldwide for a five-week news media and writing program. Seminars and labs are mixed with lectures and mentoring sessions.
Location: Evanston, IL

Cost: $5,600 for tuition, room and board

Deadline: March 20, 2017
Have you always been a writer? Take it to the next level with this summer opportunity!
7. Embry-Riddle Aeronautical University - Summer Programs
The Summer Programs at Embry-Riddle offer high school students engineering, aviation, computer technology and security intelligence lessons. Each program runs for six days and includes hands-on labs.
Location: Daytona Beach, FL or Prescott, AZ

Cost: Generally ranges from $950 to $2,500

Deadline: Early-bird March 1, 2017
You can find the application here.
8. Northwestern State University - ADVANCE Program for Young Scholars
The three-week ADVANCE program brings together highly gifted high school students from across Louisiana. Each student picks one field of study.
Location: Natchitoches, LA

Cost: $2,550 for tuition, room and board

Deadline: March 2017
9. Sam Houston State University - Criminal Justice Summer Camp
The Criminal Justice Summer Camp runs for four days and is open to high school students nationwide. Students meet criminal justice professionals and participate in labs, workshops and field trips.
Location: Huntsville, TX

Cost: $700 for tuition, room and board

Deadline: April 3, 2017
Has bingewatching CSI, Bones, NCIS, Sherlock got you interested in Criminal Justice? Apply here!
10. Parsons The New School for Design - Summer Intensive Studies
Parsons Summer Intensive Studies lets high school students explore the art and design world. Each program is three weeks long, with design studio and general workshops available. From learning about aviation to testing out medical advancements, your scholar will have much to gain through these summer programs, fueling their passion to even greater heights.
Location: New York, NY or Paris, France

Cost: $3,050 for NY (does not included housing), $7,300 for Paris

Deadline: April 1, 2017
Here's the NY application and the Paris application.
​You never know! One of these summer programs might help you figure out what you want to study in college or where you want to go. Choosing where to go to college is a difficult choice. Make an informed decision with AdmitSee's database of 60,000+ successful college application files. Don't forget - we also offer a $5,000 scholarship!