Courtney, a freshman at Tulane University, shares the best places to eat, study, and hang out on campus. Definitely check out her recommendations if you visit this fun, urban campus located in downtown New Orleans, Louisiana! You may discover there's much more to being a student in NOLA than the typical tourist image you get of Mardi Gras and the French Quarter!

Tulane is full of great places to study, hang out, and meet with friends. One very popular place to study and hang out is the LBC. It's kind of like our student union. It has a food court with plenty of great places to eat, the bookstore, and plenty of tables and couches to hang out or study. There is also a restaurant on the bottom floor called City Diner that is open all night long! It's great for grabbing a late night bite to eat when everything else is closed!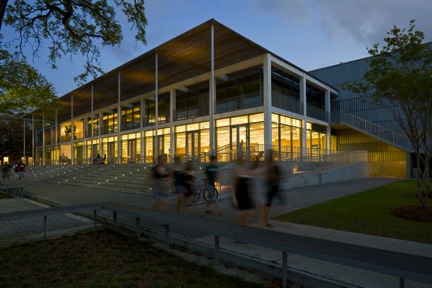 Tulane also has really great outdoor spaces to hang out! The weather here in New Orleans is beautiful (excluding the occasional thunderstorm), so many people like to hang out and study outside! The two main areas are the Academic Quad, at the front of campus, and the LBC quad, outside of the LBC. The Academic Quad has beautiful trees that offer a nice shady placeto sit. This is where the movie Pitch Perfect was filmed! It is also the home of our famous Mardi Gras Tree, a tree that students throw their Mardi Gras beads on each year. Every Friday we have Fridays on the Quad on the LBC quad. There is music and free food and it's a really great way to start the weekend!