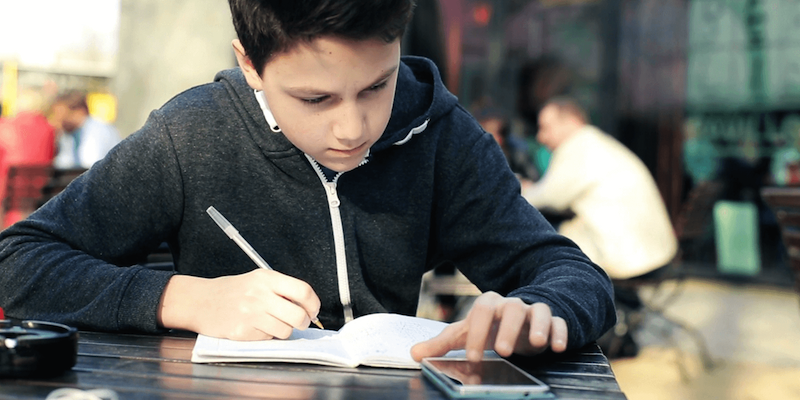 The competitiveness of college admissions and the drastic dip in acceptance rates at top schools has led to a rise in education services as students try to get any edge for success.
Digital tutoring services are meeting this demand by tapping into the sharing economy. These range from apps that simply match students to available tutors to full curriculum MOOCs. But, the sharing economy has also created a market for cheating. Many tutoring platforms that allow students to solicit homework help have promoted the expectation that assignments will be fully completed by a tutor on the other end. Instead of learning, students hire ghostwriters to do their homework. The on-demand tutoring market has reduced tutors to problem-solvers who provide quick, easy and cheap answers.
That's why we created "Yup." We want to connect students to tutors and create an involved learning process that improves student outcomes. Yup is a mobile app that allows students to message specific problems to tutors and receive step-by-step help. The app utilizes mediums students are already comfortable with: text, photo sharing, and drawing. Tutors follow a four-step guide that we call the "Personalized Inquiry Learning" framework when answering questions. Every session ends with the tutor introducing a new problem to confirm the student understands what they have learned.
The Yup team believes one-on-one learning should support the "learning" part of the equation. The industry's existing tutoring model is broken and, at times, even exploitative. Students aren't getting the help they need and tutors aren't being held to a standard of accountability. By training tutors, reviewing completed tutoring sessions and providing tutors with feedback every two weeks, we can assess and improve the quality of instruction.
We aim to transform the tutoring industry by connecting students to live tutors who emphasize student improvement at an affordable price. As one Confucian philosopher says, "Tell me and I forget, teach me and I remember, involve me and I learn."