College admissions ask applicants to share their unique qualities and interests, but how do you do that when you're a twin?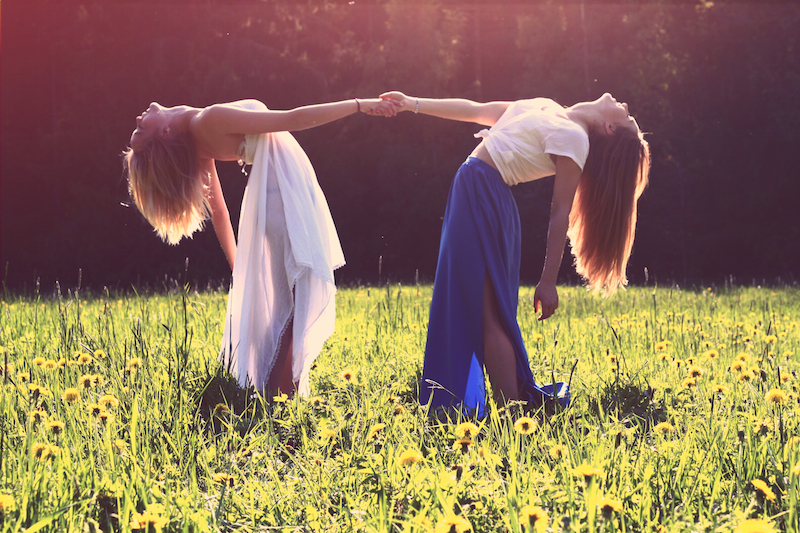 GoQuakers, who is currently studying at the University of Pennsylvania, shares how she approached the college application essay as a twin:
Starting the Common App personal statement essay has a way of channeling everyone's biggest insecurity throughout the college process: "What if the most unique thing about me is just not unique enough?" Admittedly, I was no exception to this paradigm. In fact, I ended up choosing to write about my experience as an identical twin. My twin sister, by the way, was applying to nearly the same exact list of schools as me. You can probably understand my dilemma.
Being an identical twin was the immediate subject I considered writing about for the Common App prompt "Some students have a background, identity, interest, or talent that is so meaningful they believe their application would be incomplete without it. If this sounds like you, then please share your story." However, I almost shook this thought from my head straightaway, simply because I assumed that it was the "obvious" thing to write about. I felt colleges would see this as something that was built into my life rather than a project I decided to dedicate my soul to or a place that I have found personal contentment in, a subject that solely was about my interests and personality. I was so caught up in sounding exotic and diverse that during my initial consideration of the prompt, I didn't think it was enough to write about how being a twin has actually made me a more distinct person. To be honest (and warning: extremely sentimental), being an identical twin has truly been the greatest blessing in my life. This role has not only taught me how to be a member of a team, but ironically also how to differentiate myself as an individual that can stand on her own and follow her own destiny. Not a lot of people realize this paradox. As an identical twin, it is often vital to mentally distinguish your fascinations and quirks from those of your sibling as you embrace the qualities that you and your twin share in order to fulfill a greater sense of self.

When I tried to generate more ideas for the prompt, I realized that I didn't have quite as much to say regarding other accomplishments and experiences. When I finally ran through ideas with a counselor, he noticed this, too, and told me that I was crazy to insist on not going with my gut instinct. Of course, I listened.
Coming from this process, I have two words of advice: be genuine. It's called a personal statement for a reason. Even if you have an idea that is great in theory, you have to have a lot to say about it, because that it ultimately what conveys passion to admissions officers. That's right: admissions will see right through your essay if all it consists of is lofty concepts and baroque diction rather than a true bond between the subject and the writer. You could have gone on an amazing service trip during which you saved tens of children from starvation in Sub-Saharan Africa, but if you really don't connect with that experience on the deepest level possible, that is not necessarily what you should be writing about.
On a general note, I urge applicants to think long and hard about finding a topic that is completely distinct and sincere in regard to what has shaped them and to make sure that they run through their ideas with a counselor, family, friends, or all of the above. That's what I did, and hey, I'm going to my dream school this coming fall, so something here must have gone right.
Want to read the final version of the essay that got her accepted to UPenn? You can unlock her profile and read her full application. For more inspiration, make sure to search through profiles of students accepted to see essays, stats, and advice. See how they got in, and how you can too!