​Did you know that every U.S. president since 1953 has had an undergraduate degree? To celebrate this year's President's Day, we have a list of their alma maters that might be helpful to your college search!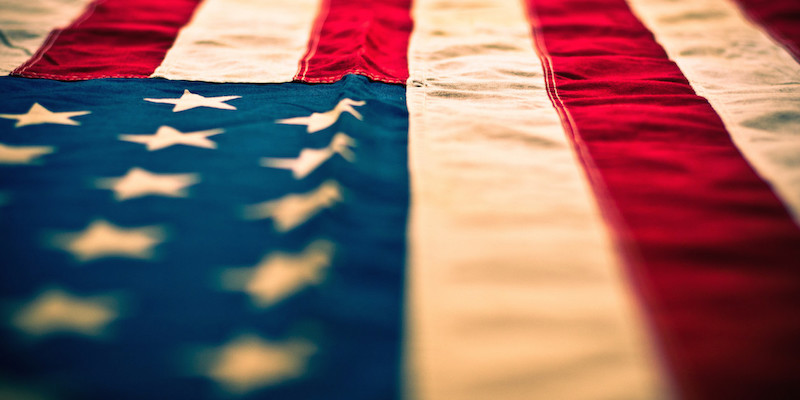 President Calvin Coolidge was in office 1923 - 1929 and was the 30th U.S. President. He attended Amherst College and was part of the Phi Gamma Delta fraternity.
The first Ivy League on this list, and only one U.S. president has ever graduated from Columbia - 44th U.S. President Barack Obama! He actually first enrolled in Occidental College in 1981, then later transferred to double major in English Literature and Political Science with a concentration in International Relations.

Fun fact: Did you know that 8 U.S. Presidents transferred to another university?
The College of William & Mary is well-known as one of the Public Ivy League schools. It should come as no surprise then that two U.S. Presidents, Thomas Jefferson and John Tyler, attended this college. In fact, President Thomas Jefferson actually started studying math, metaphysics and philosophy at the age of 16! Similarly, President John Tyler started at a young age and graduated in 1807 at the age of 17.
39th U.S. President Jimmy Carter transferred a few times before earning his bachelor of science degree at the U.S. Naval Academy in 1946. He first enrolled at Georgia Southwestern College, transferred to Georgia Tech before gaining admission to the Naval Academy in 1943.
College athlete for U.S. President? 38th President Gerald Ford was a football player at Michigan and was part of the 2 consecutive undefeated and championship season. He was also part of the Delta Kappa Epsilon fraternity. He graduated with a B.A. in Economics.

40th President Ronald Reagan studied at Eureka College in Illinois. It is a liberal arts college, where President Reagan was part of the Tau Kappa Epsilon fraternity and studied Economics and Sociology.
Fun fact: 24 U.S. Presidents graduated from a private higher education institution.
When 11th U.S. President Jame Polk attended UNC, it was a small school with only 80 students. He transferred to the university as a second semester sophomore and was very involved with the Dialetic Society.
President Rutherford Hayes graduated from Kenyon College in 1838. Kenyon is a private liberal arts college in Gambier, OH. At college, President Hayes did well academically, and even addressed his graduating class of 1842 as class valedictorian.
Located in Washington D.C., President Bill Clinton attended Georgetown University and gained a Bachelor of Science degree in Foreign Service. At college, he gained his first experiences for campaigning and for running as class president, which he won twice in 1964 and 1965.

Bowdoin College is liberal arts college in Brunswick, Maine. President Franklin Pierce enrolled in the fall of 1820 with only 18 other students. There he met Jonathan Cilley, who later was also elected into Congress, and the author, Nathaniel Hawthorne, who were both in the graduating class after him.
Fun Fact: Only 9 U.S. Presidents graduated from public universities.
Dickinson College is a small liberal arts college in Pennsylvania. 15th President James Buchanan attended the college and graduated with honors in 1809.
13. Ohio Central College
At the age of 14, 29th U.S. President Warren G. Harding enrolled in Ohio Central College, which ended classes towards the end of the 19th century.
20th U.S. President James A Garfield first attended Hiram College, and later transferred to Williams College to further his education. He graduated in 1856 as the salutatorian of his all-male class, as Williams College only became co-educational in 1970.

From Ohio, President Benjamin Harrison first attended Farmer's College for 2 years before transferring to Miami University. He met John Alexander Anderson, six-term congressmen, and Whitelaw Ried, his vice-president in his reelection, in college. He was also part of the Phi Delta Theta fraternity, which provided him a great network after college.
Five U.S. Presidents have obtained their undergraduate degree from Harvard University. John Adams, the 2nd U.S. President and one of the Founding Fathers, attended Harvard when he was only 16. His son, John Quincy Adams, first enrolled in Leiden University in Netherlands, as he spent much of his time in Europe with his father. He later transferred to Harvard and graduated with a B.A. degree in 1787.
Both President Roosevelts attended Harvard University. 26th U.S. President Theodore Roosevelt attended Harvard in 1876 and was involved in rowing and boxing. 32nd U.S. President Franklin Roosevelt attended graduated Harvard when President Theodore Roosevelt was in office. FDR was the editor-in-chief of the Harvard Crimson newspaper, and majored in History.
President John F. Kennedy first studied abroad in LSE, but returned to the U.S. due to health issues and attended Princeton University for only 2 months. Eventually, he applied to Harvard and graduated with a B.A. in Government, concentrating on International Affairs.

Fun Fact: 12 U.S. Presidents did not have a degree.
President Lyndon B. Johnson attended Texas State University in 1926 and had to work to pay for his education. In fact, he took a 9 months break to teach Mexican-American children at a school in Cotulla in order to save money to complete his education.
4th U.S. President James Madison didn't follow other college-bound Virginians to study at College of William and Mary, and opted for the College of New Jersey, which is now known as Princeton University.
President Woodrow Wilson first attended Davidson College, but transferred to Princeton soon after as a freshman. He was involved with the debate team on campus and was part of the Phi Kappa Psi fraternity.

Union College is a private liberal arts college located in Schenectady, NY. President Chester Arthur enrolled in 1845 and studied traditional classical curriculum. Like many other presidents, he was also involved in the debate society.
President Herbert Hoover enrolled in Stanford University in 1891 when Stanford was first established. He's considered Stanford's first student, as he was also the first student to sleep on campus. He worked through his 4 years at college to pay for his education and graduated with a degree in Geology.
Current U.S. President Donald Trump attended Fordham University, but later transferred to University of Pennsylvania because they were one of the few U.S. colleges that offered a department in real estate studies. He graduated in 1968 with a bachelor science degree in economics.

President Ulysses S. Grant enrolled at the US Military Academy in 1839 due to a nomination by Congressman Thomas L. Hamer. He trained at West Point all 4 years. 34th U.S. President Eisenhower also attended West Point, but originally applied to the Naval Academy because no tuition was required.
37th U.S. President Richard Nixon gained acceptance to Harvard University on scholarship, but he had to decline due to his brother's illness. He stayed in his hometown and attended Whittier College and was involved in a lot of extracurricular activities on campus.
Second to Harvard, Yale University was home to 3 United States Presidents. President William Taft enrolled at Yale in 1874 and graduated second out of his class of 121 students.
President George H. Bush was accepted to Yale University prior to his enlistment, which he took up after his discharge. He participated in an accelerated program graduated in 2 years. During his time in college, he was the captain of the baseball team, and on the cheerleading team
Like his father, President George W. Bush also went to Yale University, was on the rugby and cheerleading team, and was in the Delta Kappa Epsilon fraternity. He graduated with a B.A. degree in history in 1968.
​Do you know where you're applying? Or still putting together you college list? Make sure to search through profiles of students accepted to see essays, stats, and advice. See how they got in, and how you can too!