Thinking about attending the University of North Carolina? Caroline is a junior at UNC, and she told us about the great study spaces on campus as well as Tarheel game day traditions. Make sure to check out these popular campus and college town spots around Chapel Hill if you visit!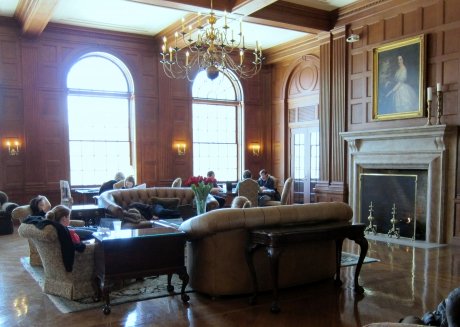 A great thing about UNC is its plethora of places to study. Now matter how much reading I have to do, if I have a lot of exams to study for, or a group project to work on, there is a best place to do so. The Union is great for group projects, because it has conference cubbies with monitors and tables. However, the Undergraduate Library is my favorite study spot because of how quiet it is. My favorite place to read is Graham Memorial. It's almost impossible not to feel like Harry Potter with the oversized couches and fireplaces, and it also has a coffee shop inside which is extremely convenient.

On the best days, which include schoolwork of no kind, there's usually some kind of sporting event going on that everybody goes to. Football games in the fall always involve day-long tailgates, and basketball games in the winter are one of best parts of about being a Tarheel. Before and after games, the best place to be is He's Not Here, which has been a part of Chapel Hill since 1972. Home of the famous Blue Cup, He's Not is always packed with students on game days cheering on the Tarheels.
Read more about Caroline on her AdmitSee Profile!