Even smaller universities have some great spots to hang out and to study! Justin, a student at the University of Richmond, tells us about his favorite spots to spend time on campus. If you get a chance to visit, check these places out!
Most people think a smaller school like Richmond with about 3,000 undergrads would have a campus to match in size. Once you take the time to walk from one side of campus to the other, however, you realize there is so much going on for the size of our student body. If I had to narrow it down to two spots on campus that epitomize studying and hanging out at the University of Richmond, I'd say the Library, and D-hall (that's how we refer to the Dining Hall).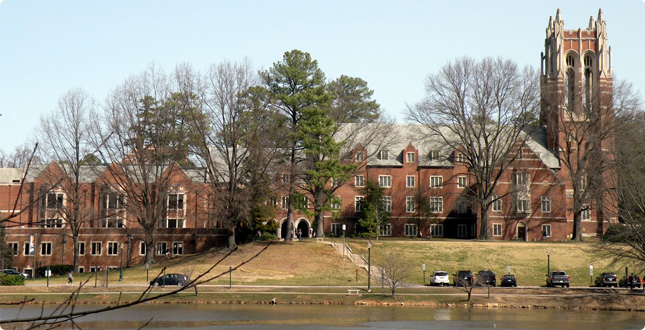 The Library caters to every kind of student. It has 5 floors including 2 basement levels (B-1 and B-2). The first floor is collaborative, a good place to hangout and do some studying with friends. B-1, B-2, and the second floor are silent study areas. If you type loudly on your keyboard, have a cough, or even a loud zipper on your backpack, prepare for some dirty looks in some of these areas. Last, but most certainly not least, is 8:15. 8:15 is a small café at the entrance of the library serving Starbucks drinks and great snacks. I highly recommend it, almost as much as D-hall.
D-hall is magnetic. It draws you in and you never want to leave. You could have three exams tomorrow to study for, but somehow you'll manage waste away two hours at dinner in D-hall. There's really not much else to say. The food's great, the atmosphere is wonderful, and if you end up with a good group of buddies to eat with, it turns into more than just a meal. I really cannot sum up all the great study and hangout spots on campus, but these two location give a good taste.
To read more of Justin's advice, visit his AdmitSee Profile!