Want to be a USC Trojan? Bookmark this page to help plan your application essays for the University of Southern California!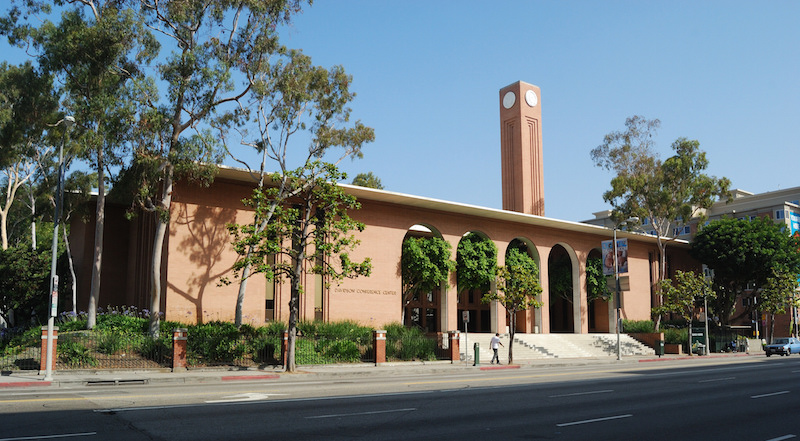 USC is one of the most popular colleges on the west coast. Located in Southern California, USC attracts a lot of students who enjoy nice, sunny weather all year round. Especially in a city like Los Angeles that offers students endless of cultural activities and internship opportunities they can take advantage of.
On top of USC's ideal location and weather, USC is well known for their undergraduate business and media studies. USC Marshall School of Business is ranked no. 9 for their undergraduate business program, specifically strong in accounting and entrepreneurship. USC Annenberg School of Communication and Journalism is also a popular choice for students interested in media studies, especially when paired with media internships available in an entertainment-focused city like LA.
USC also has a very unique program called the Jimmy Iovine and Andre Young Academy (IYA). Students accepted to the program will be studying Arts, Technology and Business Innovation. Over the 4 years, IYA students will gain an in-depth knowledge in art and design, engineering and computer science, and finally, business and venture management. The application requires an additional portfolio and is highly selective. On average, only 25 students are accepted per graduating class.
Does USC offer what you're interested? If you are applying this fall, here are the short answer questions and supplemental essays for the 2017-2018 application season:
1. Short Answer Questions
Describe yourself in three words
What is your favorite snack?
Hashtag to describe yourself
What TV show will you binge watch next?
Place you are most content?
TIP: These short answer questions are meant to help the admissions office know a little bit more about you and your personality. Don't spend too much time on these questions, and be true to who you are!

2. Supplemental Essay #1
Please respond to one of the prompts below. (250 word limit)
Prompt 1: USC believes that one learns best when interacting with people of different backgrounds, experiences and perspectives. Tell us about a time you were exposed to a new idea or when your beliefs were challenged by another point of view.
Prompt 2: Describe something outside of your intended academic focus about which you are interested in learning.
Prompt 3: What is something about yourself that is essential to understanding you?
TIP: When you choose which essay prompt to write, take into account what essay topic you've chosen for your personal statement and what you plan on writing for the second supplemental essay. The admissions office will be reading your application as a whole, so it should all come together to tell them who you are, what you're interested and what USC can offer you to achieve your dreams.
3. Supplemental Essay #2
Describe how you plan to pursue your academic interests at USC. Please feel free to address your first- and second-choice major selections. (250 word limit)
TIP: This is essentially your "Why USC" supplemental essay. Do your research about the program you want to apply. In fact, reach out to the professors in the department you're interested in studying and learn more about the program. It's important to know what USC offers, so you can talk about how those resources and facilities can enable you to achieve your interests or support your studies in a specific field. Do not just iterate what programs they have. This essay is about how USC can help you in a way no other universities can, and about how you can give back to the university's community by being a part of it.

Our premium plans offer different level of profile access and data insights that can help you get into your dream school. Unlock any of our packages or search our undergraduate profile database to find specific profiles that can help you make an informed choice about where to apply!