University of Southern California has always been one of the most competitive universities in the US. This year, the competition got ever tougher.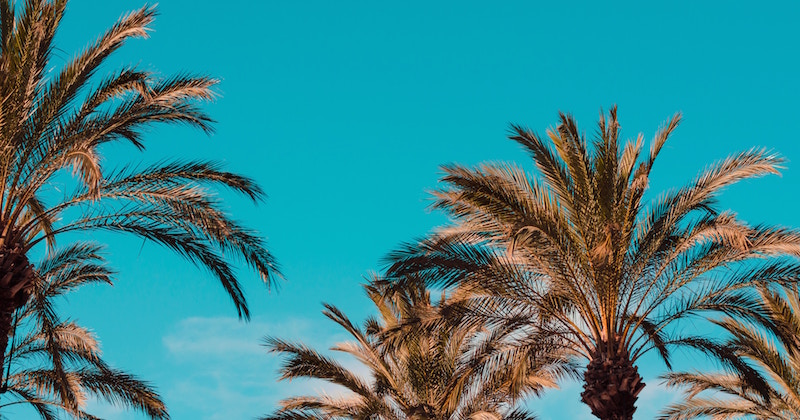 USC received a total of 64,000 applications for the Class of 2022. That's a 14% increase from the 56,000 applications the university received the year before. It's the largest applicant pool USC has ever had, and the largest percentage increase the university has seen in the last 20 years.
The large applicant pool means the admissions office has no choice but to force the acceptance rate even lower. This year 8,200 students were offered admissions to be a part of the USC Class of 2022. USC acceptance rate dropped by 3% from last year to an all-time-low 13% acceptance rate.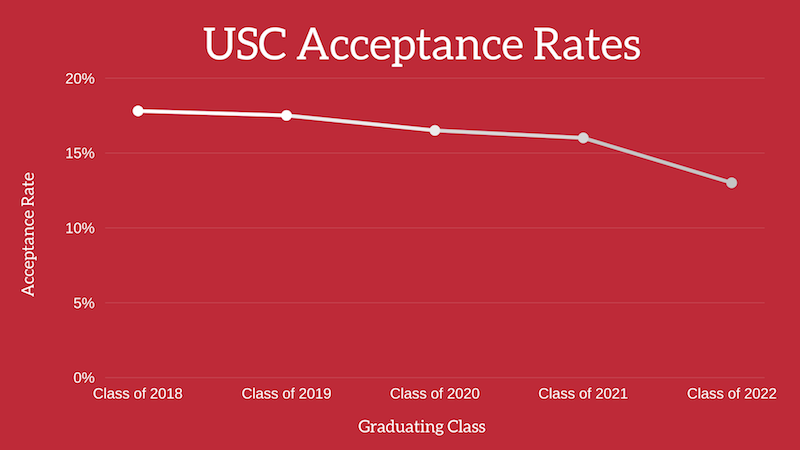 Last year, USC's freshmen class size was 3,358 with a 37.1% yield. USC should expect a similar class size, with the hopes of boosting their percentage yield.
The accepted students this year are diverse and high-achieving. The accepted students of the Class of 2022 has an average unweighted GPA of 3.86, and 1 in 7 of them are the first in their family to go to college. 26% are from underrepresented minorities (black, Latino, Native American, and some who reported multiple ethnicities), 25% Asian, 16% Latino and 6% African American. Additionally, 17% of the accepted students are international students from China, South Korea, Canada, India, Brazil and more.
Congratulations to the USC Class of 2022! We're excited to see what you do as a USC Trojan.
Whether you got into your dream school or not, your admissions experience is valuable and we want to feature your application story. Join other USC Admits and turn your success into insights for future applicants by creating a College Admit profile. Plus, you get to earn some extra money!
Sources: USC News