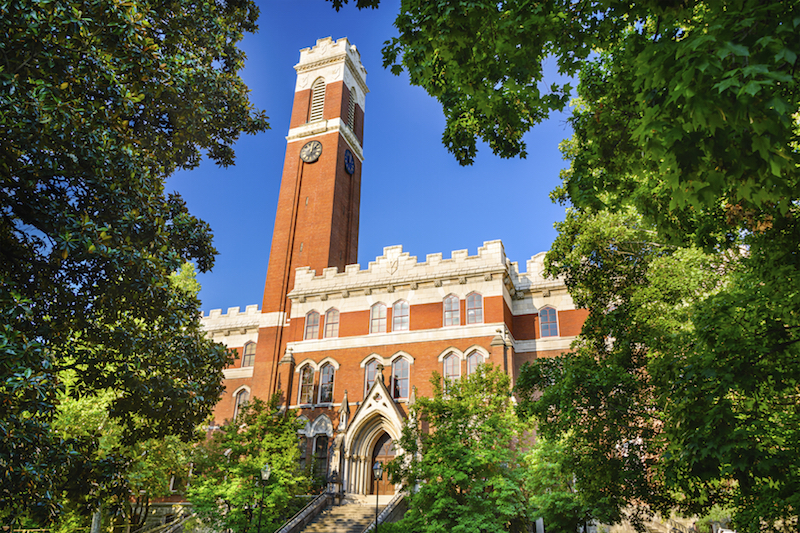 Still thinking about which colleges to visit? If Vanderbilt University is on your list, then you're in luck! We have an insider's guide to visiting Vanderbilt University that will help you get to know the school inside and out in just 36 hours!
Lunch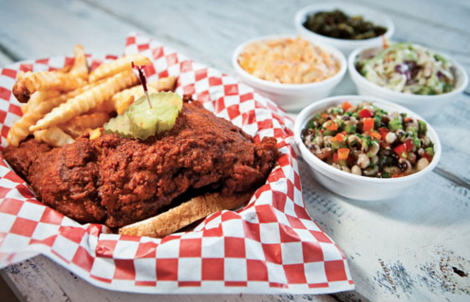 Vanderbilt students are blessed with a seemingly endless amount of great restaurants that are within walking distance from campus. Nashville is known for its hot chicken, which is fried chicken with varying amounts of spiciness. Hattie B's is the place to go to try this one-of-a-kind chicken. To get a feel for the food on campus, stop by The Commons. This is the dining hall located where all of the freshmen live and where Peabody College students attend their classes. The Commons Center and Peabody campus are beautiful, and the food is delicious.
Tour
Campus tours and information sessions are offered at 10:00 AM Monday through Saturday during the academic year and Monday through Friday during the summer. They start with an hour-long information session presented by an admissions counselor, who will cover everything from the admissions process to life in Nashville. A student tour guide will then take you on a roughly 90 minute tour through the park-like campus. You will see Alumni Lawn, which will be strewn with students if it is a nice day, academic buildings, The Commons, including a freshman dorm, and many trees, squirrels, and statues.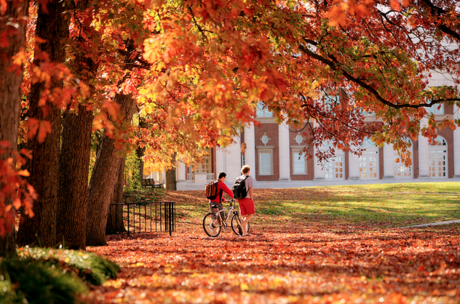 Post-Tour
The tour guides won't be able to cover the entire campus during the tour, so you might want to check out some other spots once it is over. If your tour ends at the admissions offices, walk to the right to 24th Avenue South. On this road and a few adjacent roads you will find the Greek houses, where many students spend their Friday and Saturday nights. Keep walking to 25th Avenue South and you will find Memorial Gym, Hawkins Field, Vanderbilt Stadium, and the Vanderbilt Recreation and Wellness Center.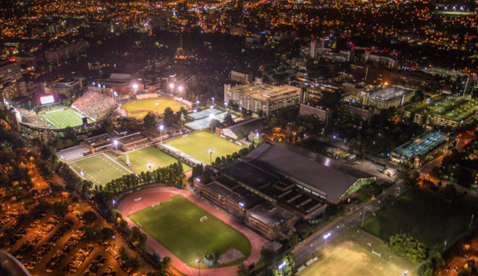 Dinner
Dinner is another great opportunity to try Music City's wonderful food. If you are interested in traditional Southern food, visit Monell's, a family-style restaurant (located in a historic mansion) where the menu changes every day and you will sit with friendly strangers unless you bring a huge group. You could also try Nashville's #1 Burger from 2013 and 2014 at The Pharmacy. The Pharmacy is a Burger Parlor and Beer Garden that has great food, drinks, and environment. If you are looking for a more upscale experience, try The Patterson House, which is often described as a "Southern speakeasy" and located just minutes from Vanderbilt.
Dessert & Attractions
If you are still hungry after dinner, here are two great options for dessert. For unique, Mexican popsicles you can visit Las Paletas or for amazing ice cream flavors ranging from "Darkest Chocolate" to "Wildberry Lavender" you can visit Jeni's. Although you cannot get into the bars on Broadway if you are under 21, you cannot be a tourist in Nashville without going downtown to see the bright lights and hear the music coming from the honky tonks. To end the night, travel to the Grand Ole Opry for a show or see if one of your favorite artists is performing at the Bridgestone Arena or historic Ryman Auditorium.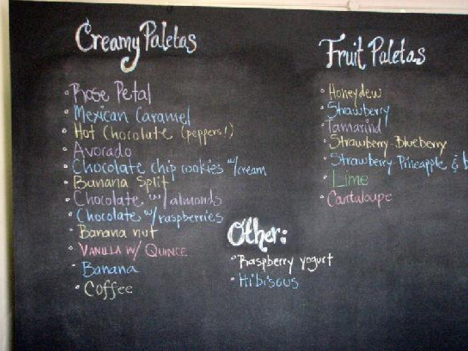 Where to Stay
You really cannot go wrong with hotels near Vanderbilt. The Holiday Inn is located close to the bookstore and has rooms overlooking Vanderbilt's football stadium. If you are looking to splurge, the luxurious Loews is right across the street from campus.
Breakfast
Waking up for breakfast is easy when you are in Nashville. Although they usually have lines out the door, you can never go wrong with Pancake Pantry or Fido in Hillsboro Village, a neighborhood in walking distance from campus. If you have a car and are willing to make the 25-minute drive from campus, go to the Loveless Café. Here you will find amazing, Southern-style breakfast food.
Before You Leave Nashville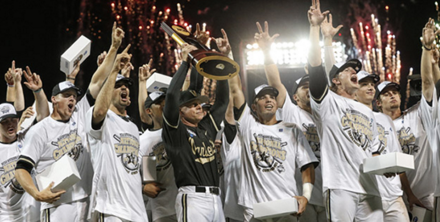 You could never run out of things to do and places to eat in Nashville. If you visit in the fall, go see a Vanderbilt football game on campus or a Tennessee Titan's game at LP Field. In the winter, Bridgetstone Areana is a popular place to go to see the Nashville Predators play for the NHL. If your visit is in the spring, you should definitely stop by the Hawk to see the current NCAA College World Series champions play for the SEC.
Where to Go Next
Vanderbilt is one-of-a-kind in the rankings for Tennessee schools, so you have to travel quite a bit to find a college of similar caliber. To see other schools relatively nearby, travel to Atlanta to see Georgia Tech and Emory. In the opposite direction, you can find Wash U in St. Louis.

If you're looking to apply to Vanderbilt, see profiles to read essays, stats, and advice from students who go in! Chat with a mentor to get help with your application and find out how you can get into your dream school.