Transitioning to college life can be a tough process. Ian is sophomore journalism major at Ithaca College's Roy H. Park School of Communications who told us about his first couple of weeks in college. Ian's advice for an easy transition? Check out your school's organization fair, and don't be afraid of new and different opportunities.
Ian says:
My first two weeks of college were pretty interesting. First off, it was strange because I only knew a couple people there that I made friends with at orientation in July. I didn't really know how to go about meeting people, but I just tried to be as open as possible. I hadn't even met my roommate until that day, and it was pretty awkward at first. We had many similar interests, but it's always weird to talk to someone for the first time when you know you'll be sleeping in the same room together every night. We wound up having many similar interests including, basketball, rap music, and tons of other stuff.
Within a couple days we figured out that we both loved to make music, and became pretty close from there. We schedules some shows so we could perform in town, and it really was a ton of fun. The picture below was taken about one week into school, and this was us on stage at our first show together at a venue called The Haunt. ​I also wound up auditioning for a group called IC Voicestream, which is an a cappella singing group at the school, and I found them first through the organization fair. If your school has one of those (which it most likely will), make sure you stop by because you never know what you'll want to become involved in. I didn't even know about this group until I got there, and I wound up auditioning and eventually getting into the singing group. Now, this is where most of my friends come from and they are whom I spend most of my time with.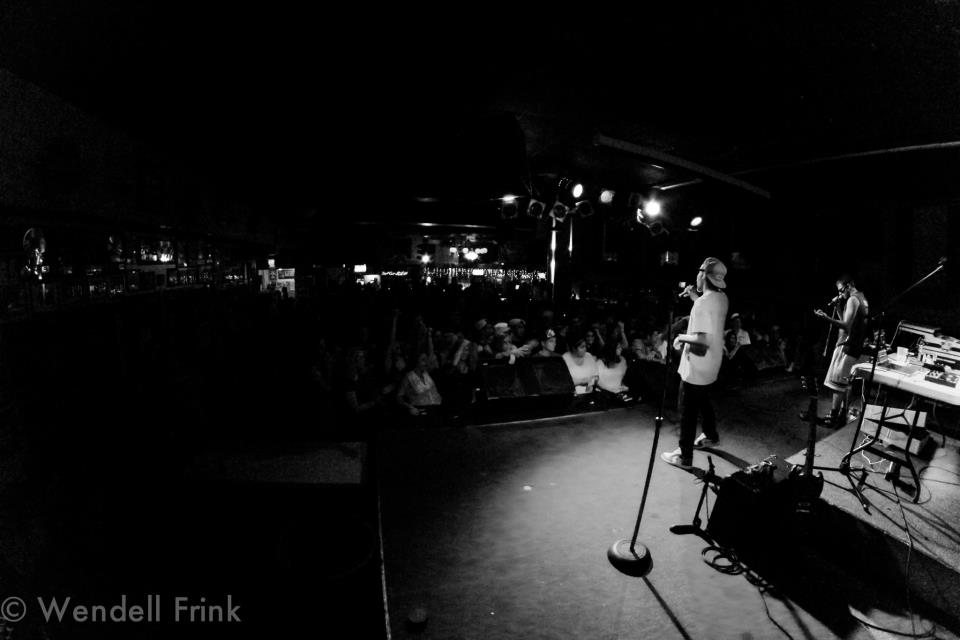 Most importantly, don't be too shy. Be open to new things and come into situations with an open mind. I applied this approach to my first few weeks at school and haven't looked back since.
Check out Ian's profile to read more about him!