Dreamt about being a doctor since you're kid? If so, then you need to know about Brown University's PLME.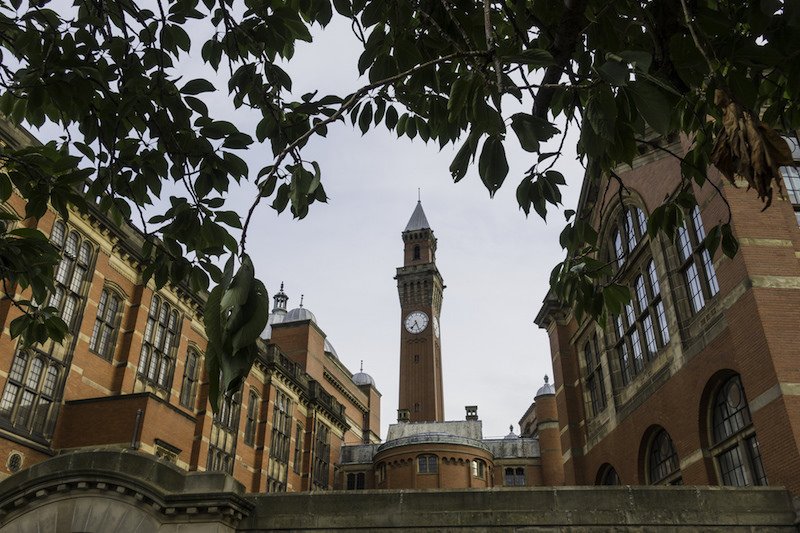 What is Brown's PLME?
Brown's Program in Liberal Medical Education, more commonly known as PLME, combines the undergraduate education and professional medical studies in a single 8-year program. Judging by the number of years, you should note that PLME is not an accelerated program. The purpose of the program is to give students the opportunity to gain admission to medical school without sacrificing the benefits of first receiving a liberal arts education.
Benefits of Brown's PLME
1. Open Curriculum
Brown University is most well-known for its undergraduate open curriculum. There are no core requirements for enrolled students, so they have the freedom to choose what they wish to study. The only specific requirement for Brown students is to successfully finish at least 30 courses in 8 semesters, to complete at least one concentration program (a.k.a. major), and to demonstrate excellent written English skills by graduation.
Under Brown's undergraduate open curriculum, students have the flexibility and options of studying anything from the Art History to Biology. While this is so also true for other pre-medical programs, there is less pressure for students to major in a hard science since they've already been accepted to the Warren Alpert Medical School.
2. No MCAT
Good news! Once you get accepted to PLME, you're accepted to both the undergraduate program at Brown University and the Warren Alpert Medical School of Brown University. This means there's no need for you to study for the dreaded MCAT.
3. Single Application
Since you've already been accepted to the Warren Alpert Medical School, you do not have to submit another medical school application! Typically, pre-med students would have to complete their medical school applications during senior year of college.
Application Requirements for PLME
1. Recommended Courses in HS
There aren't high school prerequisites for students, but PLME are encouraged to take up honors and AP classes that are offered at their high school. Here are a few of the recommendations:
4 years of English, with significant emphasis on writing

3 years of college preparatory mathematics

3 years of foreign language

2 years of laboratory science above the freshman level

2 years of history, including American history
2. Standardized Testing Requirements
Brown University's PLME allows students to take either the ACT or the SAT. If you choose to take the ACT, the ACT Writing portion is required.
The program also requires 2 SAT subject tests. PLME applicants are encouraged to take one of them in a science. Please note if you get a score over 750 for the Physics SAT Subject Test, you fulfill the PLME Physics Competency. Take it under consideration, as it may help you in the future!
3. Supplemental Essays
The application to Brown's PLME is available on the Common Application. On top of the general Brown University application, students are also required to answer two additional supplemental essay prompts:
PLME Supplement Essay Prompt 1:
"Most high school seniors are unsure about eventual career choices. What experiences have led you to consider medicine as your future profession? Please describe specifically why you have chosen to apply to the Program in Liberal Medical Education in pursuit of your career in medicine. Also, be sure to indicate your rationale on how the PLME is a "good fit" for your personal, academic, and future professional goals. (Please limit your response to this question to 500 words.)"
PLME Supplement Essay Prompt 2:
"Since the Program in Liberal Medical Education espouses a broad-based liberal education, please describe your fields of interest in both the sciences and the liberal arts. Be specific about what courses and aspects of the program will be woven into a potential educational plan. (Please limit your response to this question to 500 words.)"
PLME Successful Essay Examples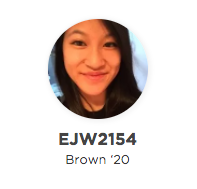 Brown University '20
A few months ago, I came across a video called the "Brown Difference." If I hadn't seen that video, I would never have believed that another person had pursued the same esoteric double concentration that attracted me. Jennifer Tsai, class of 2014, spoke of not only her studies in Human and Health Biology and Ethnic Studies, but also of Brown's PLME program that supported her to thrive in these two seemingly disparate fields. Her words echo not only the path I want to take, but also the community to thrive in. Keep reading.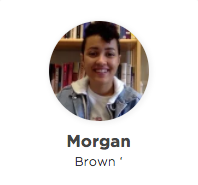 Brown University
The most attractive feature of the PLME program is the heavy emphasis on liberal arts education in order to fully achieve a medical doctorate. As a Latin scholar at a high school for science and technology, I have always made sacrifices to pursue the classics, and have been planning to do the same throughout college. However, because the PLME encourages and allows for a premedical student to fully indulge in a liberal arts education, this program would be a perfect fit for me. I would plan to take the necessary premedical courses as well as the related science courses that interest me, specifically to prepare me for a career in anesthesiology. These include Organic Chemistry, Biotechnology in Medicine, Tissue Engineering, and Synthetic Biological Systems. Continue reading.
What You Need to Know about PLME
1. Applicants and Acceptance Rates
This BS/MD program is highly selective, since it accepts students to both the undergraduate and graduate program at Brown. The school usually only accepts approximately 100 PLME students every graduating class. To put this into perspective, PLME's acceptance rate was 3.67% in 2015, while Brown's overall acceptance rate in 2015 was 9.5%.
2. Early & Regular Decision
PLME applicants can submit their application during both the Early Decision round and the Regular Decision round. Because you're applying to both the university and the medical school, there are a few things you should know.
3. Transfer Opportunity
If you're accepted to Brown's PLME, you're accepted to the college and the medical school. That's pretty straightforward.

PLME applicants can be accepted early decision to the College only and not the PLME.

Early PLME applicants are bounded by the early decision agreement and are obligated to enroll regardless of the outcome of the PLME application.

Students rejected from the PLME early decision will be reconsidered for regular decision.

Applicants not admitted to the PLME will still be considered for admission to the College for their undergraduate degree.
The PLME is only offered to prospective freshmen students. It is not available for students who are transferring from other universities. No internal transfers are available to Brown students as well.
4. Withdrawal or Other Medical Schools
Once you're accepted to the PLME, you will have to complete the requirements of all PLME students. There are specific PLME courses students have to take and are more rigorous than the general pre-medical studies. PLME students also have a grade level they must maintain throughout their 4 undergraduate years at Brown.
PLME students are free to apply out of PLME, which means they are free to apply to other medical schools. In order to do so, they must notify the university by September 15th of their senior year. If you choose to apply out, you will forfeit your reserved spot at the Warren Alpet Medical School. You'll be required to follow traditional medical school application path, including taking the MCAT. You are welcome to re-apply to Warren Alpet, along with other medical schools you wish to apply to.
———
Our premium plans offer different level of profile access and data insights that can help you get into your dream school. Unlock any of our packages or search our undergraduate profile database to find specific profiles that can help you make an informed choice about where to apply!