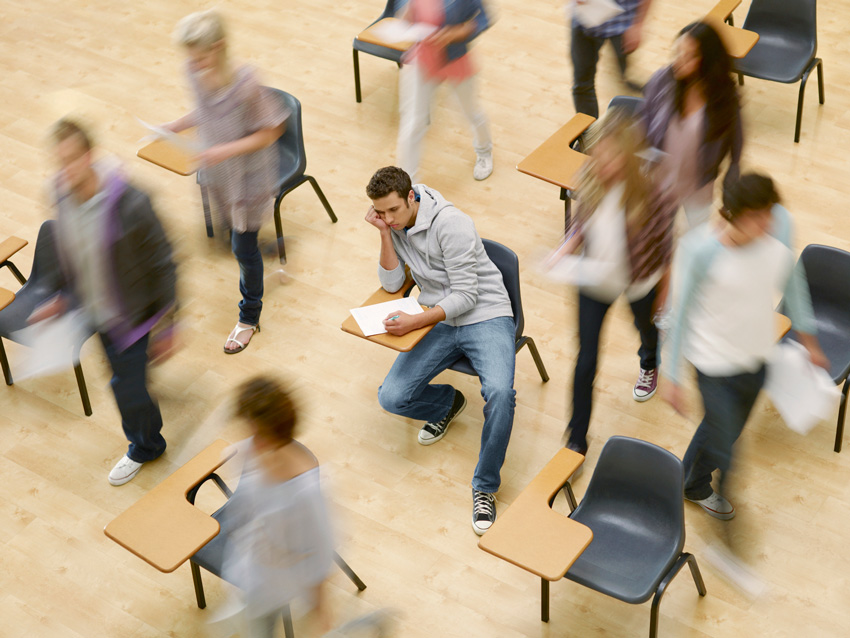 For a lot of families, one of the most important considerations when navigating the college application process is financial aid. Scholarships, loans, grants - all viable options to help pay for an otherwise expensive experience.
Institutional grants are given out every year, and depending on the college or university, are available throughout all four years of college. However, there are significant distinctions between public and private universities, as well as the amount of money given to freshmen and seniors. So why, exactly, are upperclassmen losing financial aid?
In 2012, the average student grant aid given to freshmen at private schools was just under $16,000. Public schools, on the other hand, were starkly different - fewer students received grants (about 32% vs. 79% at private schools), and those grants only averaged about $4,600 per year. But the private school grants lost an average of $1,000 per year, leaving college seniors with far less money than they initially planned.
Oftentimes, these scholarships and grants come with academic requirements, usually forcing students to maintain above a certain GPA to keep their scholarships active. Dr. Brad Hershbein, an economist focusing on education, says that there are concerns that colleges and universities are offering larger financial aid packages then cutting them as students advance.
As college tuition and fees rise, it also greatly impacts the effect that scholarships have on cost. Most schools don't increase scholarship or grant aid value as tuition rises, so the value of the grants decreases.
With a seemingly endless list of technicalities, it's easy to miss renewal deadlines or forget paperwork. Paul Jean, VP of Marketing and Communications at Bridgewater State University, says that, more often than not, freshmen are more mindful of deadlines, and upperclassmen often neglect them. Ultimately, the transparency of financial aid comes into question. And whether families take into consideration the potential for change, costs will continue to be effected.
If you're just starting the application process, search through essays, stats, and advice answers from thousands of students that got in. Chat with a mentor to get personalized help with your college essays and applications.
Sources: EAB, New York Times.