Northwestern University may be located in the midwest with harsh winters, but that doesn't take anything away from its location and student culture. See why these Northwestern Wildcats fell in love their campus and love being part of its student body: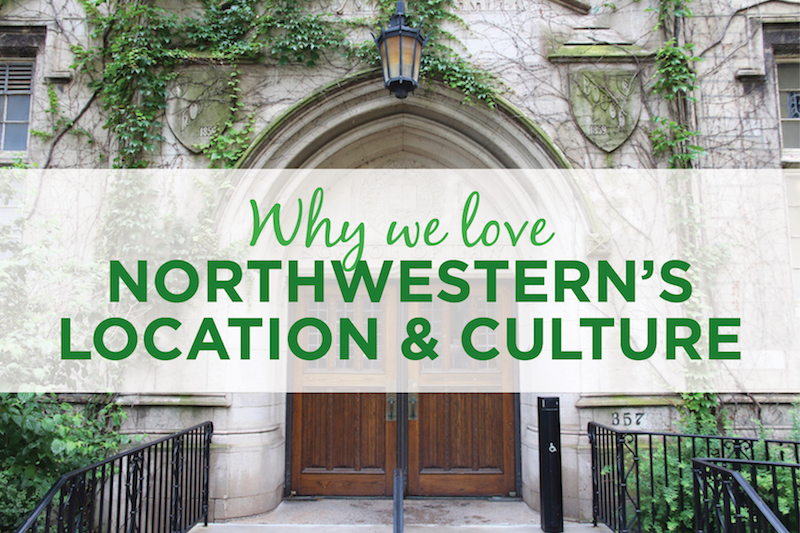 Northwestern '18
Northwestern University is in an amazing location. You really get the quiet, safer environment immediately around you, as Evanston is a very nice suburb, but you're only an hour away from the great Chicago. Chicago has a great culture, rich in history and arts and activity. There are so many amazing opportunities in Chicago, and so much culture to explore, but you can always, at the end of the day, come back to Evanston and feel safe and at home. Culture at Northwestern is a little intense: everyone is ultra-busy and there's a bit of a competitive edge as to who can be the busiest and who can achieve the most. Support for students is there, but not as forward and encouraging as it could be. Altogether, it's an exciting place to be, as students are always active. The arts scene is huge and there are always various shows or performances.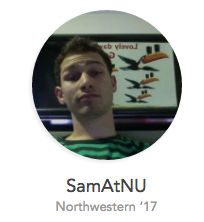 Northwestern '17
There are so many great things about Northwestern, not the least of which is its location. Evanston is a great college town with endless restaurants, bars, stores, entertainment, etc. Having a CVS, Whole Foods, Cinemark, and a Burger King all within walking distance is really great. Chicago is just a 30 min train ride away and has endless things for you to explore. Also NU is situated right on Lake Michigan, which is pretty cool, and the campus is stunning. The culture at Northwestern is a perfect mix of work hard, play hard. Everyone is very serious about studying and most are pretty serious about partying. Whatever you are in to you can find like minded people here and the community is extremely accepting.
Northwestern '17
I love Northwestern. We have the perfect location being so close to Chicago. We are close enough to utilize it, without all the hectic of being in the city itself. Our culture is fantastic here too. It is the perfect mix of studying and fun. We work super hard during the week, but then we have fun on the weekends.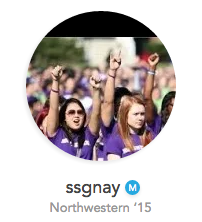 Northwestern '15
My school has a student body of very high achieving and competitive people. The student body really pushes you to be your best by being surrounded by intelligent, hard working, and creative people every single day. At the same time, Northwestern school has wonderful people who will give you a home away from home, be your best friends and give you a sense of community and family. The school is located near Chicago, so there are many professional opportunities for students during the school year and over the summer to intern with great companies that recruit specifically from northwestern. The city also has a lot of great cultural activities such as museums and shows, a great restaurant scene, lively nightlife, and a great lake that you can enjoy for the beach, boating activities, or views during the summer months. Going to school right outside the city is great, because we have a nice, clean, beautiful campus but are so close to Chicago that all the perks of the city are accessible.
Northwestern '16
Evanston is incredible. There's no other way to put it - it's one of my favorite places on the planet. You couldn't ask for more in a college town! There's good shopping, great dining, and complete safety. While people claim town-gown relations could be better, I've always felt welcome in Evanston. Many businesses provide student discounts, and are eager to partner with student groups for hosting and donating to fundraisers. Of course, the proximity to Chicago is unreal - a free, 40 minute shuttle ride gets you to one of the top US cities. The city provides incredible leisure options, but also has many job opportunities. This term, I work part-time downtown while taking a couple of classes on campus, and have already been offered a job post-graduation.
Are you looking to apply to Northwestern? Choosing where to go to college is an incredibly important decision. Make an informed choice by accessing our database of 60,000+ successful college application files. See what they wrote about it in their application essays, what they advise about applying to college in general, and what they recommend about their own school!