New York City may seem like the obvious choice if you want to move to a big city for college, but Chicago has just as much to offer. See what University of Chicago students love most about their university's location and culture: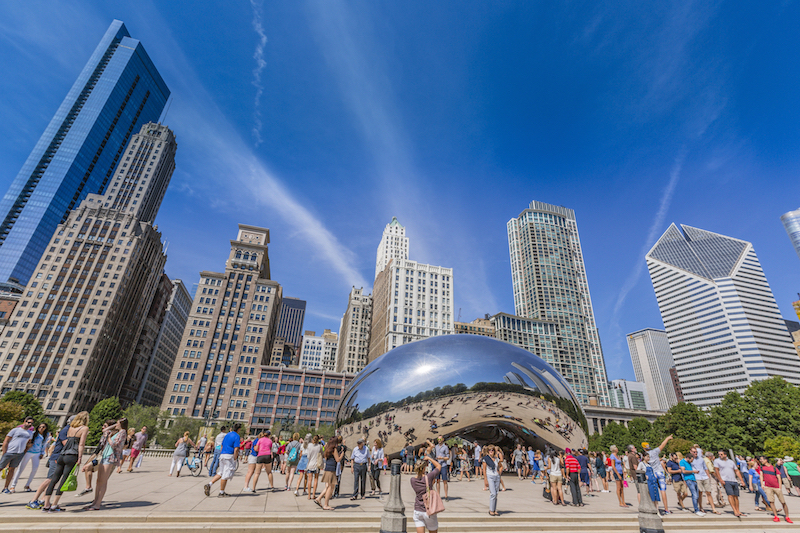 UChicago '17
This school is so ridiculously quirky in every fashion possible. First the architecture: the quad looks like it came straight out of 18th century England or something, yet we have buildings that look like some futuristic setting (see Booth School of Business or Renee Granville-Grossman). It's a wonderful mix and I appreciate the beauty of the juxtaposition. It's also a really small campus so everything is very lively a lot of the time. Smaller college wide traditions include $1 Milkshake wednesdays (YES THE BEST), Lascivious Ball (semi-naked dance party sponsored by the college!), Kuvia ( get up at 6am every day to go do sun stances, though I already do that for crew, and earlier), and so much more. Culture is wonderful at this school, but there are those that choose to not participate in it and are locked into their work. I don't believe them, and I don't respect them because they choose to not participate in said events. They will be the people telling college students in the future to enjoy the moment because they did not themselves. Seriously, enjoy college culture.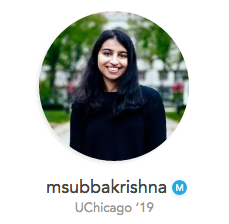 UChicago '19
Almost everyone in my school tries to actively engage with the material they are learning. Because my school operates on the quarter system, we take more classes and therefore have more opportunities to pursue and try out new academic interests. Additionally, being so close to the city allows me to see shows, museums and experience many of the other attractions Chicago has to offer.
UChicago '17
I recently finished up my second-year at the University of Chicago as an economics and political science double-major, so I guess that means I'm halfway to the light at the end of tunnel. For me, I think I want people to know that the University of Chicago is not where "Fun Comes to Die" as some many like to believe it is. Sure, the work is challenging, the winter's are cold, and there often is not a lot of free time, but I think that all plays into the University of Chicago experience. People are genuinely excited to be here, and they truly welcome the heavy workloads. Just because people are often busy, does not mean they don't know how to have fun. Being in one of the world's greatest cities in Chicago, the opportunities for fun are endless. College is what you make of it, and the University of Chicago is no different in that respect. If you come here, you can, should, and will have fun if you truly want to.
UChicago '18
The students here actually genuinely love learning, and will discuss pretty intellectual topics casually. I have heard a ridiculous amount of Marx or Durkheim themed jokes. The school has a definite sort of 'quirkiness.' The housing system is also great in that you enter college with an already existing network of supportive students. It's like having a college family with its own strange quirks and traditions. The city of Chicago is also just great and offers many unique opportunities and sights to see.
UChicago '17
The University of Chicago provides a thriving environment of students that are diverse and engaged. People don't come here for the name, they come here to be a part of such a brilliant student body in one of the greatest cities in the world. This institution isn't involved in the politics of keeping up a reputation- the students and faculty speak for themselves. Everyone is truly passionate here about their major of choice and if you apply here, that is what UChicago will look for in your application- not a checklist of extracurricular activities (although they are important), they look for whether you are passionate about something-whether it be a sport, a field of study, or just exploring the world.
Are you looking to apply to UChicago? Choosing where to go to college is an incredibly important decision. Make an informed choice by talking to current students on our mentorship platform. Access 60,000+ successful college application files uploaded by college students (they get paid when you view them). AdmitSee is a community of students helping students. Our goal is to bring much-needed transparency to higher education.