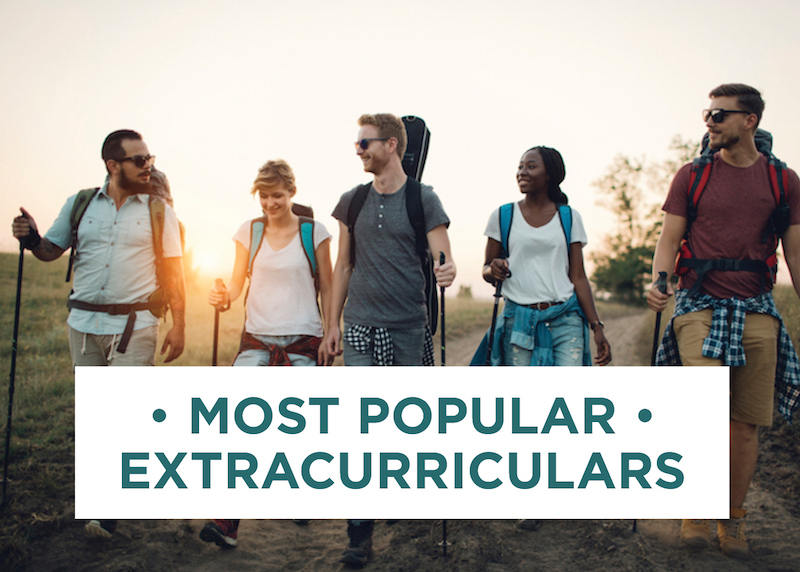 Extracurriculars are usually what students look forward to most in high school. Whether it's a varsity sports team or a theater club, students go because they're passionate about it. College takes extracurriculars to a whole new level. Student involvement is much higher, since most of the groups are student-run with very limited faculty supervision. That's why extracurriculars can be a deciding factor when applying to college. Here are some of the most popular extracurriculars on campus at Miami OH, Stanford, Williams, UCSC and Princeton:
Greek Life
10152847319757653FB (Miami OH '15) Greek life is pervasive at Miami. Whether or not you have any interest in joining the Greek community, you will undoubtedly interact with it very regularly on campus. Some of the Greek organizations are good but most lack a clear mission. They preach one thing but do another (at least that's my experience - I tried it, starting pledging and stayed for a month before I decided it wasn't for me). The next most popular student organizations are the coed academic fraternities which are great for honors students and people hoping to network in their field or study or in the future profession. After that, the next most popular student organizations are things like Campus Crusaders and College Republicans (gives you an idea of the student body).
A Capella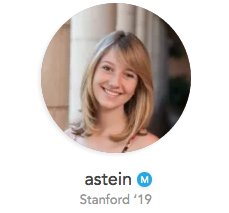 astein (Stanford '19): Stanford has an almost overwhelming number of extracurriculars to join. Some are common to a lot of colleges: SWE (Society of Women Engineers), Mock Trial, Debate, Club Sports, A Capella groups, and so on. But there is probably a club for any activity you want to do, and some you've never heard of! Everyone at Stanford has heard our incredible Taiko drummers play, and during orientation we saw the fabulously talented Stanford Jump Rope group. I am part of the Stanford Shakespeare company and hope to be active in the many other student-run theatre groups on campus. A Capella is HUGE. You do not want to miss their shows. You will see members of the Stanford Axe Committee firing T-shirts into the audience at football games. Just the other week the Happiness Club left nice notes and candies on all of the bike seats around my dorm. Whatever it is that you love to do you can find it here. And if by some chance you don't, you can start your own club!
Outdoor Activities
869749923096609FB (Williams '19): It's vital to consider the type of college setting you'd like as you decide which colleges to apply to. Williams is set in a bucolic atmosphere, nestled in the Berkshire mountains. Thus, the most popular activities are outdoor-related, like hiking, sports, and recreation. If you are a sporty person who admires nature/ are inspired by it as a potential artist/writer/athlete, you may want to ascertain that the majority of schools you apply to can support that. Natural setting is one of the few things you won't have to pay for in college, and it can offer a lot of free activities, whereas a school in a city will convey a lot of hidden charges over time.
Sports
Alinette (UCSC '19): At UC Santa Cruz, many students take full advantage of the beautiful environment that surrounds them on campus. Popular activities students take part in include exploring the vast Redwoods forest through various hiking trails and backpacking expenditures, participating in several levels of sports through the OPERS physical programs including softball, swimming, rock-climbing, soccer, and others, taking an active role in student government activities throughout the several different Colleges (your chosen residential affiliation) around campus, such as the Student Union Assembly, the Student Government, and the colleges' several Student Senates. The club aspect at UCSC is extremely active, and most students are a part of different organizations and communities.
Dance Groups
annajustine19 (Princeton '18): Many people seem to be in sports teams of all different kinds - women's club soccer seems to be big, as does football. I've been surprised by the number of dance groups on campus; they always seem to be advertising a new show! Acappella is huge, as is the number of performing arts groups on campus: improv theatre, musical theatre, etc etc. I know of at least 8 finance and economics clubs on campus that many people join, including AdThis, which is an advertising club. There are social justice groups and volunteer groups and environmental groups - really everything you could imagine! I'm sure if I sat down and tried to make a list, I would only cover a fraction of the student clubs and activities at Princeton.

Whether you're just starting your search or you're looking for help applying, it's never too early to make the college application process easier. Search to find students like you or contact a mentor for help with the admissions process so you can narrow down your choices and get a head start.