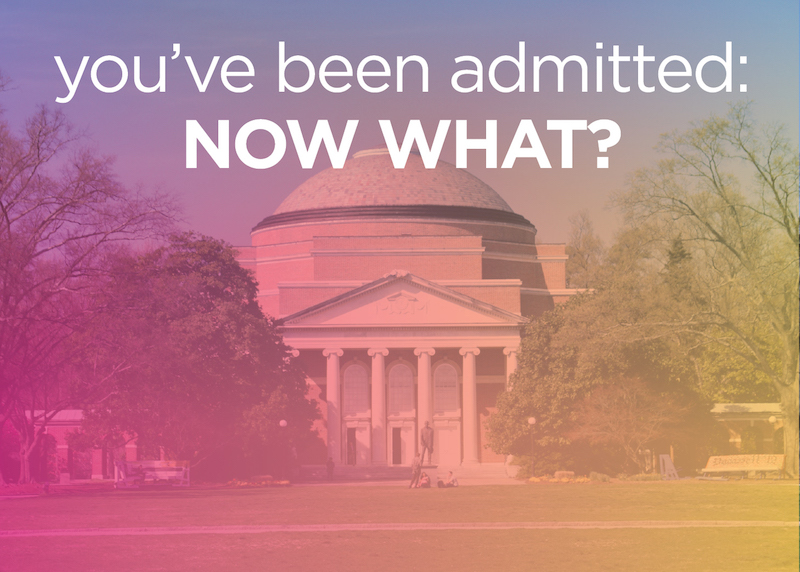 It's commonly thought that applying and getting into college is the hard part. While true, for some students, the tough decision is actually deciding where to attend. We asked some of out AdmitSee users what it was like deciding, and how they made their final choice:
marmelade - College decisions came out at a really, really bad time in my life. I was overwhelmed by a combination of schoolwork, friendships, sleepiness, parental anxiety, and college stress (I was torn between four schools, two for their scholarships and two for their wonderfulness). I shut down, and college no longer excited me. I just wanted it all to be over. My parents took it as a sign that I was afraid to leave home, but really, I was just done with the year. I sometimes still wonder if I chose Georgetown more for convenience—I wouldn't have to argue it out with my parents, like I would have with Emory or Carleton, and I had just visited at a GAAP Weekend and bought every article of merchandise at the bookstore. But, honestly, Georgetown had the most to offer me. Its language department was well-developed and took advantage of DC's international resources, and the linguistics department was one of the largest and best-funded I had visited. Plus, the city is much more lively than a small town. Campus is still pretty small, and even though it's not the small liberal arts college I had dreamed about, it's much smaller than a state school. And it has a pep band and an international candy mart—how could I say no to that?
kathyzhu1 - I honestly applied for Duke completely on a whim because the application was easy (the supplement essay was optional at the time) and my mom had a friend whose daughter went to Duke. When I unexpectedly got in (and didn't get in to most of my higher choice schools), I came to visit because it was one of the better options I got. But I really, really enjoyed visiting, I had a lot of fun and the people I talked to all seemed really fantastic, not to mention that the campus is absolutely beautiful. I also visited Swarthmore College, but I decided on Duke because of the greater diversity in people's interests and backgrounds and the amazing school spirit
madhavsharma - I think my school has the total package. Great social life and school spirit. Incredible opportunities available academically. Amazing college town and the future prospects of engineers at UMich can be seen with their career reports, and you will be amazed.
daniellep - Dartmouth was the most prestigious school to which I was accepted. Although this was certainly a factor, I loved the people, as the community reminded me a lot of my tiny high school. Dartmouth allows me to pursue a major in global health, which most of my other choices did not. When I got into Dartmouth, I simply knew I would go there. Although a lot of thought goes into the decision, you need to go with your heart and remember that you will spend the next 4 years of your life wherever you pick. Do not pick based on its acceptance rate or US News ranking. This may seem important when you're applying, but you will be much more successful at a school that makes you happy. KMM96 - Although I wanted to be farther away from my hometown, UPenn was the right fit for me. It has one of the best programs in the country in the area that I am studying plus amazing programs in hundreds of different topics that I can also explore. And Philly is such a vibrant and exciting city to love in. I was also considering schools in NYC and DC, but I regret nothing about choosing Penn.