Early applications are in and applicants should start preparing for the next application step: the college interview.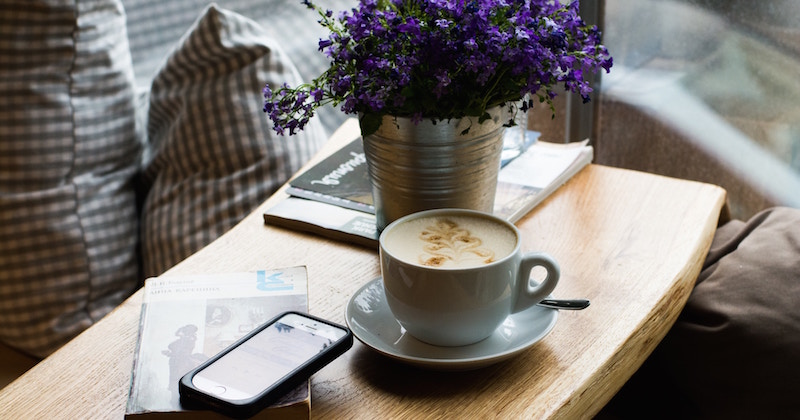 About College Interviews
The first thing you should know about college interviews is that you probably won't have one. Not every college offers interviews, and even if they do, not everyone will be interviewed. For some schools, there are simply too many applicants. For others, college interview availability is limited to the number of alumni interviewers there are in your vicinity.
If you do happen to get a college interview (make sure you're checking your email regularly!), there's no need to panic. It's a great opportunity for the college you applied to to learn more about you in-person. It's also a chance for you to learn more about the school from a graduate of the school and get another data point on whether it's a good fit for you.
While college interviews can be nerve-racking, there are ways for you to prepare for them and help you calm your nerves.
Here are the top 10 college interview questions to prepare for:
1. Tell me about yourself.
This question is bound to come up. It's a way for you to introduce yourself to your interviewer and get things started. Prepare a few key points you want to share, so you don't ramble. Where you grew up, what you want to study at X college, what your top extracurricular was, and what you like to do during your free time. This will also help frame the rest of you interview—the interviewer might pick up on something you mentioned and ask you follow-up questions. For the most part, the college interview is a casual conversation between two people who are trying to get to know each other, so let the it flow naturally!
2. Why are you interested in this college?
Since you've already submitted your application, you should already know the answer to this question. What about the college first drew your interest? It might be a specific academic program or it might be the campus. Be honest about what you like about the school.
This might be redundant, but hopefully, by this point, you've done your research about this college. Whether it is religiously affiliated or has a strong college sports presence, you should know why the school stands out. It doesn't have to be the reason you initially discovered the school, but be prepared and know what the college can offer you.
3. What major do you want to study, and why?
Share your academic interests and any experiences you have that have led you to pursue this specific major. This is your chance to also mention any summer programs you participated in, or internships you did during high school that contributed to your desire to explore this specific field of study. You might be paired with an alumni interviewer who shared the same major, which may lead to a more intellectually stimulating conversation. Don't be afraid to say you don't know something—you can always ask the interviewer to shed some light on it, or do the research post-interview and mention it in your thank you email.
4. What are your strengths?
This is a classic interview question. Know what your personal and academic strengths are, and prepare examples where you can demonstrate these strengths. Try to be as concise as possible with concrete examples rather than vague, overarching adjectives. For example, just saying "I'm considerate" doesn't say much about who you are, whereas if you said "I'm a great team player," there's context as to how you are considerate.
5. What are your weaknesses?
Another classic interview question. Be truthful about your weakness. Don't choose one of those weaknesses that can also be seen as a strength (definitely do not give the contrived "I work too hard and care too much"). Sharing your honest opinion about your weaknesses is another way to demonstrate your maturity and self-awareness, both strong qualities of an applicant. Identifying them is important, but it's even more important to point out how you've been working on those weaknesses. How are you tackling them right now? How have you proactively worked to strengthen your weaknesses? Have you made progress?
6. Tell me about one of your extracurriculars, and why you participated in it.
This is where you can let yourself run free! Talk about the extracurricular or sport that you were most dedicated to. Given the number of years you probably dedicated to the extracurricular, you'll have plenty to talk about. Share how you first got introduced to it, why you remained dedicated, any particularly memorable moments, and what you learned from it.
7. What is your favorite book and why?
The next few questions are common college interview questions, but are not always asked. Again, the college interview will likely flow pretty naturally, so it won't go in any particular order. If this question does come up, it's just for the interviewer to get to know what type of literature you're interested in as well as how you synthesize information and convey it to someone else. Don't lie about reading any popular "intellectual" books—you never know if the alumni interviewer has read it, and you don't want to be caught in a lie. It's also poor form to name a title but struggle to come up with intelligible reasons for why you liked it. Be prepared to answer the "And why" portion of the question.
8. What was an obstacle you faced, and how did you overcome it?
College interviewers want to know what type of person you are and what type of student you are. This question helps the interviewer evaluate how well you'll fit into the college's student body. The obstacle can be an academic one, a sports-related one, or even one you had to deal with at home. Whatever it is, focus on how you overcame it.
9. What sets you apart from other applicants?
Every university has thousands of applicants flowing in right now, and the admissions officers want to know what makes you different. Perhaps you have multiple traits, or an interesting family background. Maybe it's about how and what you'll contribute to the college community and student body. An easy way to prepare for this question is to consider the praise teachers, mentors or coaches have given you in the past that have really highlighted unique qualities about you.
10. Do you have any questions for me?
Finally, don't forget you have the opportunity to learn about the college you just applied to. You have the chance to speak to a living and breathing person who has been in the same position as you. Take advantage of it! Are there are any stereotypes or rumors about the school you wanted to clear up? Do you have any concerns about the school? Speaking with alumni is also a great way to tap into what a school offers to its students after they graduate. Find out what opportunities are available to you after you put in your 4 years on campus.
Feeling better about your college interview? If you're still a little nervous, here is some student advice on what the college interview was like. You'll get a better sense of the environment, what to expect and what the main takeaways are. For more application advice, try our Advice Search to get your application questions answered.