Not sure what to expect from a college interview? We asked 5 students to share their college interview experiences with you.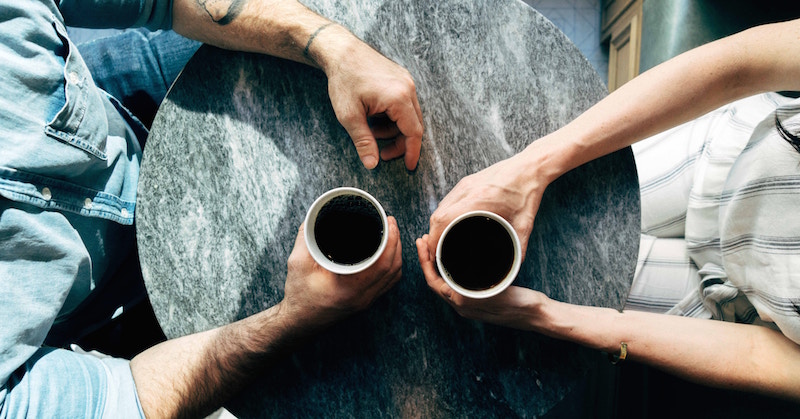 First thing you should know about college interviews is that they are not required. More often than not, you're not going to get a college interview. Whether you receive an interview typically depends on the availability of alumni college interviewers in your city. Though the interview will not make or break your application, many students opt for one to learn more about a school from someone who's had firsthand experience.
To help you prepare, here are 5 students who've consolidated their advice about interviewing: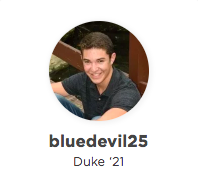 BlueDevil25
Duke University '21
I had my first college interview with an alumnus of WashU in October of my senior year. Immediately after that one, I had an interview with Georgetown. Lastly, I had an interview with Duke. I followed the same sort of plan for all three interviews.
1. Look professional and put-together. The WashU alumnus actually commented that she appreciated my effort to look nice. She said many kids don't do it, and it doesn't help or hurt them, but she appreciated it.
2. Answer the questions, but don't feel that you need to limit what you are saying in one response to try to answer as many questions as you can. Quality over quantity. They want to see you be extremely passionate, so show them that you are. In my Duke interview, I ended up explaining my political philosophy and how I came to believe in it for about an hour. (They don't ask you what it is, don't worry. My interview evolved to that because it naturally arose).
Unlock his Duke profile to read his full application essay and advice!

TexasJacket
Georgia Institute of Technology '21
CMU: I interviewed with an admissions officer at my high school. The experience included mainly questions about my academics. My tip would be to show passion for what you study and try to demonstrate your thought process. CMU loves students who embrace their nerdy side.
Rice: I interviewed on campus the summer before my senior year. The interview was the least relaxed of my interviews, but I think it depends on which person interviews you. Make sure that if you start to talk about something, you are really prepared to discuss that topic in detail. Again, show passion for the school and demonstrate that becoming an Owl is your top goal.
Unlock his Georgia Tech profile to read his full application essay and advice!

Joy2760
Georgetown University '21
I interviewed with Georgetown, Brown, and Haverford, and my conclusion is that it all depends on your interviewer. My Georgetown interview was very relaxed and enjoyable, my Haverford one was slightly awkward but still enjoyable, while my Brown interview was super tense and it didn't really feel like we had talked about anything in half an hour.
My advice is: don't try too hard to impress, but definitely talk about things that are important to you. Some interviewers will make an effort to keep the conversation going, while others will put it all on you. Either way, just be yourself.
Unlock her Georgetown profile to read his full application essay and advice!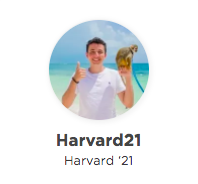 Harvard21
Harvard University '21
I interviewed for 7 universities all in all and there were definitely a few RED FLAGS when I first went in for my interviews that I would change now. Let's walk through everything from dress code to questions.
For your interviews, I think smart casual is the best way to go dress code wise. .Not a suit but no shorts. Throughout the interview, remain interested and maintain eye contact. The first question everyone will ask you is tell me a little bit about yourself and your answer should not be "where do I begin". This was universal. PERIOD. Every single interview started with the same question (after they spoke about themselves for a minute).
Unlock his Harvard profile to read his full application essay and advice!

Vicky Flores
Claremont McKenna College '20
I interviewed with Columbia University, Stanford University, University of Pennsylvania, and Hult International Business School. When I was informed that I had my to have my first college interview, I was simultaneously excited and terrified. I looked all over the internet for advice and tips and I wanted to do anything to prepare. Yet, I wasn't able to find comprehensive advice/tips that were current for the specific universities that I was looking for. Thus, from my experience, I've decided to share some of my own knowledge in hopes of helping you out:
MY INITIAL INTERACTIONS
Hult: My Hult interview was over skype so I didn't have to worry about the formalities of meeting someone in person and how that interaction would go down. I had a test skype call right before to make sure that everything was working well and then I waited for my interviewer to call.
Columbia: My Columbia interview took place in a coffee shop and I was worried about how to approach that situation. Like, Do I get my coffee? Pay for hers? It ended up being fine, I was just worrying about the little things. What actually happened is that I got there early, got my coffee sat down and waited for her and when she got there she got her coffee and sat next to me and it was perfect.
Unlock her Claremont McKenna profile to read his full application essay and advice!
​Looking for more college application advice? Use our Advice Search Feature to get the answers you're looking for. For further access, our premium subscriptions offer different levels of access to our searchable database of successful college applications and advice.